An invitation to return to restorative kitchen rituals and create the happy nostalgia of a comforting family recipe.
Since the beginning of 'The Great Pause', I've been encouraging my readers to cook comfort foods.
On social media and in private chats, my advice has remained the same: during this challenging time at home, cook and bake what makes you happy.
Now I don't mean a steady diet of doughnuts, but instead a return to rituals we've loved in the past, such as simmering a pot of chicken noodle soup or baking a loaf of bread.
There's a restorative pleasure to be found in eating a dish that we associate with love.
The Ultimate Comfort Foods Recipe Round-Up
Instead of focusing on all of the things we cannot do and the places we cannot go, why not focus on one area we can control?
Cooking comfort food can spark memories and evoke feelings of nostalgia – wrapping you up in a great big hug.
And so, I've created the ultimate comfort foods round-up. Obviously this is a deeply personal list, and yours may look totally different, however I'm sure you'll find some inspiration here.
Breakfast
I rely on morning rituals to raise my comfort levels at the beginning of the day. I lean out the back door and greet the sun, and then settle in with a coffee and a notebook to plan my work day.
Soon after there is a bowl of hot cereal, occasionally a plate of eggs or a stack of pancakes. These are a few favourites…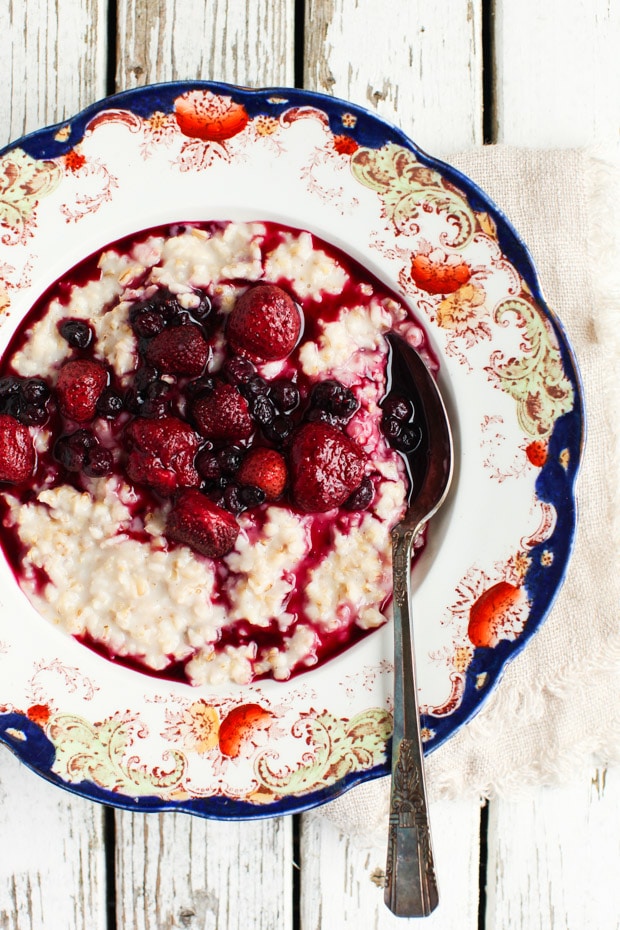 Deep bowls of oatmeal are nurturing comfort food for my kids. They've loved it all their lives and eat it 3-4 times a week, with various toppings.
Asparagus and Bacon Quiche ~ I baked this on Easter Sunday morning. Quiche Lorainne was always a dish we made when I was young, and today most any quiche is wrapped in delicious nostalgia.
Fluffy Banana Oat Pancakes ~ Pancakes top our list for good mood food in the morning. We usually rotate between these three favourite recipes, but the Banana Oat are truly special.
Sweet and Savoury Scone Recipe Round-Up including the very special Triple Berry. As a kid growing up in British Columbia we used huckleberries or Saskatoons in our morning scones. Scones are deeply personal; bake your family favourite.
Lunch
Lunchtime fare is steeped in nostalgia. Sticky PB & J sandwiches. Grilled cheese and tomato soup. Heaping bowls of macaroni and cheese. Pizza bagels.
Most often our ideal comfort food lunch is something we grew up eating as a child. Here are a handful of our favourites.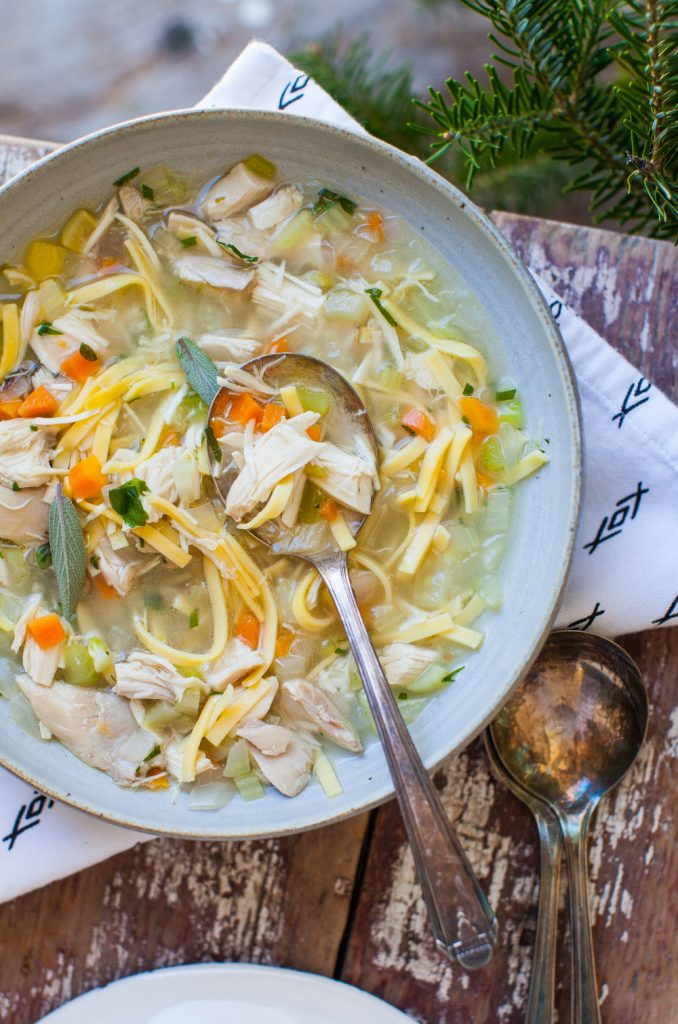 Chicken Noodle Soup ~ Comfort in a bowl. This recipe makes a big batch so you can freeze it for quick lunches.
Cheesy Nachos ~ What could be better? Loaded, piled high…and even with an unexpected topping!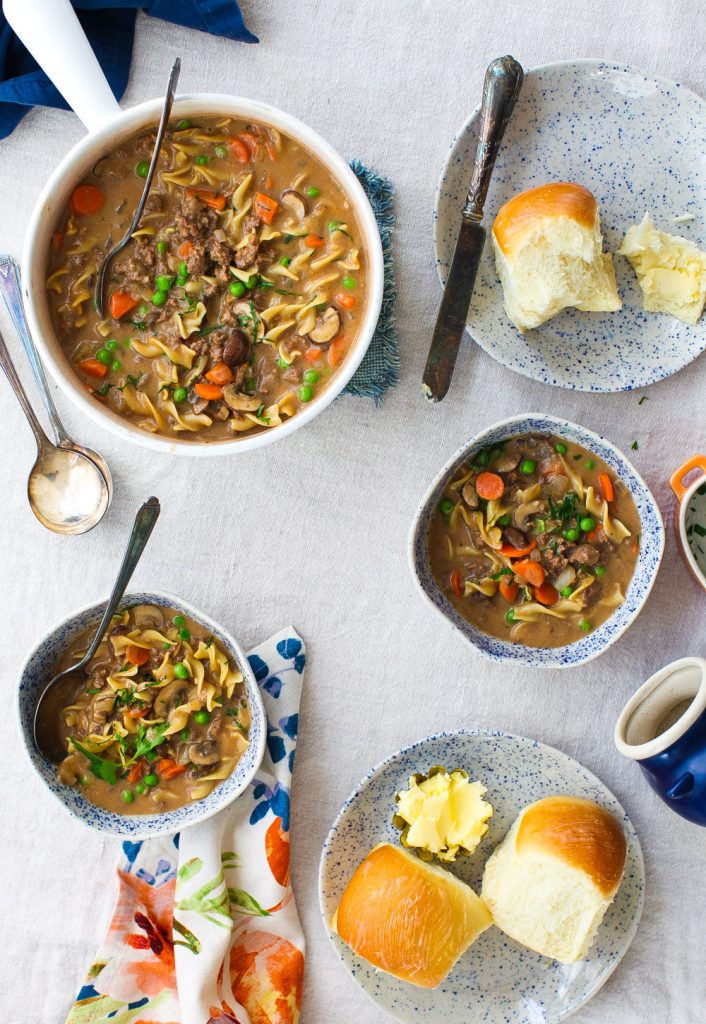 Creamy Beef Stroganoff Soup ~ This hearty soup is a perfect family comfort food. You can make it in minutes and only dirty one pot.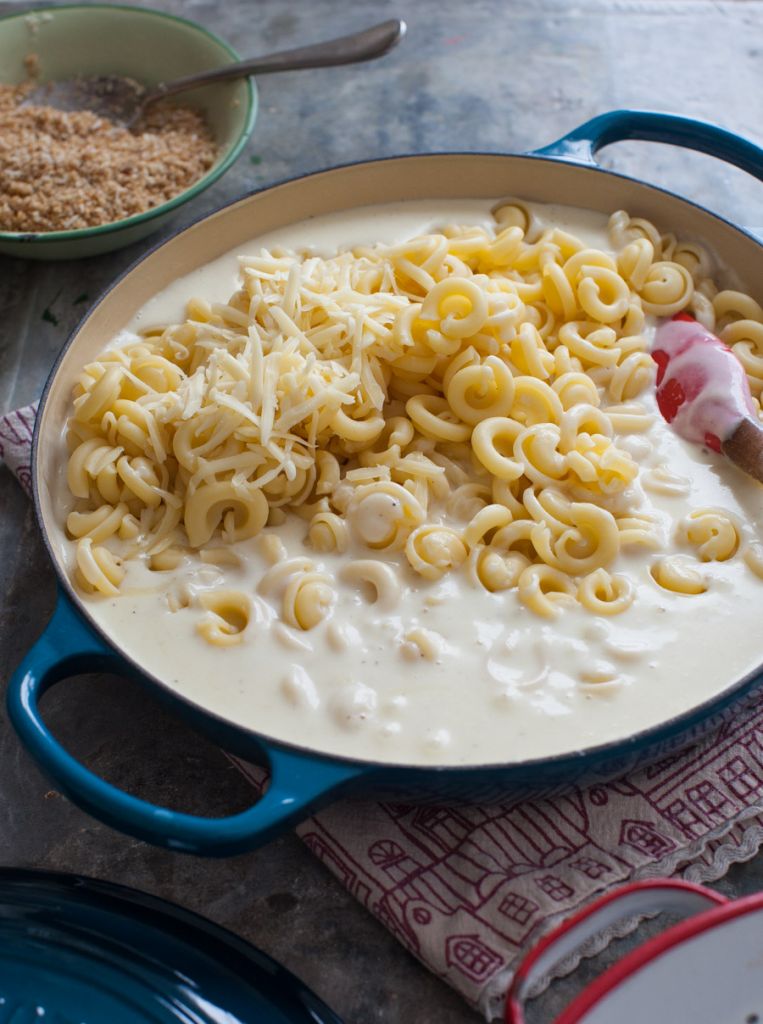 How to make the ultimate macaroni and cheese ~ This tutorial is all you need. You probably have all of the ingredients at home right now for THE most essential comfort food of all time.
Dinner
At the end of a long day, sitting down to 'good mood food' is essential for unwinding. The following is a collection of family-style restorative recipes.
Cook them with love; enjoy the familiarity in the tastes and aromas of dishes from your childhood.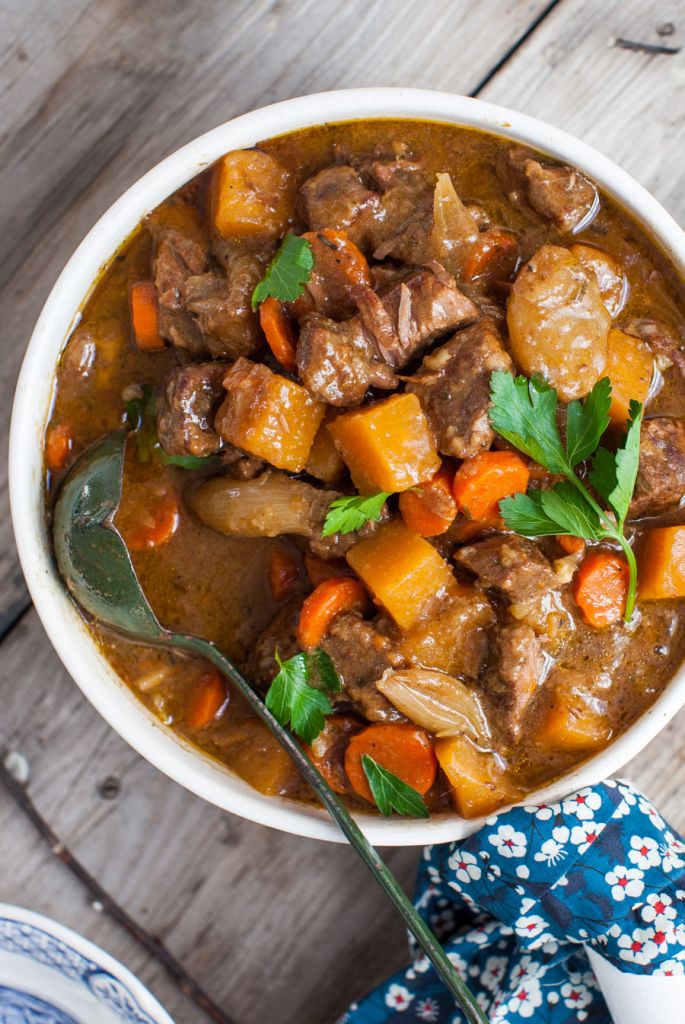 Classic Beef Stew ~ Comfort in a bowl. A simple, classic beef stew with root vegetables, full of flavour and served up family style.
Perfect Roast Turkey ~ A full turkey dinner, complete with sides, is a definite crown-pleaser.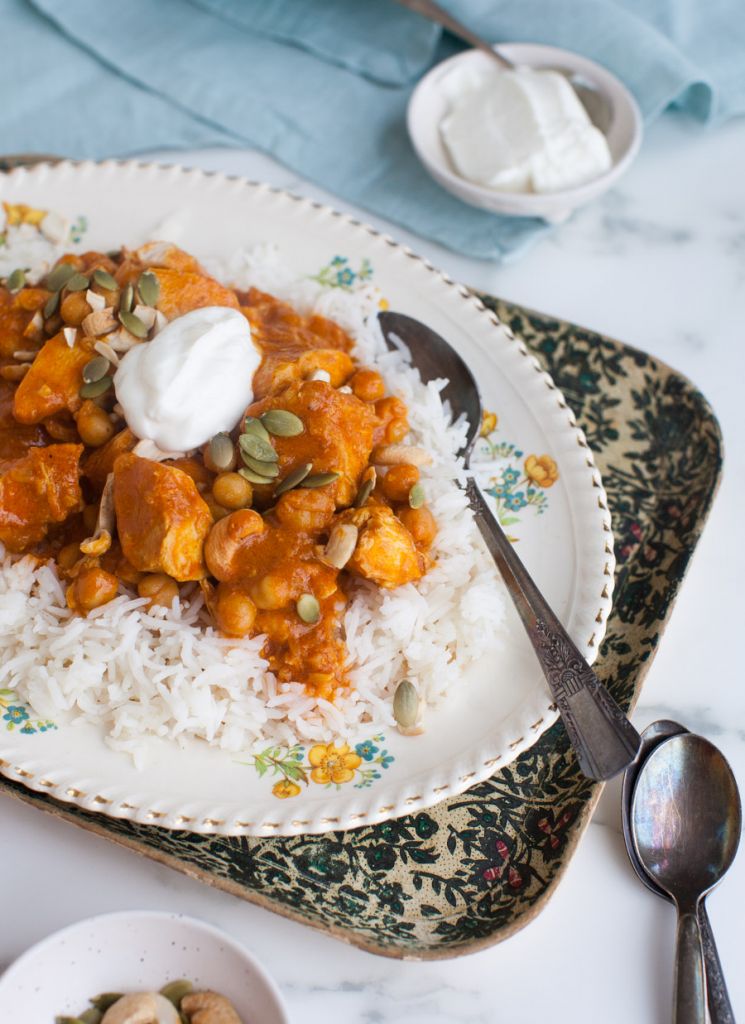 Simple Butter Chicken with Chickpeas ~ Coconut milk, ginger, curry…these are the flavours I crave on a cool, rainy night.
Classic Tourtière ~ This pork pie is comfort food in Quebec – and around our family table.
Red Lentil Lasagna ~ Change up this family favourite by going meatless. We love a lentil version – it's a great way to cook from the pantry.
One Pot Orzo with Shrimp & Peas ~ A comforting favourite from my cookbook, The Simple Bites Kitchen. Recipe shared by my friend Dara.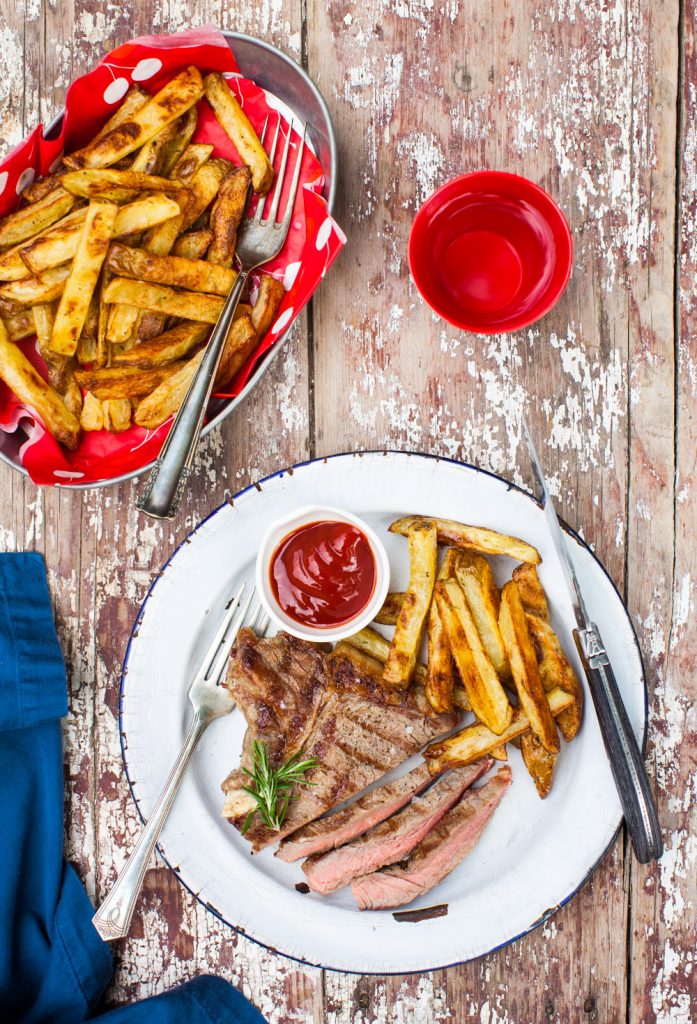 Steak Frites ~ Grilling season is almost here and we can grill up our favourite cut of steak. Side of home fries not optional!
Lemon Oregano Roast Chicken ~ I've got a Roast Chicken 101 tutorial to help you pull off this beloved comfort dinner.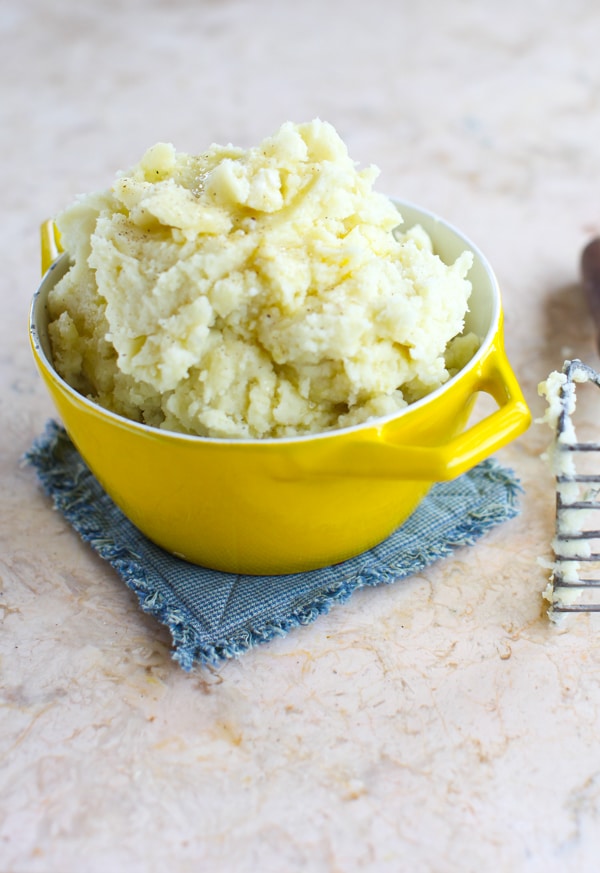 Side Dishes
I also grew up eating 'Yorkshire Pud' for Sunday dinner alongside roast beef, and now my children beg for them. Also, potato fans? These recipes are for you.
Dessert
Who doesn't derive a bit of sweet comfort from nostalgic desserts? Our favourites range from deep, dark chocolate cake to chewy oatmeal cookies, stuffed with pretzels and more chocolate.
Chocolate Beet Snack Cake ~ Pass the chocolate, please. A naturally sweetened dark chocolate beet snack cake that is a comforting family favourite.
Spiced Brown Rice Pudding ~ Pudding in all forms is comfort food for me, but rice pudding tops the list. This recipe is honey-sweetened and lightly spiced with cardamon, vanilla and turmeric.
Mocha Pie with Espresso Whipped Cream ~ Chocolate, coffee, cream….this dessert holds a mountain of deliciousness in a flaky crust.
Apple Almond Galette ~ A simpler version the nostalgic apple pie, this galette uses puff pastry and can be whipped up in under 30 minutes.
Chocolate Pretzel Monster Cookies ~ A soft and chewy oatmeal cookie, packed with delicious add-ins and loved by all.
Cooking comfort food can spark memories and evoke feelings of nostalgia – wrapping you up in a great big hug.

Simple Bites
These meals that make us pause throughout the day, be they a morning scone or a full family dinner, they all provide opportunities for restorative rituals.
I hope you find some comfort in the kitchen this week. Thank you for reading.
What is a comfort food meal for you?