Welcome to my kitchen.
Toasty warm in the winter and cool in the summer, my kitchen is a place where the family gathers, cooks together, and celebrates everyday life. In my brand new cookbook, The Simple Bites Kitchen, I bring my love of whole foods to the table in a collection of 100 wholesome recipes drawn from my experience as a mom and a seasoned cook.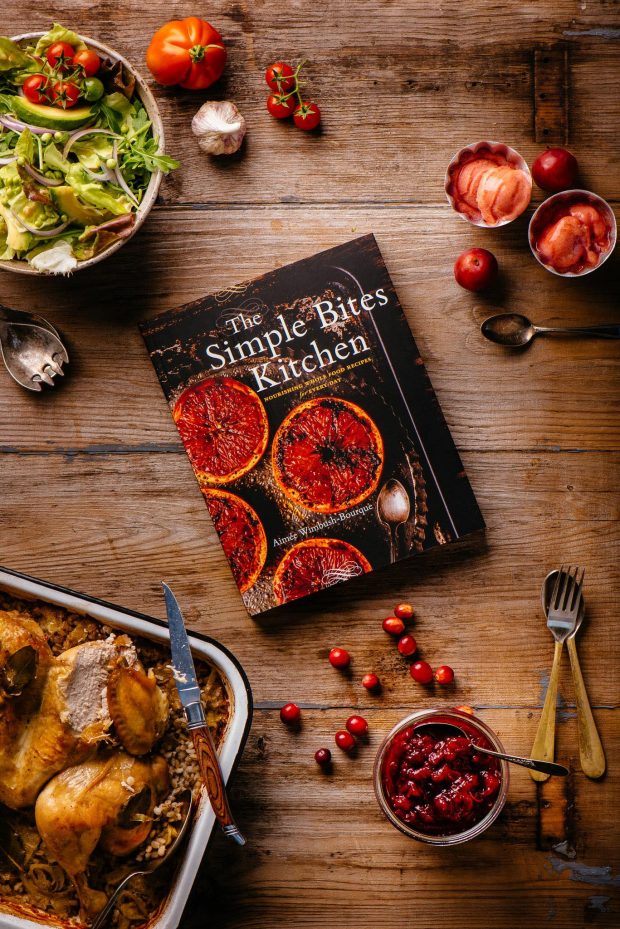 I know well the challenges that come with feeding a family and tackle them head on by providing lunchbox inspiration, supper solutions and healthy snack options in this book. The recipes are nutritious, fairly easy to make, and approved by my kids (important).
The recipes are brimming with fresh ingredients and feature simple instructions so that you can cook with confidence knowing you're providing your family with healthy and great-tasting meals. The Simple Bites Kitchen also includes recipes to keep your preserves pantry well-stocked all year long, kitchen tips, simple tutorials, and ideas for homespun hospitality.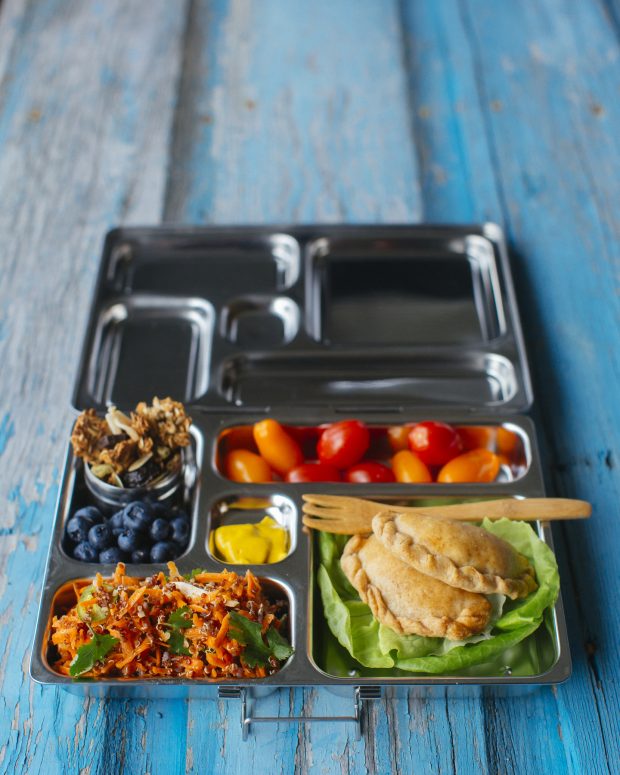 While my first book, Brown Eggs and Jam Jars, featured quite a few celebrations: picnics, harvest dinner, holidays…., this second cookbook covers the basics in-between those wonderful life events.  It's about how we eat from Monday through Friday: simple, healthy, fast.
One thing I especially love about this new cookbook is that every single recipe features a photo (You asked! We delivered!).  Every piece of (real, not fake) food was cooked, baked, canned, and styled by me. Once again, I worked with the amazing Tim and Angela Chin to bring you mouthwatering images on every page.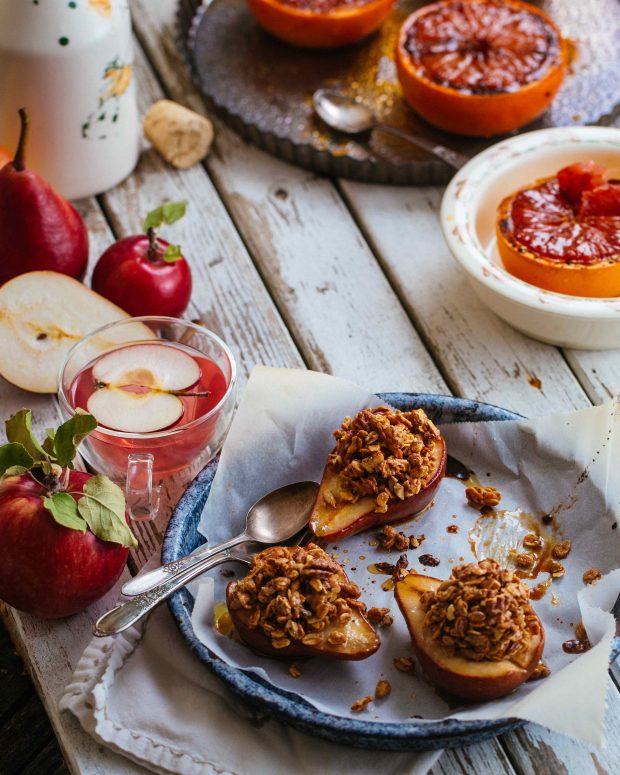 One more thing: kids in the kitchen is a big part of this cookbook. Each chapter features a recipe that my kids love to make on their own, such as Noah's French Toast with Cinnamon Maple Butter, Vietnamese Summer Rolls, and One-Pot Shrimp and Pea Orzo. Sparking your child's curiosity in cooking at a young age can lead to a lifelong interest in healthful eating and unprocessed foods.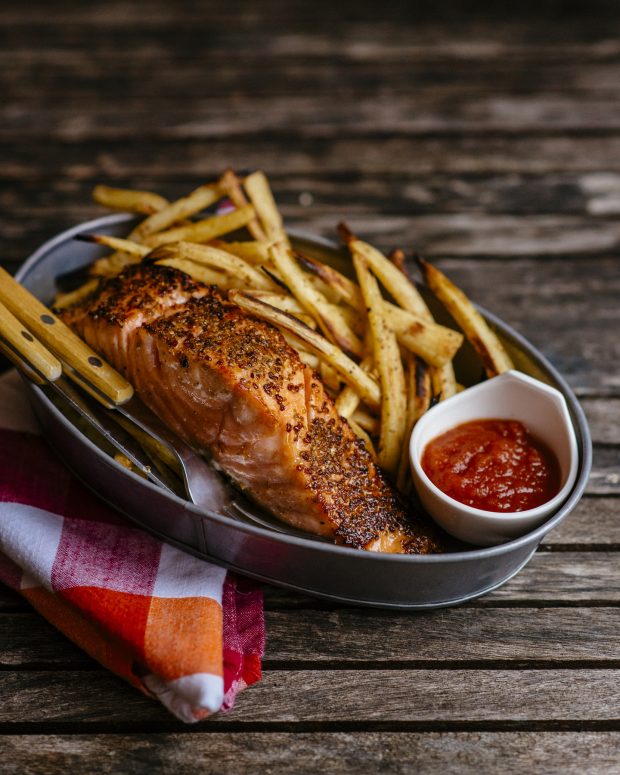 If you're looking for inspiration and encouragement for feeding a family, The Simple Bites Kitchen is for you. Good news! It is coming to stores across North America on October 3rd.
Get ready to COOK! And bake. And preserve.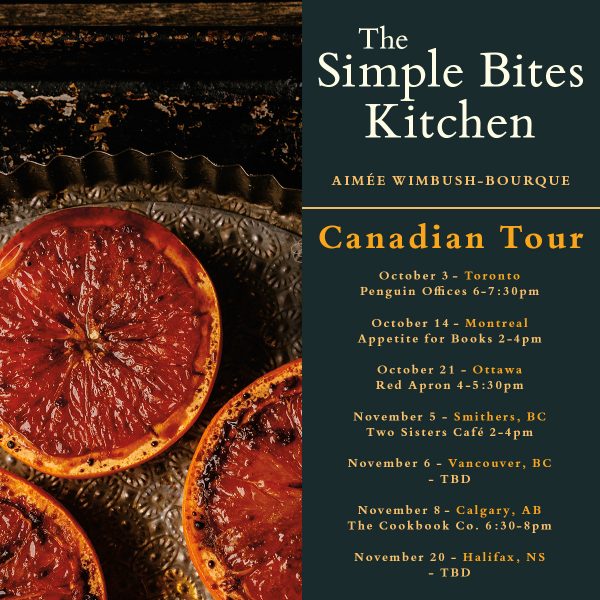 The Simple Bites Kitchen Canadian Book Tour 2017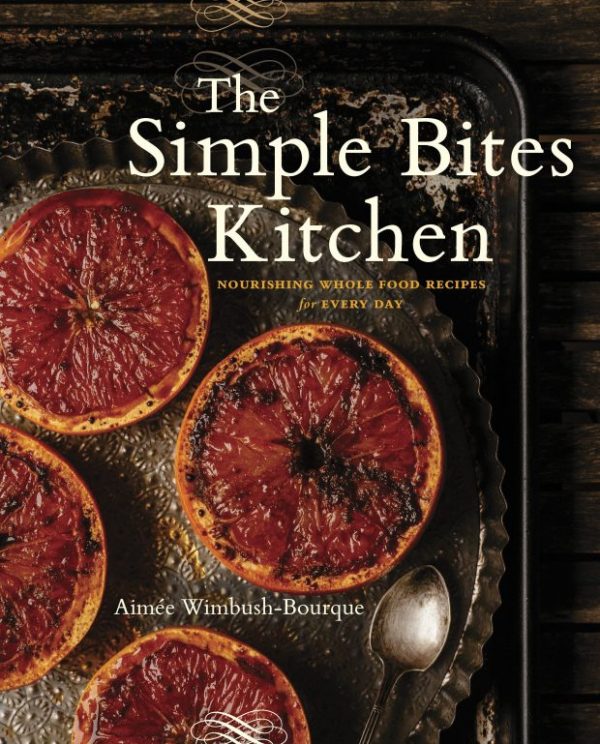 What people are saying (so far)
"Aimée Wimbush-Bourque has the remarkable ability to capture the vital, bustling energy of her home into every recipe she writes. In The Simple Bites Kitchen, she conveys such hospitality through dishes that are homespun and inspired."–Tara O'Brady, author of Seven Spoons
"The Simple Bites Kitchen is truly a gem that will live in my kitchen for a very long time. Through Aimée's expert guidance cooking wholesome food for my family is not only doable, but a joy."–Ashley Rodriguez, author of Date Night In
"Aimée's passion for healthy eating, good stewardship and guiding others is evident on every page. The recipes are simple yet elegant, and each page turn feels like a personal invitation to take a seat at her family table, where there is always room for everyone."–Sarah Kieffer, author of The Vanilla Bean Baking Book
"This book is a must own! The Simple Bites Kitchen is a collection of stunningly delicious recipes that are guaranteed to earn a permanent home on your weekly meal plan. Aimée's recipes will inspire your culinary adventures in the kitchen and draw your family closer as you cook together."–Dennis Prescott, author of Eat Delicious

"Aimée captures that special connection between cooking and family life so beautifully. Her recipes and food philosophy are endlessly inspiring, and her writing makes me feel like I have an encouraging friend by my side in the kitchen."–Jenna Helwig, food editor at Parents magazine and author of Real Baby Food