Even when you have a well-stocked pantry, it still can be challenging to come up with ideas for meals. Whether you are looking for vegetarian dinners, nourishing breakfasts, or even just a healthy lunch idea, these recipes will put your whole foods pantry to good use.
Sunday was my first day back home after our Christmas vacation in Quebec and I spent much of it knocking around my kitchen. My fridge was bare and there was a snowstorm raging outside, so I pulled a jar of homemade bolognese from the freezer and whipped up a pot of pasta.
There was enough space in that afternoon for meal planning, a pantry tour, and reflection on exactly WHAT I wanted to cook, serve and eat for January. I'm not one for a 'reset' or cleanse, diet, detox or any of those terms associated with detrimental diet culture, but I do recognize the need for a shift.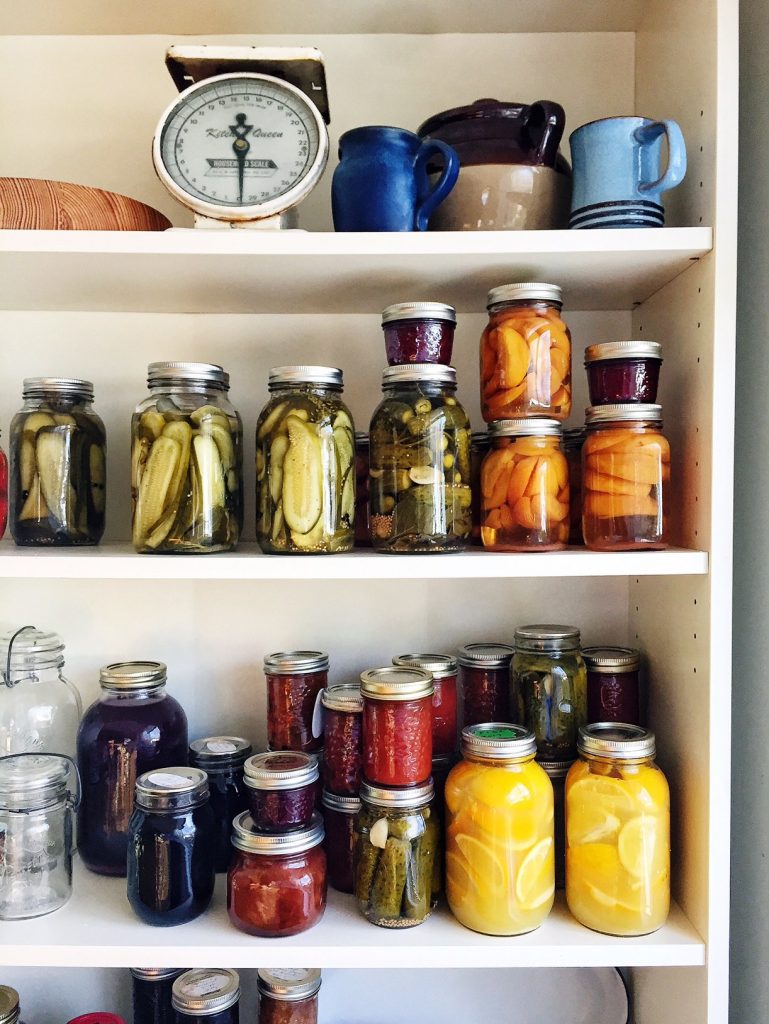 20 recipes from the whole food pantry
We're living off the kitchen stores right now…that well-stocked pantry with its grains, legumes and pasta, the canning shelf of fruits, applesauce and jams, and the freezer, with its jars of stock, frozen summer berries and vegetables.
There are plenty of ingredients to cook from in the whole foods pantry; it just takes a little more planning. It's a lot more vegetarian eating, which is a welcome change after the glorious excess of the holidays – especially in Montreal, land of tourtière, croissants, poutine and bagels. We're all craving salads, vegetables, pulses and smoothies.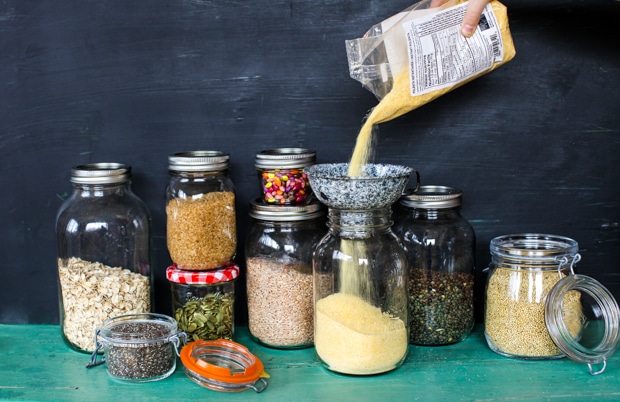 By the way, if you are looking for guidance on stocking your 2020 pantry, check out these posts to get started:
Now here are 20 meals to prepare and enjoy using those ingredients. Grab a pen and paper and make a menu plan for the week!
Breakfast
Apple Almond Bircher Muesli with Winter Fruits ~ Here's a do-ahead, nourishing breakfast that can be enjoyed slow or on the go. It uses oats, coconut, dried fruit and nuts from the pantry and is endlessly customizable.
Simple Chia Pudding ~ Whether I am adding it to smoothies, stirring into yogurt or layering into a parfait, I almost always have chia pudding in the fridge for weekday mornings. It's SO easy and so delicious.
Two smoothie recipes: Meyer Lemon Blueberry Buzz and Green Pina Colada ~ plus so many tips and tricks for making great smoothies at home!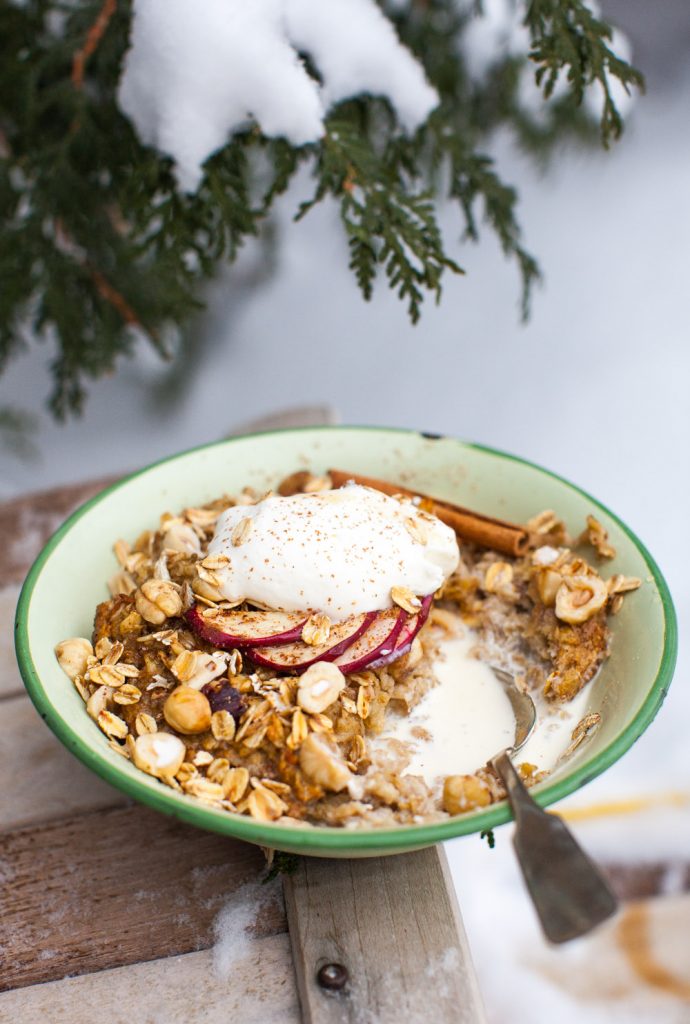 Apple Pie Baked Oatmeal ~ This recipe is reminiscent of apple pie but in nourishing breakfast bowl form. Make it with the kids, make it ahead of time…make a double batch and freeze one. It's a keeper!
Fluffy Beet Buckwheat Pancakes ~ Pancakes are still super popular in our home, including this wintertime stack. You don't taste the beets, especially when doused with our No 1 favourite pantry staple: maple syrup.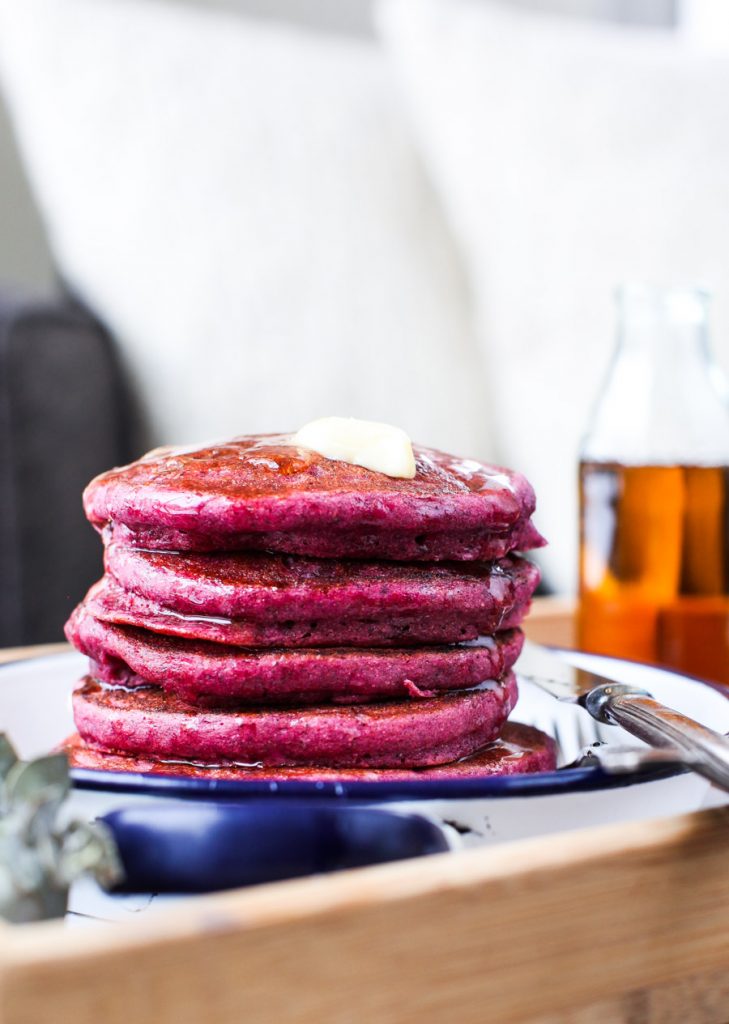 Tender Sweet Potato and Red Lentil Biscuits ~ A few leftovers inspired these fluffy biscuits and now I like to keep a batch in the freezer. I slice them in half and layer with an egg and a sliver of cheese for a luxurious breakfast.
Lunch
Swiss Chard, Leek and Sweet Potato Frittata ~ Here's a brunch/lunch staple that I'm making every week. It's incredible versatile and delicious every single time, no matter the flavour combinations.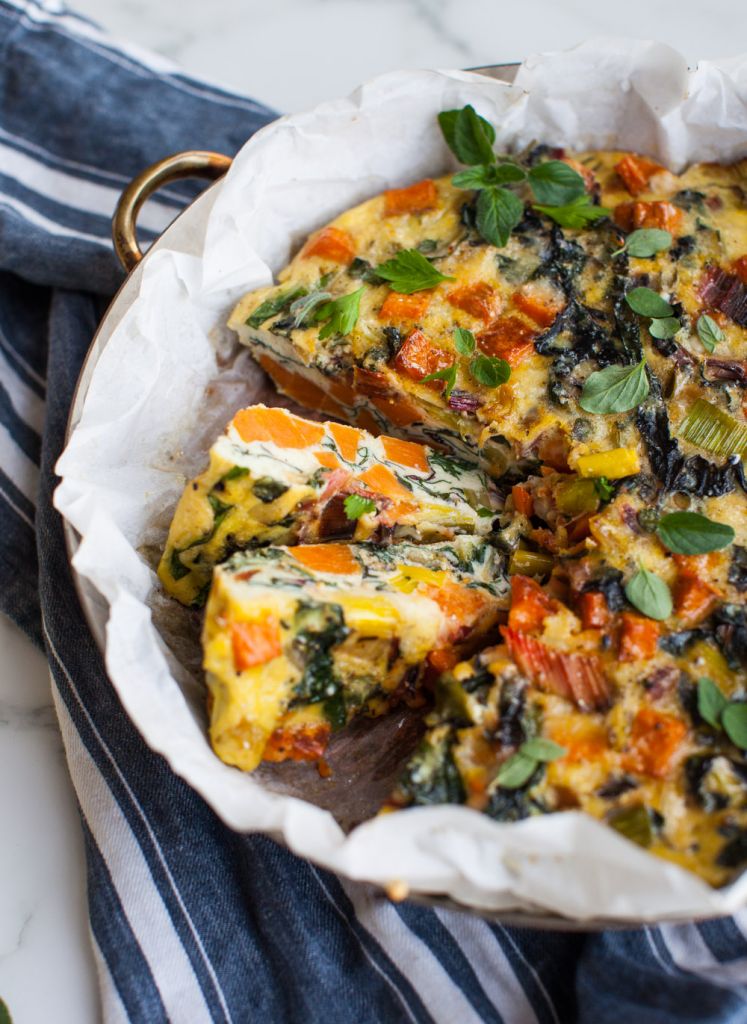 How to Make a Winter Salad using seasonal ingredients ~ and pantry foods! Homemade vinaigrette, nuts and seeds, lentils and legumes…a well-stocked pantry can round out a hearty winter salad.
Slow Cooker Coconut Curry Red Lentil Soup ~ Another easily adaptable recipe, designed to get a hearty, nourishing meal on the table with pantry ingredients and minimal effort.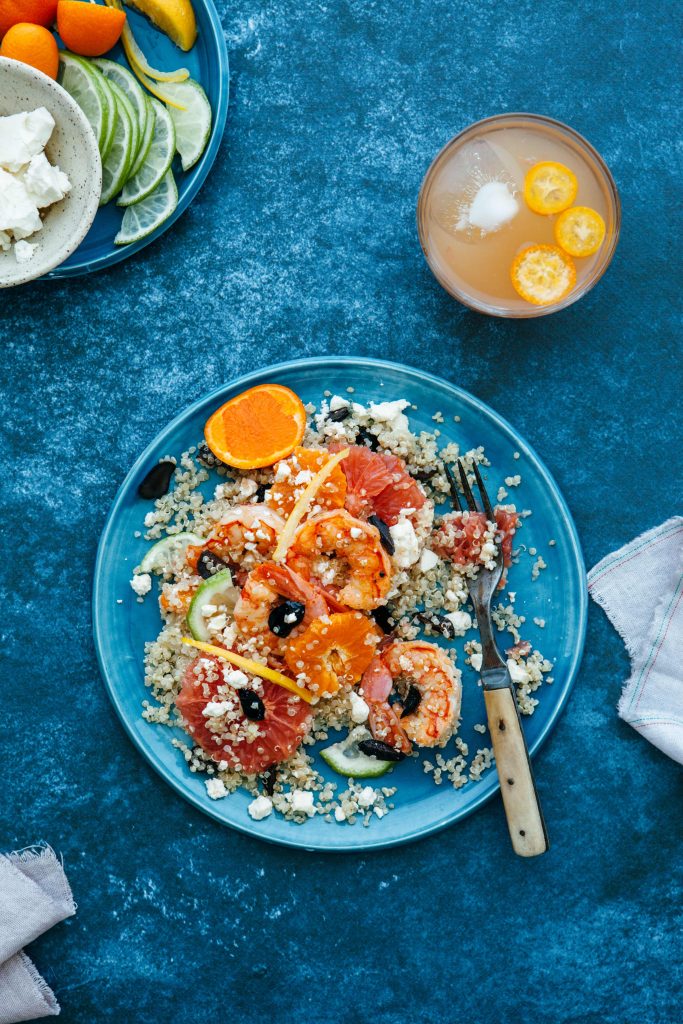 Citrus, Shrimp and Quinoa Salad ~ I could eat this dish any time of the year, but its bold flavours are particularly welcoming during the winter months. Shop the pantry for black olives, quinoa and smoked paprika.
Mexican Molletes (avocado, bean & cheese melts) ~ Hearty, delicious and so simple, these traditional Mexican snacks make a quick lunch. Customize your toppings: our favourites include cheddar cheese, avocado and salsa.
Dinner
Big Batch Chicken Noodle Soup ~ My most comforting soup. This tutorial makes enough for several meals, and includes instructions for freezing.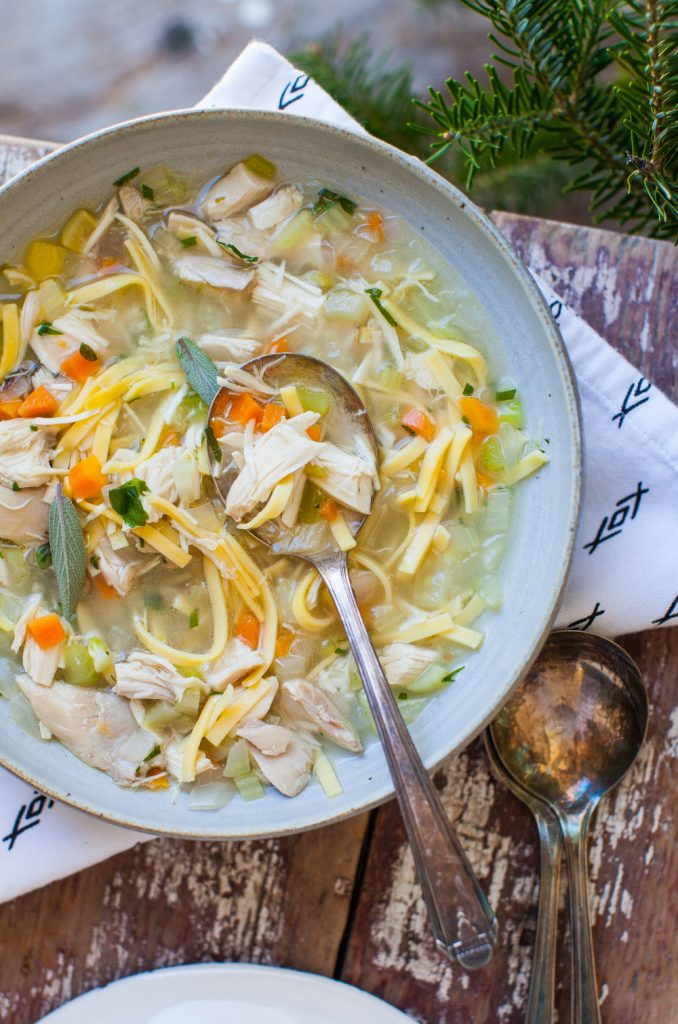 Slow Cooker Root Vegetable Cider Stew ~ A resolution to cook more from my pantry inspired this dish. It combines many ingredients I keep on hand, such as canned chickpeas, tomato sauce, onions and spices, along with root vegetables, into a comforting vegetarian stew.
Two Winter Power Bowls with Peanut Sauce ~ All the colours of the rainbow in a nourishing salad bowl. Don't forget the Sesame Stir-Fry Tofu or the Quick Pickled Carrots.
Creamy Beef Stroganoff Soup ~ This comforting creamy beef stroganoff soup in ideal January fare. You can make it in minutes and only dirty one pot.
Sheet-Pan Zesty Lamb Chops and Cauliflower ~ A quick and tasty one-pan dinner that's gluten-free and family-friendly. Shake together a marinade with pantry ingredients and let those flavours sing.
Sweet Potato Black Bean Chili ~ A delicious vegan chili, made with pantry staples and even better on the second day.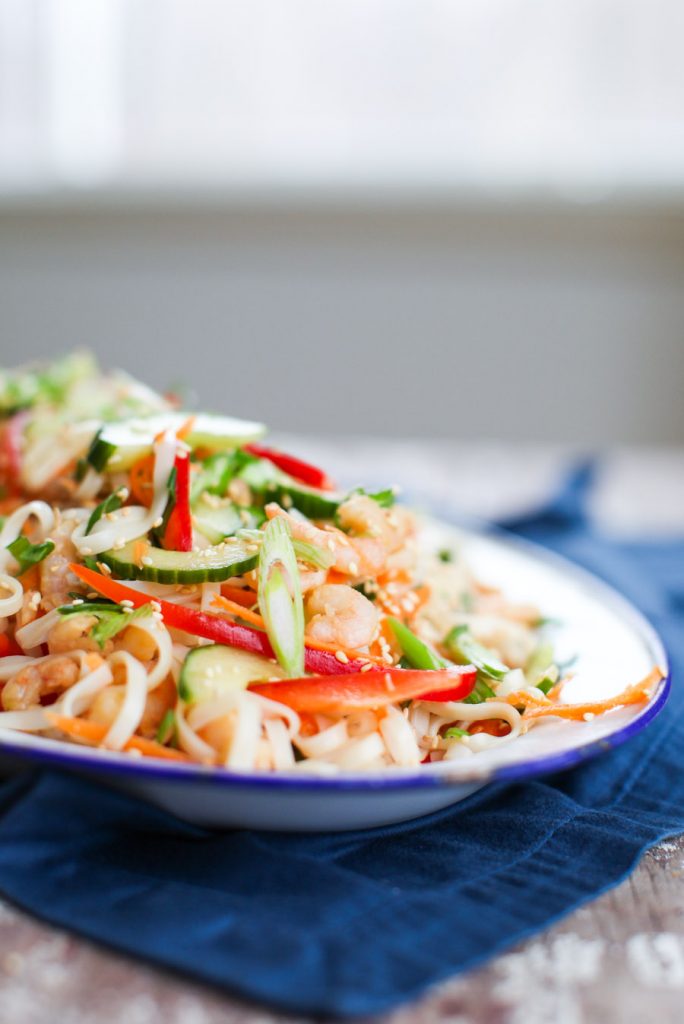 Rainbow Rice Noodle Salad with Shrimp ~ A simple salad with a delightfully complex range of flavours and textures. Snappy bits of carrot and cucumber, slivers of hot green onion, lime-laced shrimp and a craveable vinaigrette from pantry ingredients brings it all to life.
One-Pan Roast Sausages with Winter Vegetables ~ A basic sheet-pan supper of sausages paired with an assortment of winter vegetables, roasted up together and finished off with a squeeze of lemon. It's fast, it's easy to clean up, and you probably have most of the ingredients already.
Sausage, Bean & Pasta Soup with Spinach ~ made with nearly all pantry ingredients, this hearty soup needs to be on your weeknight menu. Kids love it, adults too, and it evokes a sense of comfort that's so very necessary for January.
Happy Cooking, friends!