A jar of preserves, topped with festive fabric; a tin of decadent shortbread dipped in chocolate, a bag of homemade granola, toasted to perfection – there's no question that a lot of love goes into a handmade edible gift.
This is my favourite way to spread some cheer over the holiday season. Not only do edible gifts show that you put some thought and care into the present, but you can make them from the comforts of your own home.
If you've got an evening or two between now and the 25th where you can hit the kitchen, then you can definitely choose one or two items from this list of last minute edible gift ideas. Ready to get started?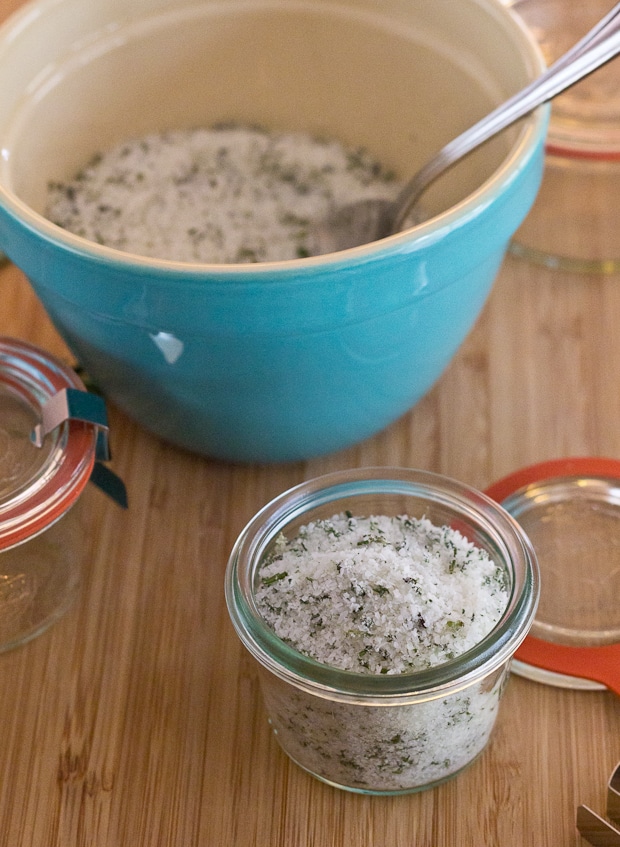 Edible Gifts are Eco-Friendly
Right now as I write, it's snowing outside, a complete blanket of white. Indoors the whole house smells like citrus and rosemary, because I just pulled a batch of lemon-herb salt from the oven.
Soon, I'll divide the flavoured salt between little jam jars and decorate them for Christmas gifts. I used up a few shrivelled lemons, and together with homegrown dried herbs, transformed them into a gourmet gift that used up what I had.
Many more of the last minute edible gift ideas here are inspired by a zero waste kitchen, such as Mix & Match Granola (using up what pantry ingredients you have). Win win!
You see, homemade gifts are such an eco friendly way to approach gift giving. Consider that you've used zero travel miles to source your gift and you've eliminated excess packaging, too.
23 Last Minute Edible Gift Ideas
From waffle mix to cheese crackers, apple preserves to shortbread, this is the ultimate list of edible gifts!
I've included simple suggestions for packaging the gifts and always list if the items can be made in advance and/or frozen.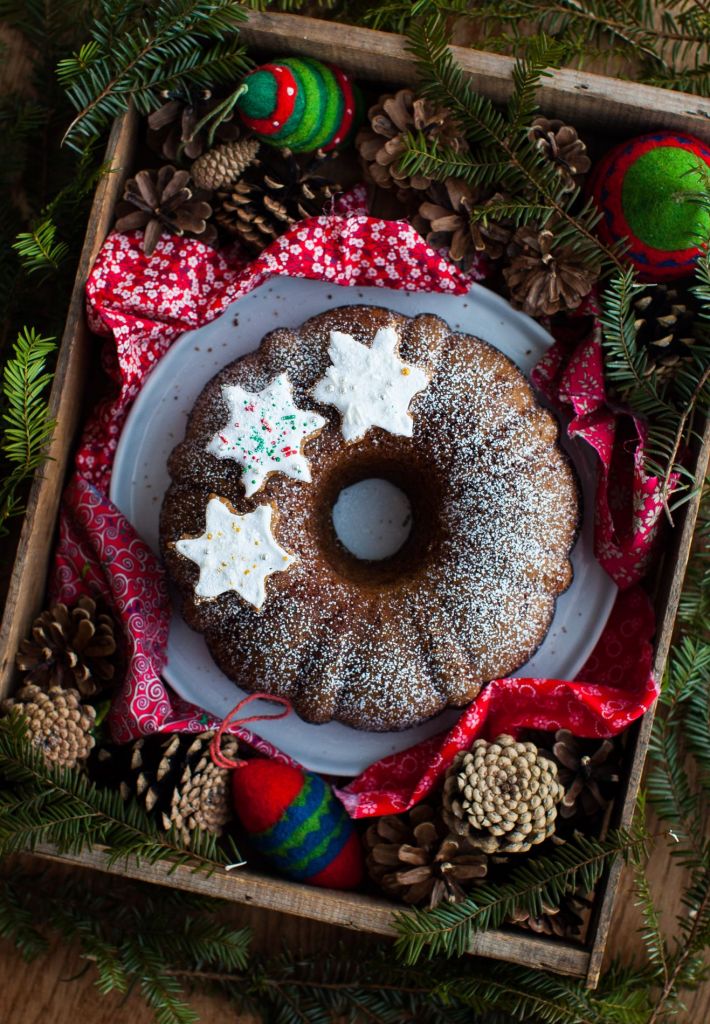 Dark Chocolate Beet Bundt Cake ~ Is there anything better than a bundt cake delivery, packaged up in a pretty box? I think not. Here's the lemon bundt recipe. May be frozen.
Creamy Orange Cardamom Curd ~ My sister-in-law gifts small jars of homemade lemon curd and it's such a treat to have around for scones. This orange curd is a fun twist on the classic. Gift in 125ml jam jars. May be frozen.
Herb-Infused Honey ~ The sweetest of edible gifts! Use local honey and get creative with your flavourings. Gift in small jars; honey dipper optional.
Maple-Sweetened Pumpkin Butter ~ Use most any winter squash for this delicious breakfast condiment – butternut, buttercup or kabocha works well. Gift in small jars. May be frozen, with adequate headspace.
Spiced Preserved Lemons ~ This versatile condiment needs about 2 weeks to cure, but you can always gift a few jars with instructions. Gift in small mason jars.
Soft Maple Sugar Cookies ~ Dying to bake? Make these soft, maple-sweetened snowflake cut out cookies, then top them with a maple syrup glaze. Gift in boxes or reused berry crates. May be frozen.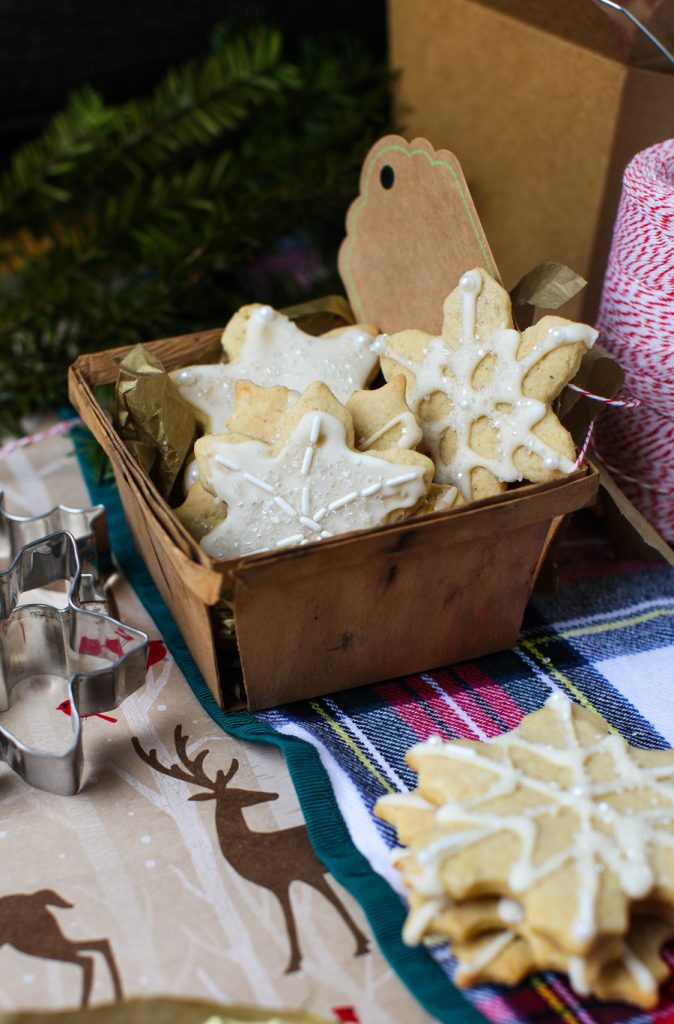 Fruit & Nut Crisps ~ These copycat Raincoast Crisps are the ultimate holiday cracker. Package in small bags or tins. May be frozen.
Salted Dark Chocolate Almond Bark ~ Who doesn't love chocolate bark? It's easy to make and can be customized with the ingredients you have on hand. Package in small tins or bags. May be frozen.
Two Homemade Crackers ~ My favourite! And very popular with the teachers. Gift with a round of cheese and you'll be on the nice list forever. May be frozen.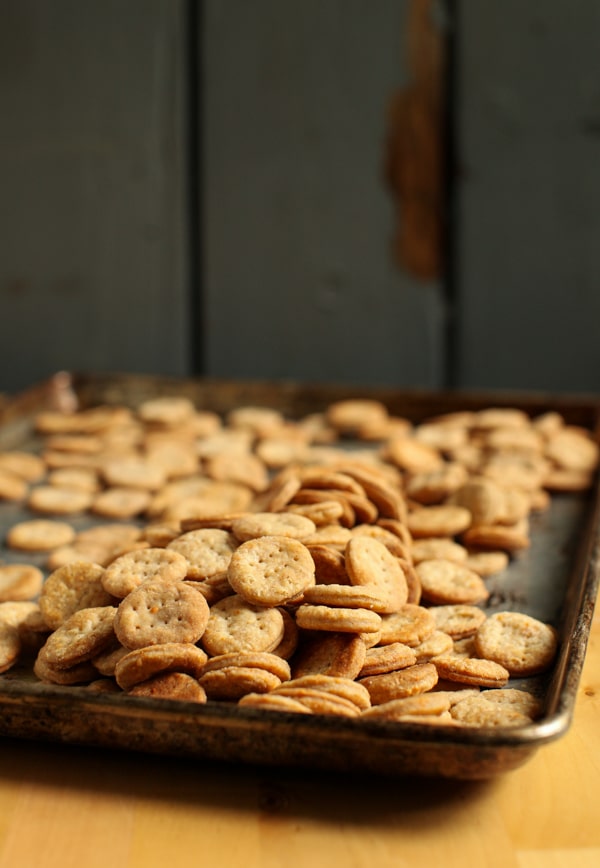 Dark Chocolate Rum Truffles ~ Now we're getting decadent. Package in small jars, tins or bags. May be frozen.
Mix & Match Granola ~ The classic, comfort food edible gift. Everyone loves granola! This customizable recipe lets you build a granola with ingredients you already have. Gift in small bags or mason jars. May be frozen.
Quick Pickled Carrot Spears ~ This may seem like an odd one, but these SIMPLE pickles are a fantastic addition to a holiday cheese board. Quick pickled means refrigerator pickles, so get a few jars started now.
Maple Spice Candied Nuts ~ These assorted nuts get a sweet coating from maple syrup and are punched up with a dash of cayenne. Delicious! Gift in small tins, bags or jars. May be frozen.
Homemade Waffle Mix ~ Fluffy waffles are just a step away with this handy mix. Gift it in 1 quart jars and include instructions for these Whole Wheat Waffles on the label. May be frozen.
Sticky Almond Oat'n Honey Power Bites ~ Easy, no-bake power bites with customizable flavourings and add-ins. Gift in a pretty vintage thrifted tin. May be frozen.
Spiced Apple Preserves ~ Canning experience is required for this gift, but you probably have all of the required ingredients already.
Herb-Flavoured Salts ~ These homemade flavoured salts are a great way to add a burst of flavour to pastas, salads, mains and appetizers. Gift in small 125ml jars. Can be made well in advance.
Maple Cinnamon Apple Chips ~ I'd be thrilled to receive a bag of these homemade apple chips in my stocking! Gift in a pretty bag or jar. May be made in advance.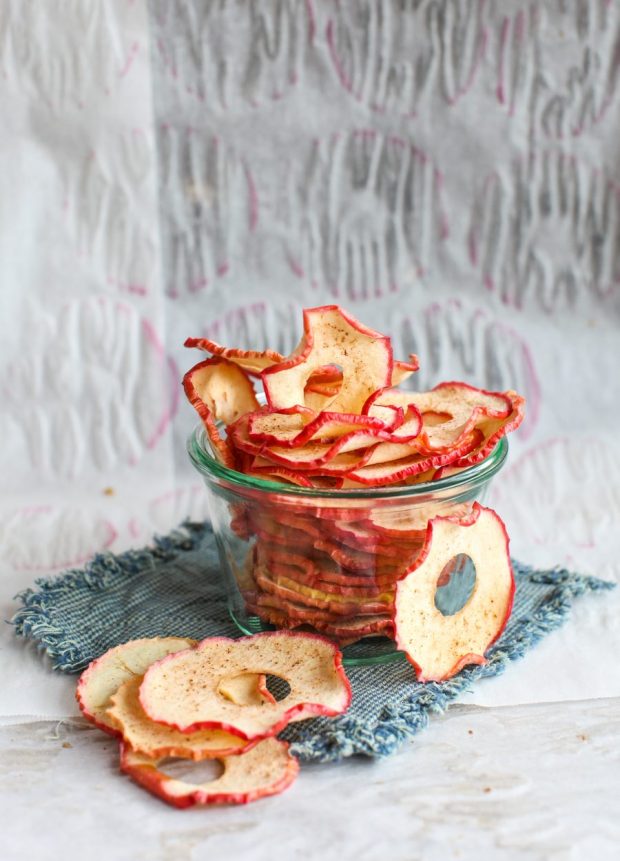 Homemade Harissa ~ Hear me out, a jar of this versatile condiment can be a creative gift for the foodie in your life. Gift in small jam jars. May be made in advance and stored in the refrigerator.
Cranberry Quince Conserve ~ Speaking of foodies, here's another gourmet gift. If you're into preserving, put up a few jars, but otherwise make and gift fresh, with instructions to keep refrigerated.
Assorted Shortbread ~ If baking is your jam, make these simple shortbread recipe that delivers up to four varieties of cookie. Choose your own adventure! Gift in small tins or boxes. May be frozen.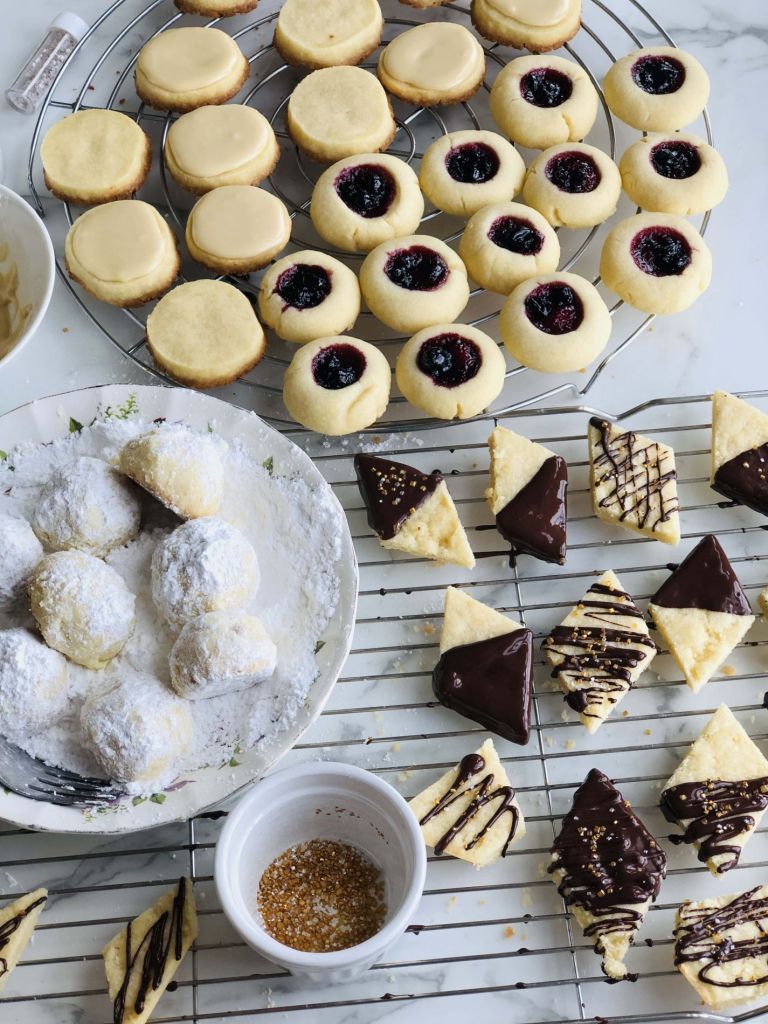 Pear Cranberry Compote ~ If you are gifting these for consumption over this holiday season, there's no need to can this gorgeous preserve. Just gift in jars and be sure to indicate to keep it refrigerated.
Classic Homemade Eggnog ~ For a truly decadent gift, show up with a jar of homemade eggnog and a knob of fresh nutmeg. Look for the pretty Weck tulip jars or use mason jars.
So that's it! What sort of edible gifts will you be handing out this holiday?