We've been under fickle skies for the past week.
In the time that it takes to stroll five minutes down my leaf-strewn lane, an afternoon of sunshine is overtaken by clouds. Painted in every colour of grey imaginable, they bring a dreamy rain that slides down the exposed tree trunks and slicks the leaves underfoot. Then, in a moment, rain changes to flurries of snow that never seem to land, only whirl around and around as if lost in the October winds.
The sensation of feeling adrift is a familiar one; being tossed around similarly to those golden-hued leaves abandoned to the tendencies of autumn gales. We have no normalcy these days, I confided to a friend one evening. While many things factor into this unsettling times, a certain upcoming surgery certainly plays a lead role.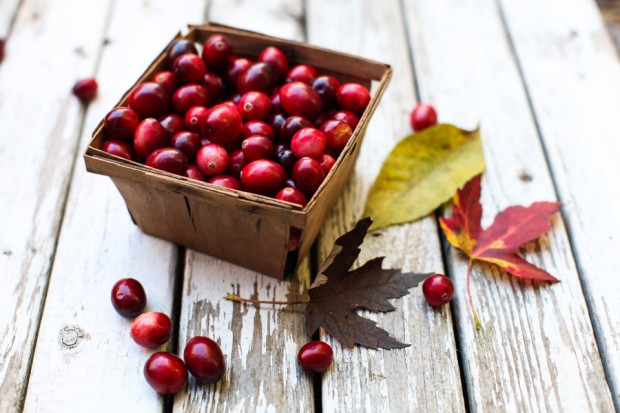 This week we'll bring the children to meet the transplant team of surgeons who will operate on their daddy and their grandpa. We'll tour the hospital floors to find the family room and scope out the best cafeteria. Maybe I'll test out the sofa where I'll stay as Danny recovers and determine if I need to pack a pillow or not.
After months of testing and plenty of talking (since this post, really), Danny is going ahead with his decision to be a live organ donor. He will donate a kidney to his father, and hopefully give him a new lease on life. There is so much to live for.
The dual surgery is scheduled for next Thursday.
I struggled with whether or not I would share this here, but in the end I decided it would help explain my absence. I've decided to take a short break from the blog. It may be a few weeks, it may be a few months. I really have no way of knowing how things will go, and obviously my priority is my family.
Also, it's good to finally talk about this. I'm feeling good about it, really good, as is my down-to-earth, factual engineer of a husband. Yes, major surgery comes with its risks, but really, we are so blessed Danny can do this for his dad. It's people like the Bott family in Alberta who are truly struggling and will probably never feel like life is back to normal.
Like the every changing October weather we've been experiencing, there is always sunshine after the stormy weather, and I'm holding out for those times.
I will leave you with a recipe, however, because who can resist the crimson cranberries at the markets right now? Certainly not me. This preserve is a little different that the usual cranberry sauce and I know you're going to love it.
Cranberry Quince Conserve with Goji Berries
Conserves are different than jams in that they contain both fresh and dried fruit, and are often finished with a splash of alcohol. They are versatile, too. In addition to pairing fruits conserves with toast or scones, I also serve them alongside a roast pork or a firm cheese such as Manchego.
This seasonal conserve is tangy but has bursts of sweetness, thanks to the saucy cranberries and supple quince. My sister is harvesting quince from her neighbour's tree down in New Mexico. I love that this knobby fall fruit is local for her. For me, Quebec cranberries are this month's in-season fruit, and I've paired both in this preserve.
Goji berries add a pleasant texture as well as additional health benefits. They plump up like raisins in mincemeat and are my favourite part of the conserve.
Conserves typically contain a lot of sugar, but I've left it out of mine by adding honey instead. Because I'm cutting out sugar, it is best to make this a freezer preserve, rather than one you would can. The stunning crimson colour makes this conserve a festive holiday gift, so go ahead and make up a few jars.
Cranberry Quince Conserve with Goji Berries
This seasonal conserve is tangy but has bursts of sweetness, thanks to the saucy cranberries and supple quince. The stunning crimson colour makes this conserve a festive holiday gift.
Print
Pin
Rate
Ingredients
3

cups

whole cranberries

fresh or frozen

1

large quince

cored and chopped

1

cup

apple juice

1

cup

liquid honey

½

cup

dried goji berries

2

Tablespoons

bourbon

¼

teaspoon

fresh ground nutmeg

optional
Instructions
Combine cranberries, quince and apple juice in a heavy bottomed medium pot and bring to a boil. Over medium-low heat, cook conserve for ten minutes, stirring occasionally.

Stir in the honey and continue to cook for 15 more minutes, stirring frequently. The quince will soften yet keep their shape.

Add the goji berries, bourbon and nutmeg. Cook for 2 additional minutes. Turn off heat. Spoon into clean jars and cool completely.

Cover with lids and store in the refrigerator for up to two weeks. Alternatively, label and freeze for up to 6 months.
Variations:
If quince cannot be found, use a tart apple such as Granny Smith. Walnuts also make a lovely addition, a half of a cup added in with the goji berries.
Nutrition
Calories:
653
kcal
|
Carbohydrates:
167
g
|
Protein:
1
g
|
Fat:
1
g
|
Saturated Fat:
1
g
|
Polyunsaturated Fat:
1
g
|
Monounsaturated Fat:
1
g
|
Sodium:
69
mg
|
Potassium:
273
mg
|
Fiber:
3
g
|
Sugar:
155
g
|
Vitamin A:
112
IU
|
Vitamin C:
14
mg
|
Calcium:
25
mg
|
Iron:
1
mg
One more thing:
I'm planning to stay active on Instagram, so please follow me there if you are not already. If you are unfamiliar with this platform, it's a free app, available for Android or Apple devices. Here's a great beginners guide to Instagram. Once you're signed up, follow me at @AimeeBourque for all things food and homestead related. I also share behind the scenes family photos at @BourqueFamily.
Friends, if you'd like to help, it's simple: keep cooking my recipes. And sharing them, too. There are over 5 years of recipes waiting to be revisited – or discovered for the first time. This Pinterest board of my dishes is a great way to visually skim the recipes and articles.
Here are a few favourites for November:
As always, thank you for the support. I truly have the best readers on the Internet.
What are you cooking this fall? Oh, and does anyone have a positive organ donor story to share?