Christmas cookies are everywhere you look these days. This month, magazines have devoted entire issues to them, bloggers and bakers just wrapped a #cookieweek theme on Twitter.
Cookbooks such as the brand new Gourmet Cookie Book are inundating us with endless options for sweet, buttery goodness.
Every year there is some new trend, some riff on a classic or old favourite, but it is rare that I am swayed. Sure, I try a few new cookie recipes every holiday season, but one variety that I am eternally devoted to are shortbread.
No matter how busy I am during the weeks leading up to the holidays, I always make time for classic homemade shortbread. This simple combination of just a few ingredients claims to be the best cookie ever and I tend to agree.
If you are bored with the classic recipe, the good news for you is that there are many variations that you can make on the standard, as this type of cookie lends itself well to flavourings.
Here are directions for making four different varieties of shortbread using the same dough. All are simple to make and don't require the extra step of rolling dough and cutting shapes (although that is a fine option and the dough works well for that method too).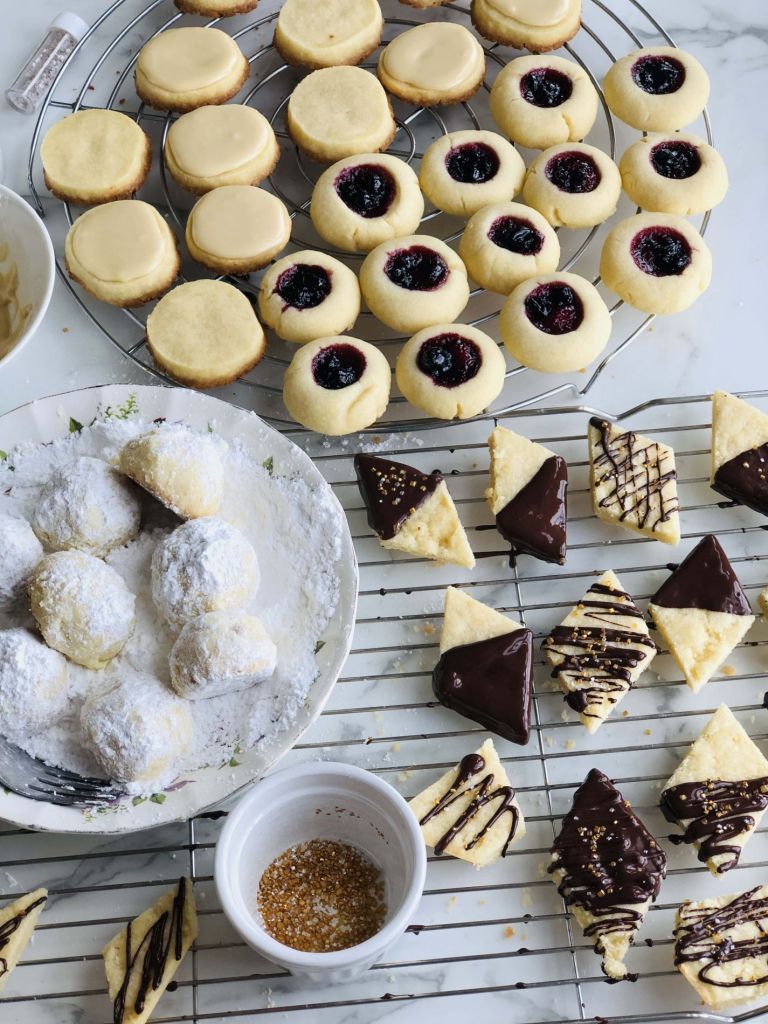 Basic Vanilla Shortbread
One Recipe, Four Types of Cookies
Now, you can either roll the dough, cut out shapes and bake them into cookies, or try one (or all) of the four delicious shortbread recipe variations below.
More Variations
This weekend I'll be hosting my annual holiday cookie swap, one of the most anticipated events of the year; well, for me, anyway! I haven't decided what I'm making yet, but it could very well be a classic shortbread or one of the many adaptations offered. Either way, there are lots of ways to enjoy your holiday shortbread!
Do you have a favorite flavour of shortbread?