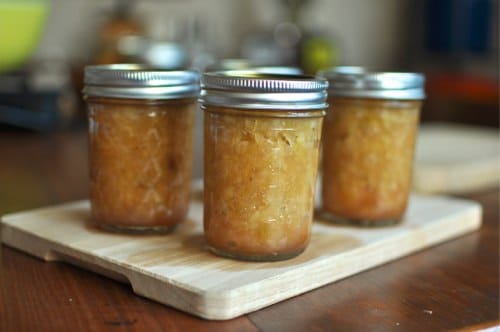 Written by Marisa of Food in Jars.
A couple of years ago, I thought I had the apple preservation thing covered. After all, I regularly did applesauce, apple butter and apple jam. What else was there to do beyond that trio of nearly perfect preserves?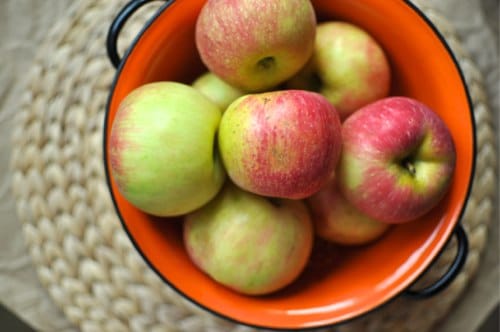 Then one day, while flipping through Eugenia Bone's terrific book, Well-Preserved
, I spotted a recipe for spiced apples. It had you shred the apples on a box grater, squeeze them to pull some of the water out, and cook them briefly with just a bit of sugar and spices before canning.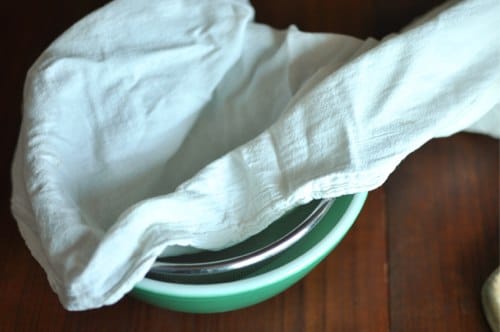 I tried it and the result was a dense, sweet, highly spiced apple preserve that quickly rocketed up to the top of my apple hit parade. What I love about this particular preserve is that it manages to straddle the line between applesauce and jam. It's sweet (but not cloying), dense and intensely apple-y.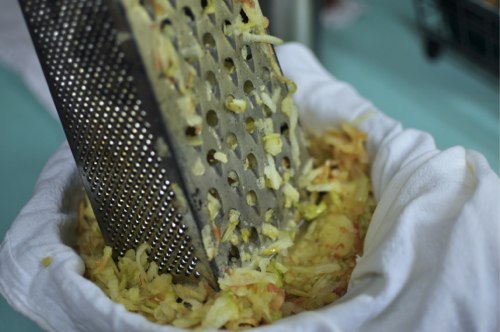 Eugenia suggests you use it in a tart, but my favorite thing to do with it is to serve it atop pancakes or waffles. It just makes brunch better.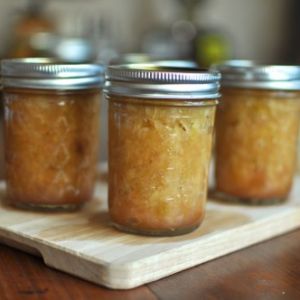 Ingredients
3

pounds

apples

use something tart and crisp

2

Tablespoons

granulated sugar

1/4

cup

granulated sugar

1

teaspoon

cinnamon

1/2

teaspoon

freshly grated nutmeg

1/4

teaspoon

ground cloves

1

teaspoon

citric acid
Instructions
Prepare a boiling water bath canner and 4 half pint jars and lids.

Line a sieve or colander with a tea towel and place it over a large bowl.

Grate apples into the lined sieve. Add 2 tablespoons sugar and toss gently to combine.

Gather up the sides of the towel and squeeze some of the juice out from the apples. You should yield approximately 1 1/2 – 2 cups.

Measure one cup of reserved apple juice into a medium saucepan and add the remaining 1/4 cup of sugar, along with the spices.

Once sugar has dissolved, add the apples. Cook for 5-6 minutes, until the apple shreds have broken down a little and reabsorbed the spiced juice.

Divide the citric acid between the four half pint jars (it helps prevent the apples from browning during storage) and pack the hot apple shreds into the jars, leaving 3/4 inch headspace.

Wipe the rims, apply lids and rings and process in a boiling water bath canner for 25 minutes. When time is up, remove pot from heat and let jars stand in the warm water for an additional 5 minutes. This time helps prevent the apples from siphoning out of the jars.

Remove jars from canner and let them cool on a folded kitchen towel. When jars are fully cool, check seals. If they're good, place jars in a cool, dark place and use within one year.
Nutrition
Calories:
255
kcal
|
Carbohydrates:
66
g
|
Sodium:
4
mg
|
Potassium:
364
mg
|
Fiber:
8
g
|
Sugar:
53
g
|
Vitamin A:
185
IU
|
Vitamin C:
15.7
mg
|
Calcium:
25
mg
|
Iron:
0.4
mg
As we head into the autumn season, what's your favorite way to preserve apples?