Sweet, savoury, and pickled, too, this round-up of my best zucchini recipes is the inspiration you need for using up those summer squash.
I love zucchini for their versatility. Here's a vegetable that makes both a fantastic relish for hamburgers and my kid's favourite sweet bread.
I grill it all summer long, and when fall arrives and kids head back to school, zucchini is the base for all sorts of muffins.
Right now, summer squash and zucchini varietals are available in abundance; let's work them into more recipes and meal plans.
If you've ever grown zucchini, you'll know that doing so makes you feel like an expert gardener. A bumper zucchini crop in the homestead garden requires little more than the initial planting and water along the way.
The Best Zucchini Recipes Ever!
When I was a kid, I remember making cheese-topped, stuffed zucchini boats. I think just about everyone has a version they make!
Today I've pulled my best zucchini recipes from my repertoire. From mini pizza bites to vibrant summer soups, these recipes are a tad more creative than zucchini boats.
Sweet, savoury, and pickled, too, this round-up is all the inspiration you need for cooking and baking with zucchini.
We have to start with a classic – the most beloved treat of all – zucchini bread. My recipe took months to develop and is indeed the best you'll ever taste. Spiced with cinnamon and studded with dark chocolate, this loaf is an essential recipe for fall baking.
A fall muffin through and through, these lightly-spiced mini's make the best lunchbox treat.
Dark Chocolate Zucchini Muffins
These double chocolate muffins are great for when those cravings hit, but they are also surprisingly nourishing.
Zucchini Chocolate Chunk Muffins with Ginger
A peak-summer edition of our favourite oatmeal muffin. This recipe is perfect for when zucchini is prolific and muffins are essential for picnic fare.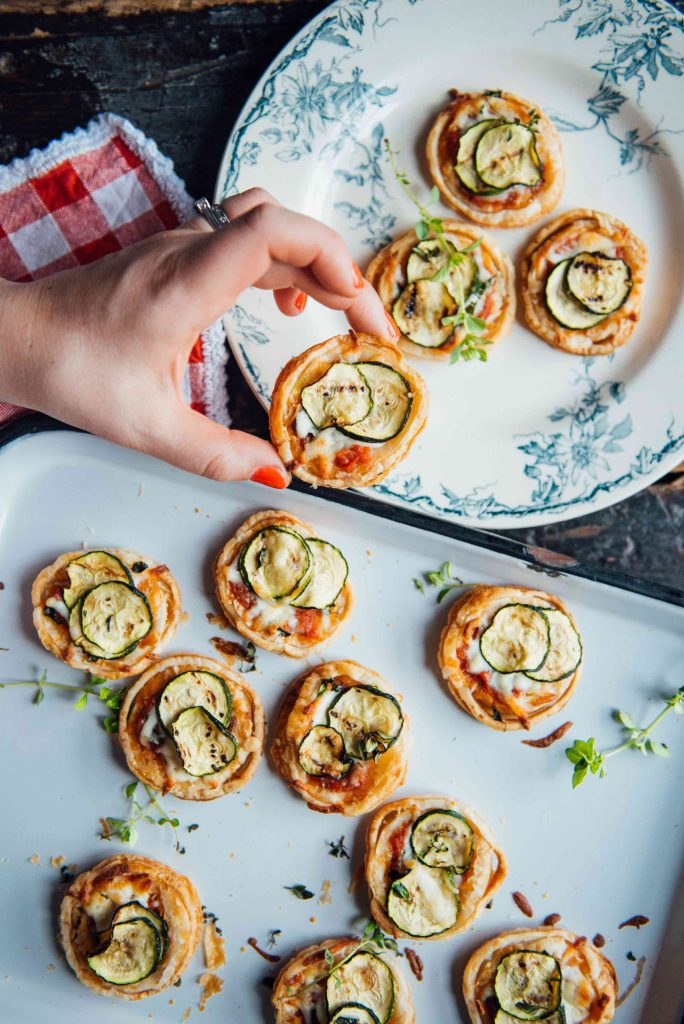 These dreamy little pizza bites feature baby zucchini, fragrant herbs and a pinch of cheese. They make an ideal savoury (and seasonal) appetizer.
Savoury Zucchini Galette
I recently whipped this up galette for a Sunday brunch. In zero waste efforts, I used up a bunch of produce ends from the fridge drawer.
It's just a simple puff pastry + soft cheese combo (use ricotta or chevre), topped with zucchini, porcini, tomatoes and corn.
I riffed off of this savoury galette recipe. Play around and make it yours!
Grilled Zucchini Salad with Yogurt Mint Dressing
Zucchini can be a little bland, but not in this salad. It features slightly charred zucchini with toasted hazelnuts, crumbled feta cheese and plenty of torn mint and basil.
Topped it off with a creamy yogurt mint dressing and the result is a late-summer salad that you can't stop eating.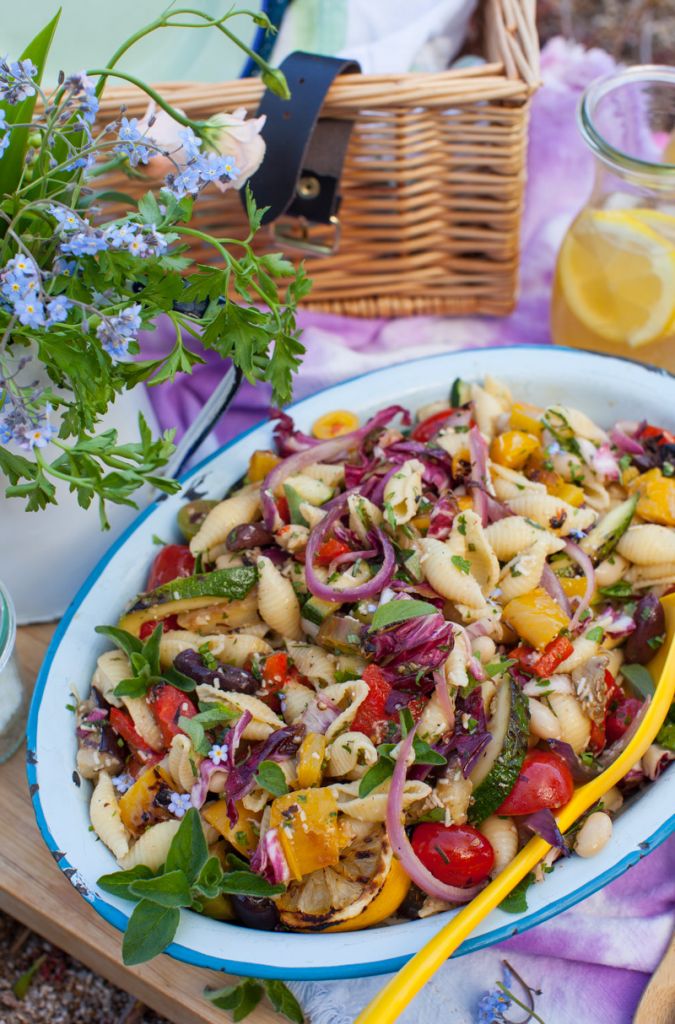 Loaded with grilled zucchini, cherry tomatoes and cannellini beans, this antipasto pasta salad is easy weeknight dinner plan you need. Bring it on your next picnic or beach outing.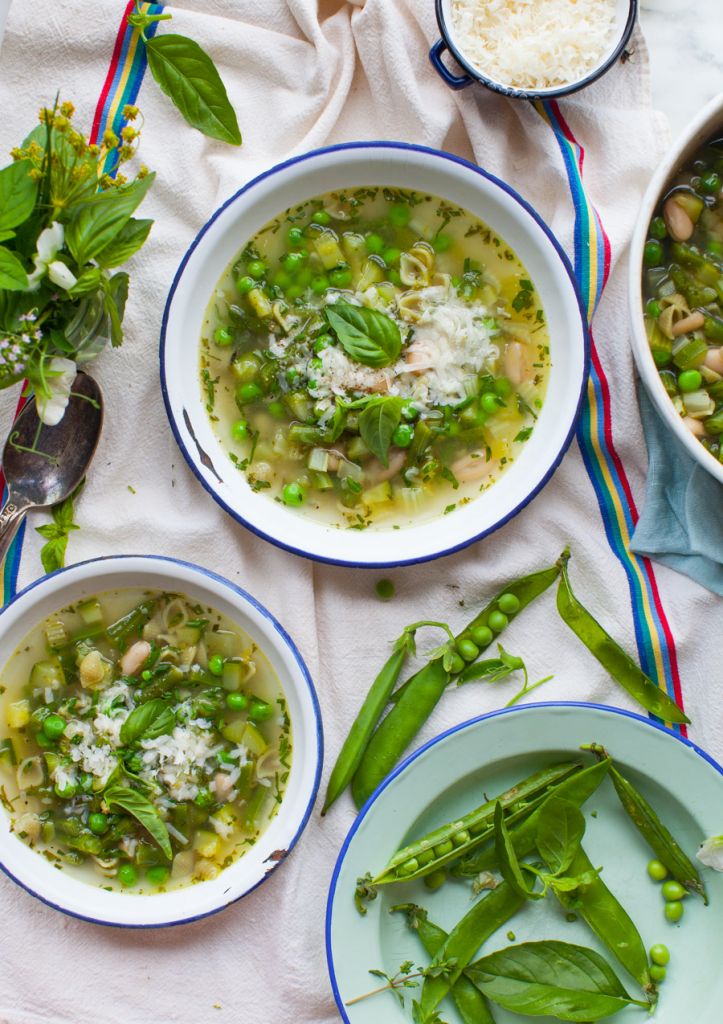 Add this to your menu plan when the weather turns cooler yet the markets are still loaded with produce. Its full of seasonal vegetables, including our hero, the zucchini.
More soup recipe inspiration. the zucchini may take more of backseat in this recipe, but it bulks up the soup base and adds a splash of colour, too.
Easy Roast Vegetable Spaghetti
Simple and seasonal, this fresh vegetarian dinner is perfect for weeknight suppers.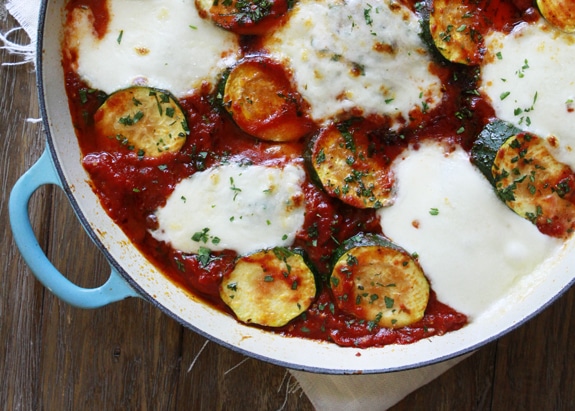 Skillet Chicken and Zucchini Parmesan
A simplified version of chicken parm, bulked up with delicious zucchini and served up over pasta. It's a one-pan recipe that's perfect fall comfort food.
One-Pot Lemon Chicken and Zucchini with Rice
Here's another one-pot meal that lets the oven do the work. Rice, chicken and zucchini work so well together in this simple recipe. And another classic trio – lemon, garlic and rosemary – ensure that the flavours sing.
Here's a late summer canning project to add to your list and has a relatively short ingredient list. Crunchy and sweet, this relish is SO simple to make.
More Zucchini Inspiration….
If you're still looking for more ways to cook and bake with summer squash….you can always turn zucchini into zoodles, make baked zucchini fries, or crispy zucchini fritters. Go crazy!