Recipes and tips for cooking nourishing power bowls at home.
With a little creativity and a lot of flexibility, nourishing power bowls are a fantastic family dinner plan.
They are great use of leftovers, feature pantry ingredients and can be customized to suit the different taste preferences around the table.
Sure, macaroni and cheese is great, but we can't eat it all the time! In a recent interview with the National Post, I shared some of my favourite isolation meals, including a big rice bowl topped with kimchi, chili oil and a fried egg. So simple and yet so comforting.
Today's post looks at how to build power bowls in your own kitchen. I share my best ideas for building block ingredients and power bowl 'themes'. Oh and plenty of recipes, too!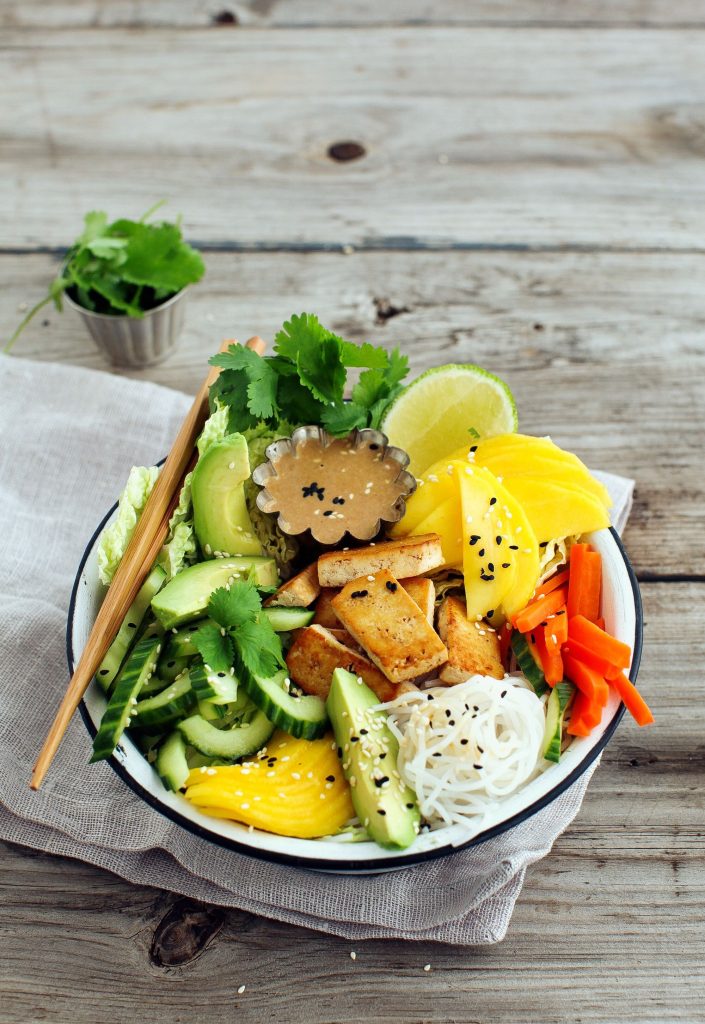 In Praise of the Power Bowl Formula
Whether you call them Buddha Bowls, Glow Bowls, Dragon Bowls, Bliss Bowls or Grain Bowls, these composed bowls have one theme: to nourish body and mind.
For me, the Power Bowl Magic Formula goes like this: Grains. Proteins. Vegetables. Condiments. Garnish. The amounts are completely up to you. Eating this way is about flexibility; it should be stress-free and easy.
A well-composed bowl can be a real thing of beauty, but more often than not, mine are scrabbled together with whatever I have on hand.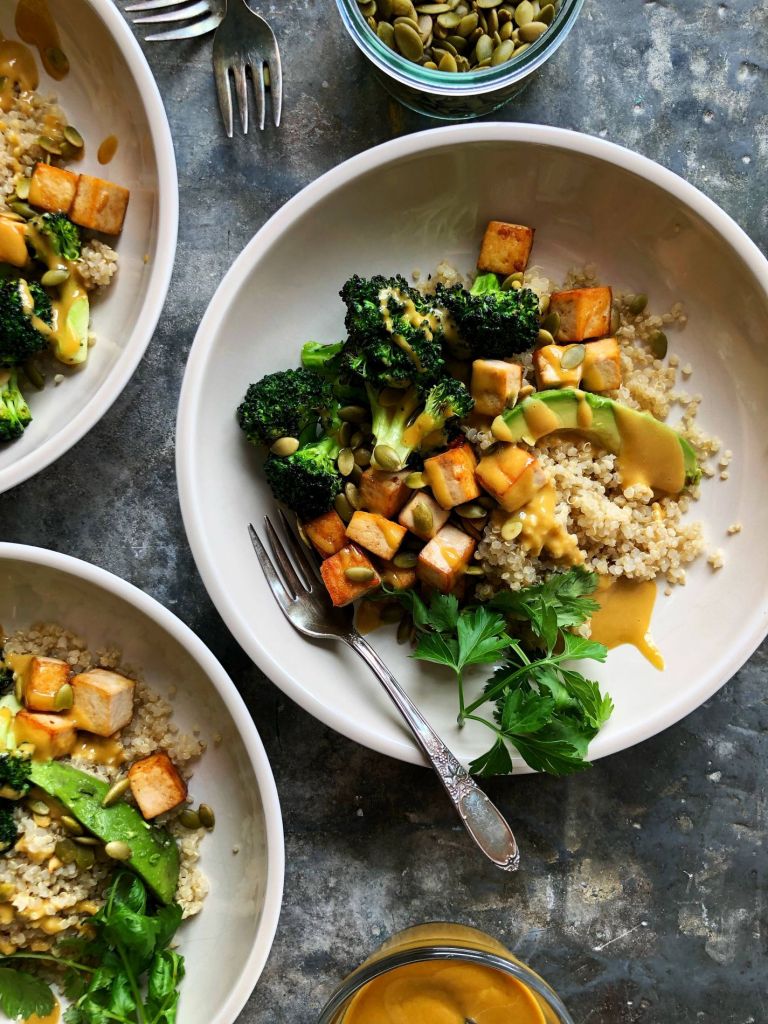 Here's a classic scenario. I don't know what to make for dinner and I'm craving something nourishing. Upon first glance, I don't have much to work with, but a well-stocked pantry comes to the rescue.
While a pot of brown rice cooks, I grate carrots and toss them with lemon, oil and spices for a quick, crunchy salad. I open a can of chickpeas and find the last of a Herb Salsa in the fridge. I toss both the chickpeas and the salsa together. Lastly, I fry a skillet of eggs.
Steaming brown rice, crunchy carrot salad and creamy chickpeas all get topped with a fried egg. A spoonful of herb salsa finishes off the power bowl, along with a handful of sunflower seeds.
Voila, a nourishing meal, with plenty of contrasting textures, temperatures and flavours.
Ideas for Power Bowl 'Themes'
Using up leftovers isn't the only way to build a power bowl. Creating a bowl from scratch is a fun way to round out a weekly meal plan.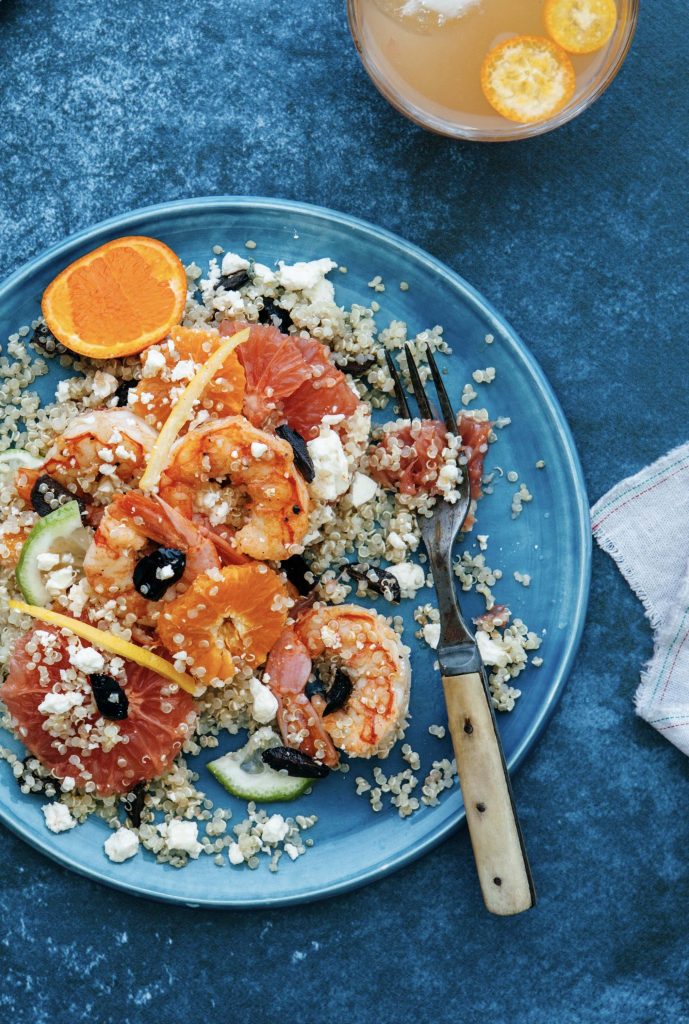 Basing a bowl on a particular cuisine is an easy way to bring ingredients together into something delicious. Here are some of our favourites…and a quick Pinterest search yields many more.
For all power bowls all the time, check out the cookbook Whole Bowls by my friend Allison Day. I'm using it frequently in the Simple Bites kitchen.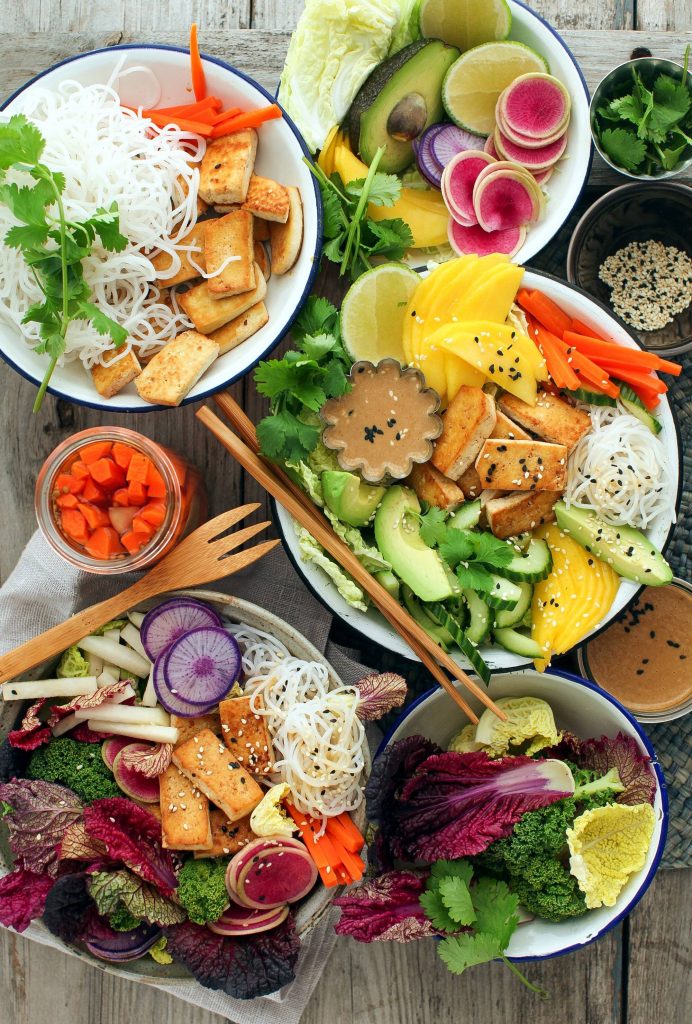 Building Block Ingredients for Power Bowls
Here's a list of delicious components for creating power bowls. These ingredients are for mixing and matching to build a complete meal, themed or not.
Why not make a big batch of components and enjoy the results all week like my friend Angela? Or chose your favourite power bowl theme and meal prep what you need for a few meals.
Ingredients are in the following order: Grains. Proteins. Vegetables. Condiments. Garnish.
Grains
Amaranth, barley, brown rice, buckwheat, millet, quinoa, etc. Any grain you have on hand. We love the following recipes: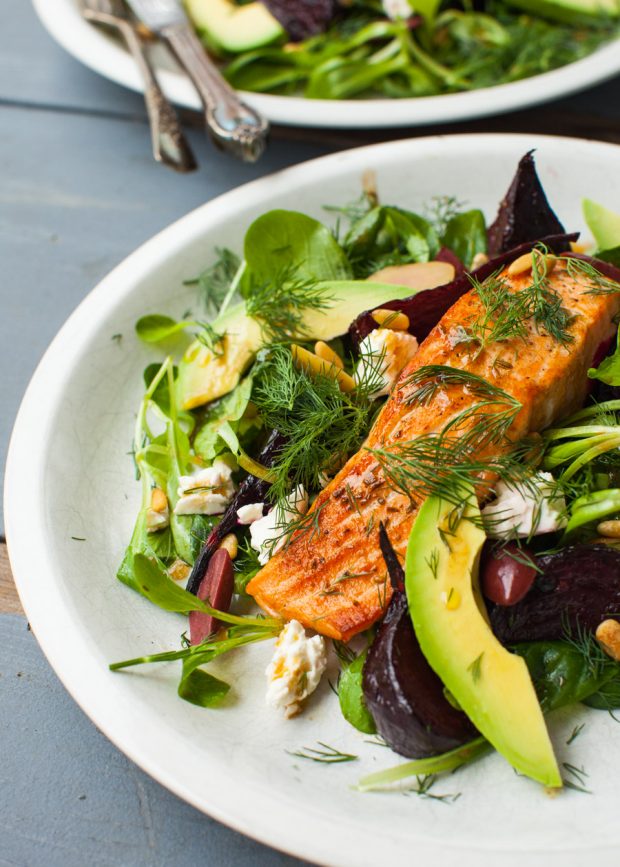 Protein
Vegetarian options would include beans, chickpeas, eggs lentils, tempeh, tofu, and more. For a flexitarian diets, most any and all meats and seafood you have you can work into a power bowl. We love tiny shrimp and leftover roast chicken.
Eggs are a fast and easy way to add protein to a power bowl. Try them hard boiled, poached or fried. Here are a few more recipes to get you started: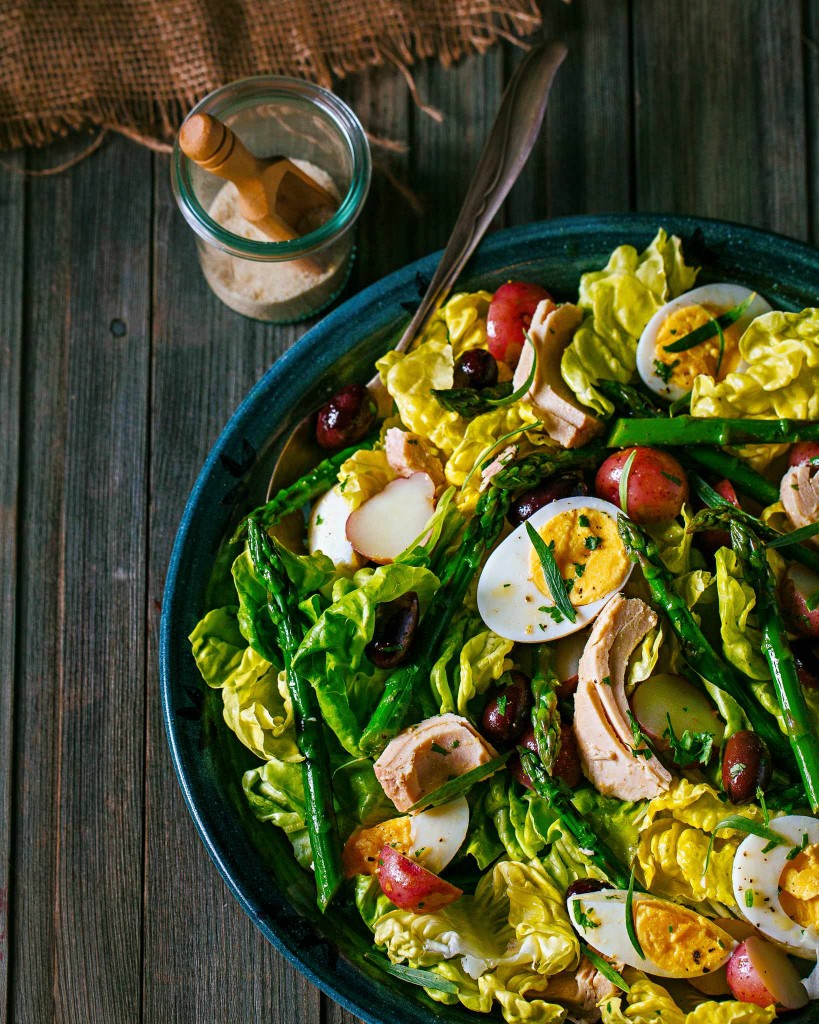 Vegetables
Here's where you add all the colour and crunch to your power bowls, not to mention nutrition! Whether you are roasting vegetables or shredding them up in a slaw, make sure to use 2-3 per bowl.
I also say, keep it seasonal, which means sweet potatoes are about to be replaced with asparagus, radishes and so much more!
Here are a few of my favourite veggies for power bowls: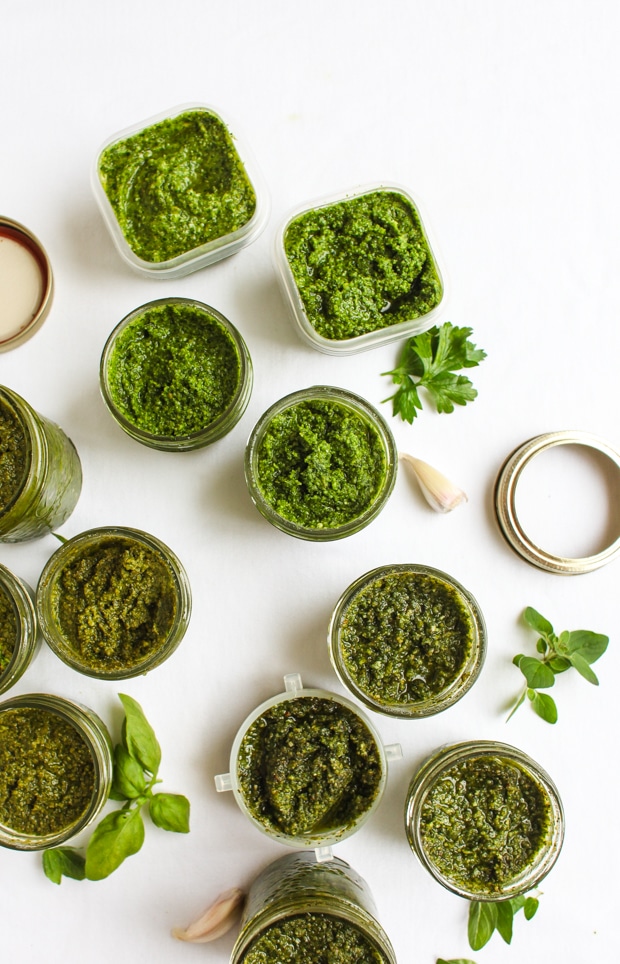 Homemade Condiments
No power bowl is complete without condiments! These flavour bombs can be a dressing, a sauce, a pesto or salsa. Here are my go-to's for maximum flavour.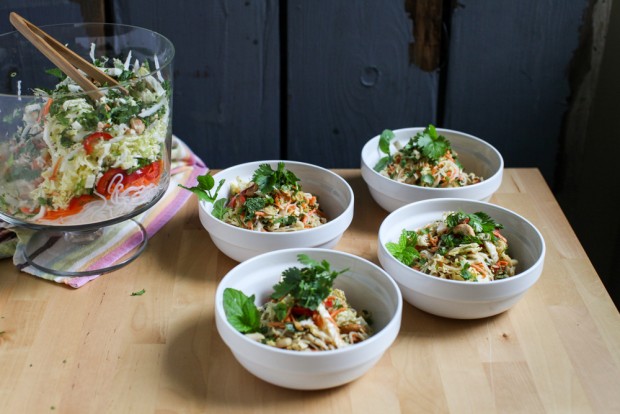 Garnishes/Crunchy Toppings
Here's the fun part: opening the pantry and shaking a few nuts and seeds onto our power bowls. Tortilla chips, crispy pita or seaweed all make for a delicious garnish, too.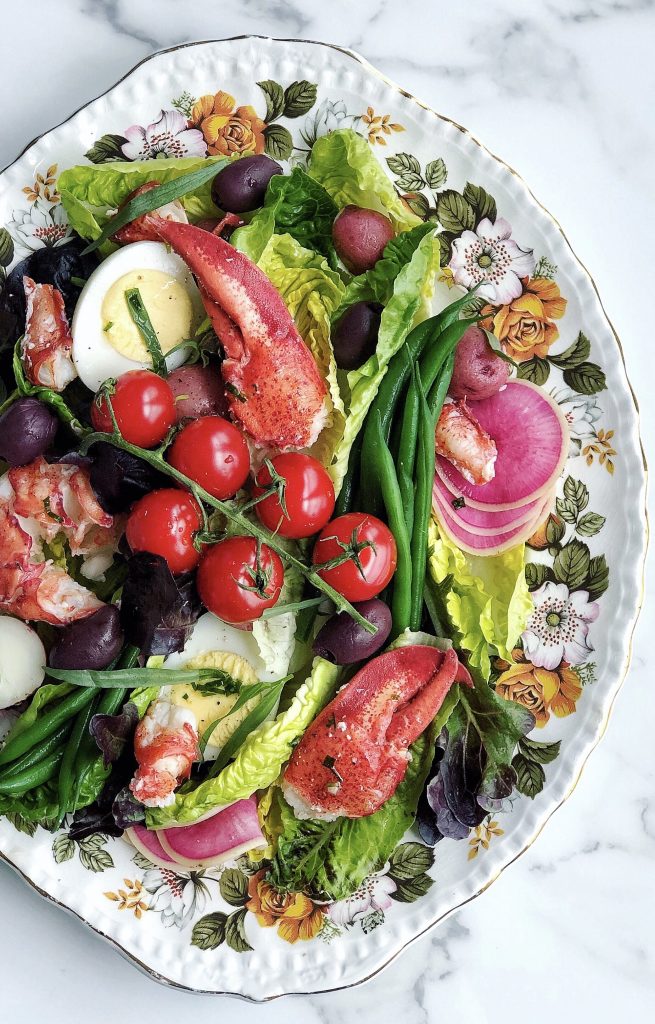 Power Bowl Recipe Inspiration
The following is a list of several power bowl-type recipes from the Simple Bites archives.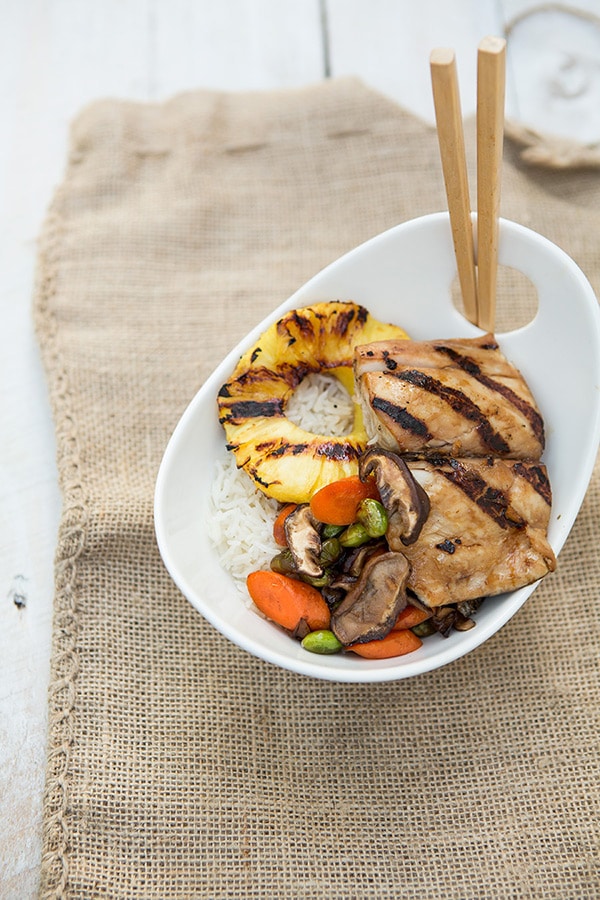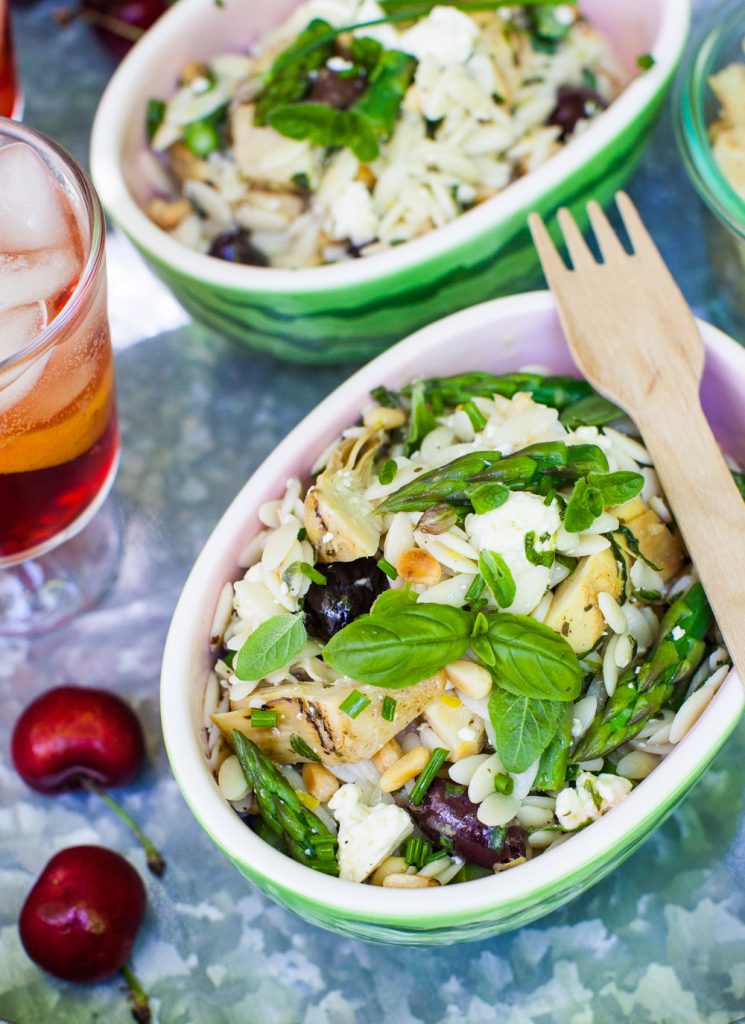 What is your favourite power bowl flavour combination?