I love that Easter is early this year, and we can send March on its way with chocolate eggs, homemade hot cross buns and bouquets of pink tulips.
Honestly, this month has been really tough in our household, with one sickness after another, four ER visits, antibiotics, allergic reactions to those antibiotics, missed school days and more sleepless nights than usual. I'm so ready for April, and spring, and weather warm enough that I can throw open the windows and air the whole place out. Who is with me?
In anticipation of the long weekend ahead, I'm guessing many of you are menu planning and making grocery lists.  Here on the blog we've made brunch plans, laid out a few menus for Easter lunch, and now I want to give you two menu suggestions for hosting dinner with friends and family.
Just to be clear, there's no way am I suggesting that you host all three of these meals, but I do love to provide inspiration for any and all occasions.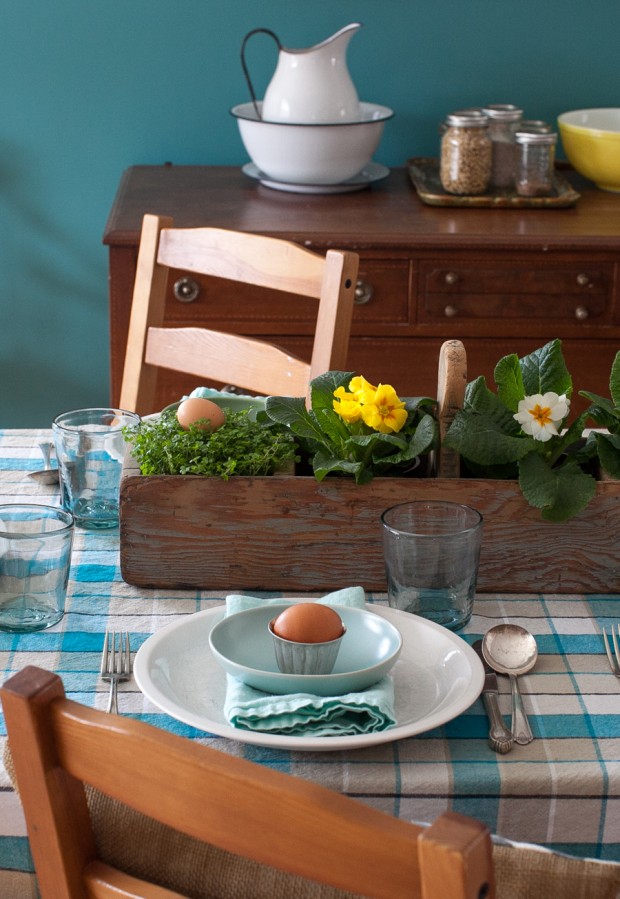 1. The Do-Ahead Dinner
In case you want to sleep in or slip out to church on Sunday morning, this menu can be mostly prepared in advance and simply reheated. A do-ahead option lets you get outside for the Easter egg hunt instead of slaving away in the kitchen. Sounds good, right?
Slow-Cooker Cider Ham ~ A cinnamon-scented, mustard-crusted cider ham that is the perfect make-ahead, no-fuss dish. Some people say it's not Easter without ham, and this recipe certainly is a crowd-pleaser.
Simple Scalloped Potatoes ~ Just three ingredients make up this easy side dish; the ideal accompaniment to your cider ham. Make the potatoes a day in advance and simply warm them in the oven before serving.
Roasted Asparagus with Harissa Brown Butter Breadcrumbs ~ Add a splash of spring green to your menu with this fast and easy side dish. The roasted asparagus gets a punch of flavour from the harissa breadcrumbs and a drizzle of lemon. Best prepared just before serving.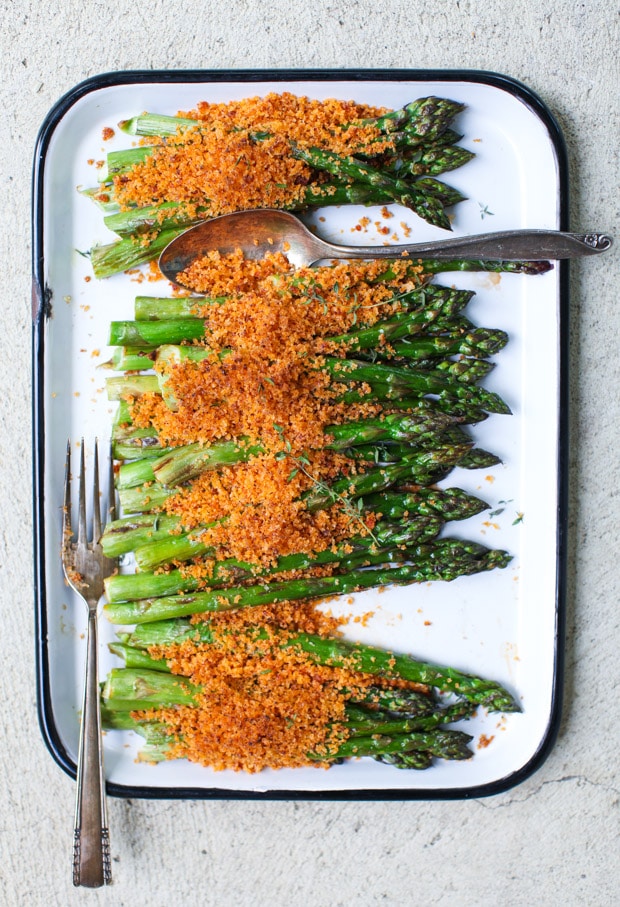 Feed-a-Crowd Perfect Chocolate Cake ~ A decadent and dark chocolate cake that is guaranteed to please young and old alike. This dessert can be frosted and frozen well in advance for dinner. Make it today for Easter Sunday. Allow 24 hours for it to thaw in the fridge.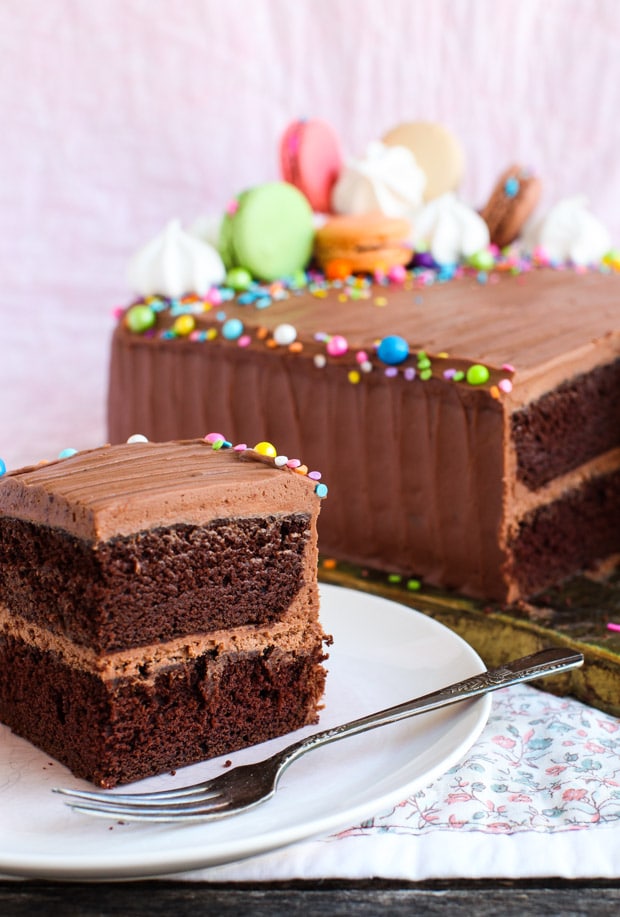 2. Home Chef's Special
If you relax in the kitchen, as I do, and take great pleasure in preparing beautiful food for others, this menu provides plenty of opportunity to play. The dessert can be prepared in advance, but the main meal is best whipped up just before serving.
Pork Chops with Roasted Pears, Sage and Shallots ~  Maple-glazed pork chops are everyone's favourite and this dish presents beautifully at the table.
Best Mashed Potatoes ~ Follow my tutorial for the very best version of this classic comfort food.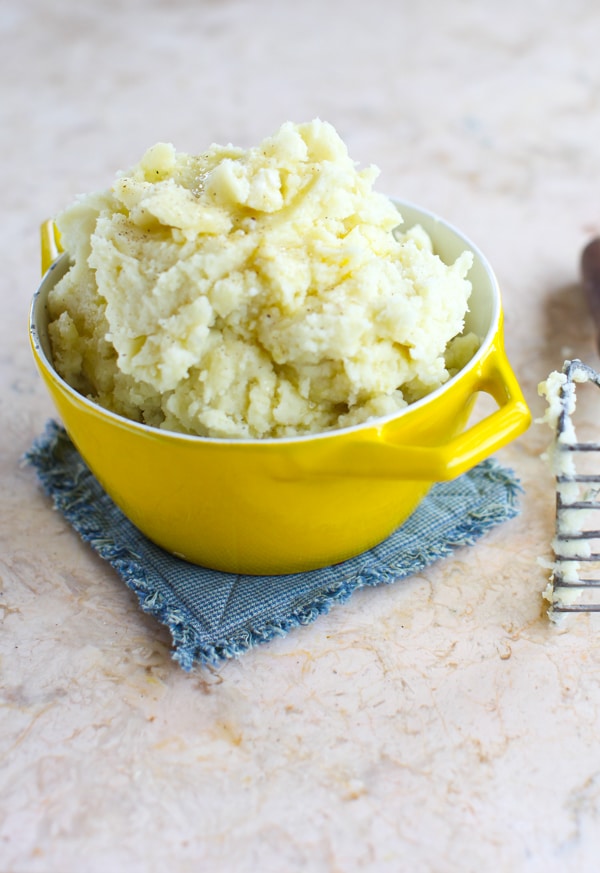 Spinach Salad with Grilled Strawberries, Asparagus and Walnuts ~ Balance out the rich pork chops  with this gorgeous spring green salad. If it is too cold to grill where you are, simply roast the asparagus in the oven and add sliced, fresh strawberries to the salad.
Mocha Pie with Espresso Whipped Cream ~ A decadent, do-ahead pie that satisfies every chocolate craving on Easter weekend. The coffee makes it more of an adults dessert so why not bake off two pie crusts and make one of them a Fresh Strawberry Pie. Delish!
More Inspiration for Easter: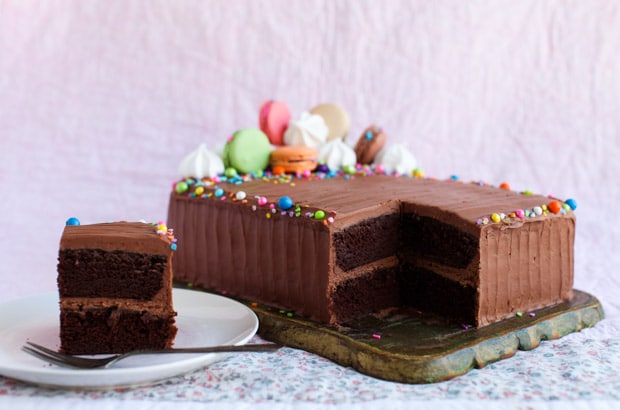 If I was cooking for you at my place, which menu would you choose to enjoy?