Let's lunch! After months of desk lunches and brown bagging it, Easter long weekend provides an opportunity to plan a get-together with friends over a casual – but elegant – midday meal.
Whether you are hosting the in-laws for an informal 'do' or looking to catch up with a gaggle girlfriends, here are two menu ideas that can be adapted for any occasion. The first is planned around a sit-down lunch, where you can set a pretty table and bring out the best dishes.
The second menu is meant to be set out buffet style or passed around on trays for more of a standing and mingling lunch. It also provides some great do-ahead ideas, such as small jars of pretty panna cotta, which can be prepare several days in advance.
Whatever your style, I'm sure you'll find inspiration in this post for entertaining this spring.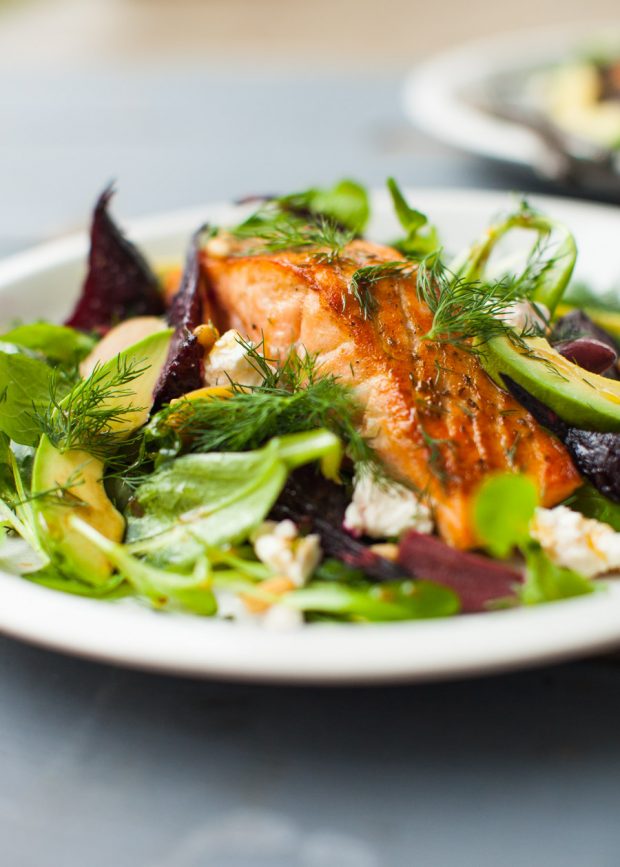 1. The Sit-Down Lunch (a la minute)
This menu is light and vibrant. Spring's most enticing ingredients – Rhubarb! Radishes! Spinach!- are featured throughout. It's designed for a slow, sit-down lunch for a handful of people, anywhere from four to eight.
Most of the recipes have to be prepared just before serving, so this is a good menu for the confident cook who loves to entertain.
Raspberry Rhubarb Party Punch ~ Ever my go-to for spring entertaining, this pretty-in-pink punch is both tangy and sweet and is sure to awaken the taste buds after a long winter.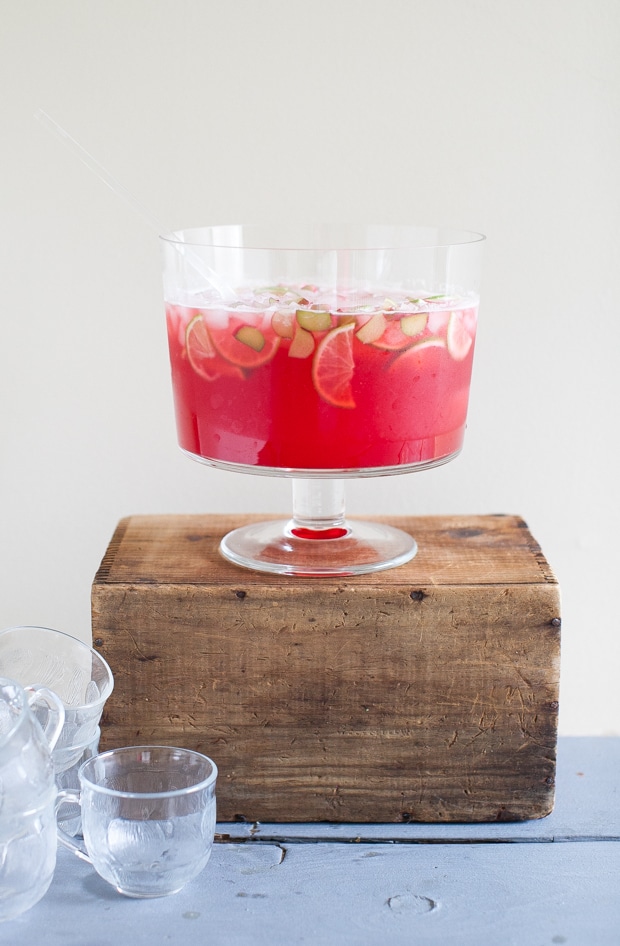 Sea Salt Focaccia with Radish Ramp Butter ~ Move over chips and dip, here's a decidedly grown up appetizer that is perfect for spring. Crusty baguette may be substituted for homemade focaccia – the real show-stopper here is the radish butter. Don't forget the flaky salt to finish.
Warm Salmon & Spinach Salad with Roasted Beets, Avocado and Feta ~ Bright flavours, bold colours and plenty of crunch make up this craveworthy salad. It's a meal on a plate, and most of the elements can be prepared in advance.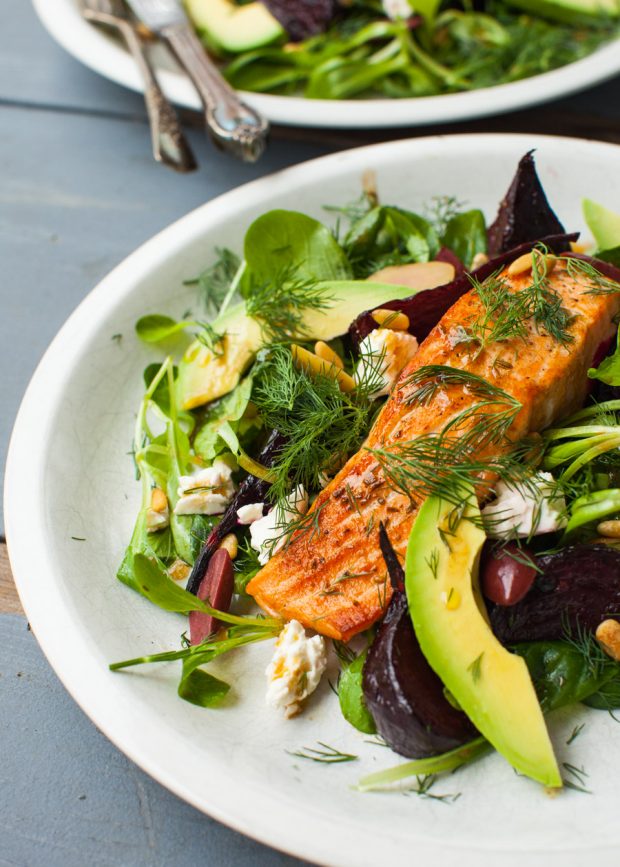 Mini Citrus Pavlovas ~ An elegant, yet simple dessert that will woo you with a killer combination of tart and sweet, creamy and crunchy. Beloved by all. Make the meringues up to a week in advance and feel them frozen.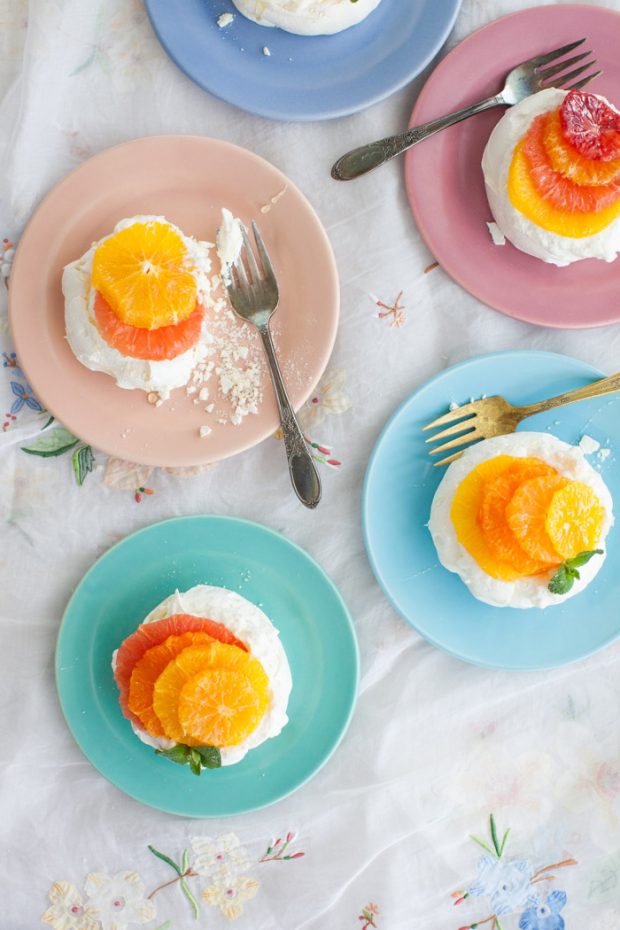 2. The Mingling Lunch (d0-ahead)
Easter can be a busy weekend for some, and plenty of advance kitchen prep is the only way to thrive the holiday. Components of these dishes can be prepared mostly in advance – the egg salad filling, the puff pastry squares, and the panna cotta jars – leaving you to relax and enjoy a glass of punch with your guests.
Beautiful spring produce like asparagus, strawberries and radishes shine in this menu. It won't weigh you down and every dish absolutely sings with flavour.
Spring Crudité with Preserved Lemon Guacamole ~ A recipe I developed for Food Network Canada, yet frequently return to for my own entertaining. A absolutely vibrant dish that typifies spring on a plate.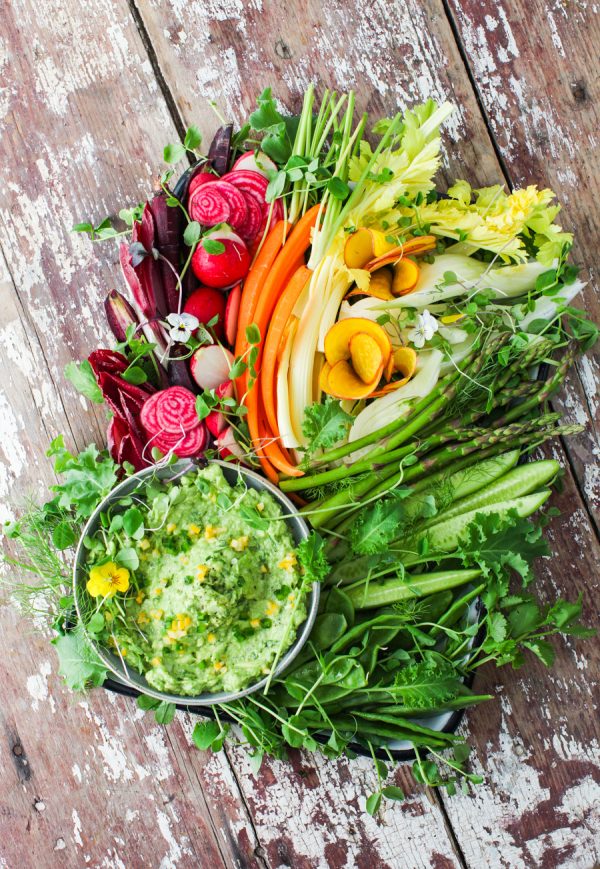 Pesto and Ricotta-filled Asparagus and Radish Tarts ~ Simple and elegant, these tarts are a reminder that winter will not last forever. Serve them on a light bed of salad or as they are; warm from the oven is best.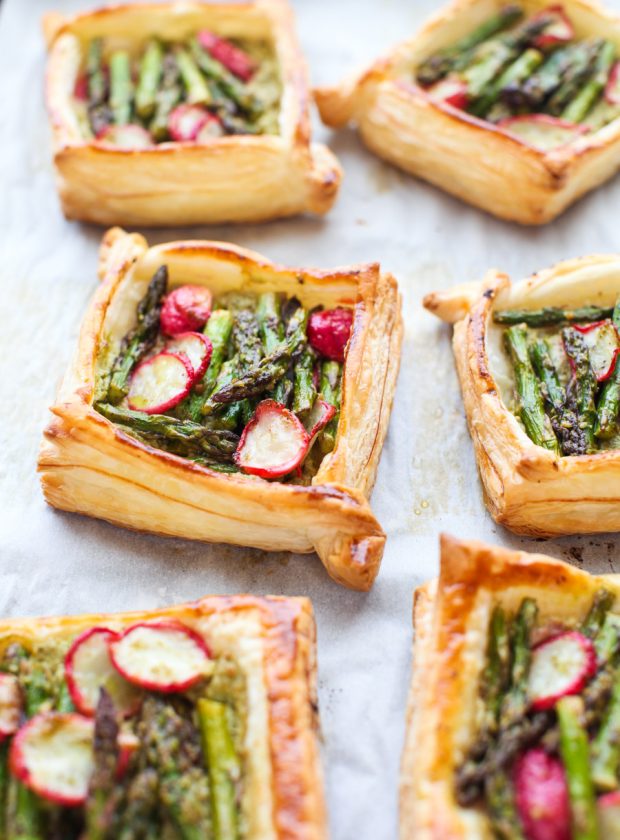 Herbed Avocado Egg Salad Tea Sandwiches ~ Creamy and crunchy, this egg salad is simple yet sophisticated. These sandwiches always disappear in a flash, so make a generous platter.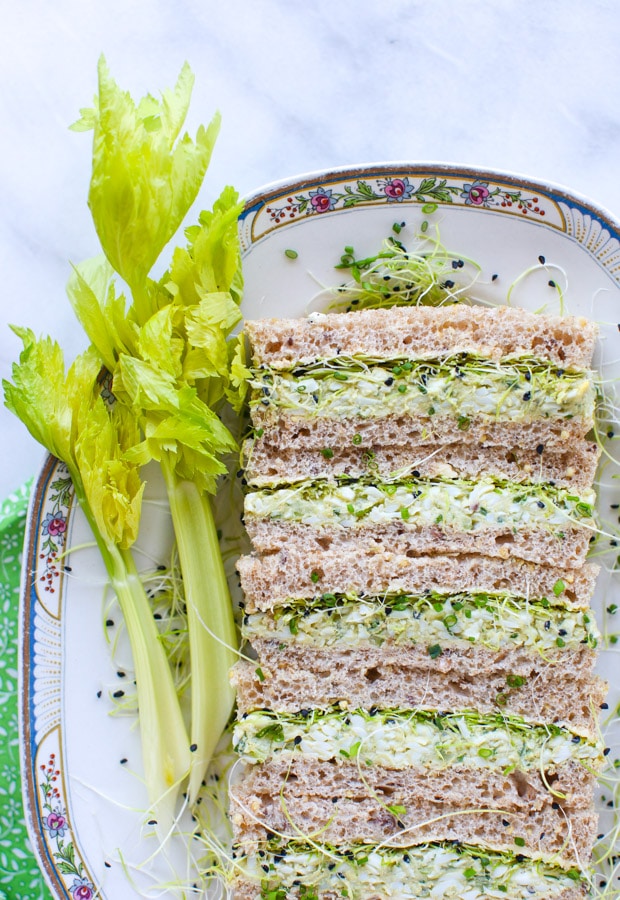 Sour Cream Panna Cotta with Strawberry Compote ~ Creamy, light-as-air-panna cotta is scrumptious on its own and even better when served with a punchy fruit compote.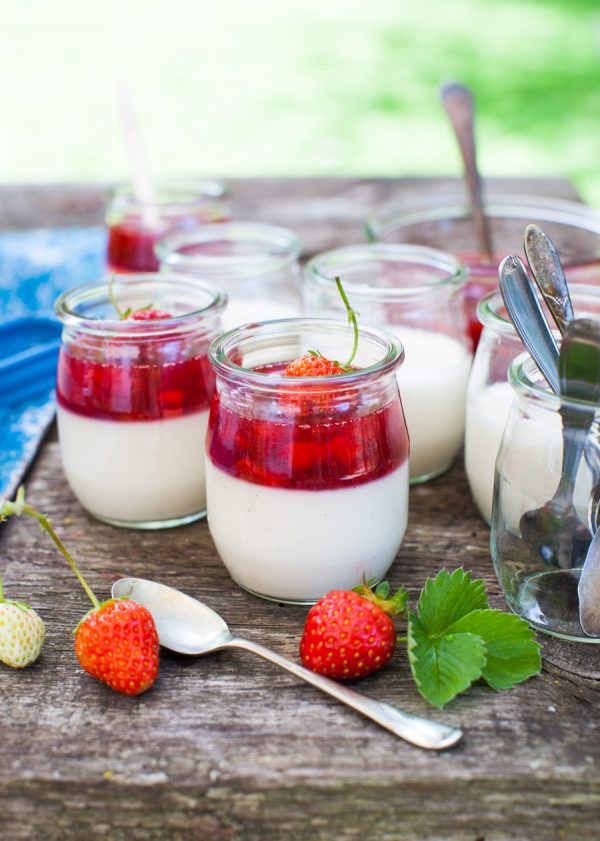 Panna cotta can also be made well in advance, which means it's an ideal party dessert. Prep the mini jars a few days ahead of your event and then spooned on the berry compote just before serving. No one can resist a tiny dessert and these panna cotta jars disappear fast.
Sit-down or cocktail-style, what is your Easter lunch entertaining plan?