It's October.
We're on the homestretch of a challenging year. For purely practical reasons, I though I'd share a few favourite recipes for a simple, smaller Thanksgiving.
I know that the upcoming holiday will be very different for most people. Many of us who usually travel and attend large family gatherings will be instead staying in our own province – and in our own home.
And yet, there is still much to be thankful for. My hope is that you will find joy in the little things this autumn. We're planning a few hikes, scenic drives to see the fall colours, and of course, plenty of homemade pie.
Turkey Talk
It's usually all about the turkey, is it not? I know so many of you stop by for my simple turkey tutorial. But for celebrating a smaller Thanksgiving, you may want to roast only the breast or a few juicy thighs.
In the recipes below I share a few solid options to roasting a whole turkey. And a few leftover ideas should you choose to go big anyway.
An Outdoor Celebration
This year you may want to take the celebration out of doors to allow everyone to properly distance. If it's warm enough where you live, consider one of the following alfresco gatherings:
Recipes for a simple, smaller Thanksgiving
Since the beginning of the pandemic, comfort food has been a theme in the Simple Bites kitchen.
There's a restorative pleasure to be found in eating a dish that we associate with love. And for many of us, a classic turkey dinner is the ultimate comfort food.
These are tried and true shortcuts to a traditional Thanksgiving dinner.
Squash-Roasted, Bacon-Wrapped Turkey Roulade with Cider Gravy ~
This incredible dish is a whole turkey breast that has been flattened and filled with a bacon, herb and cranberry stuffing. The roulade is wrapped with bacon to keep it moist and tucked into a half of a spaghetti squash.
The turkey and the squash roast up together in a time-saving 2-for-1 dish and a simple apple cider gravy tops it all off. It's a seasonal and scrumptious way to bring turkey to your table this Thanksgiving.
Sheet Pan Turkey Dinner ~ This dish has all the key elements of a holiday meal, roasted up together so the flavours marry, and then served up family style.
I can promise you the sheet pan turkey dinner meets all the criteria of a well-rounded Thanksgiving feast – but with far less work.
A classic roast chicken just may be the way to go for a smaller Thanksgiving dinner. You can still serve it with traditional sides like my best mashed potatoes and a homemade cranberry sauce.
Here are two of my favourite recipes:
Here's anther proposed solution: go ahead and purchase a fresh turkey and then make four or five recipes with it. Roast the breast and the legs separately, and make a huge soup with all the scraps.
Here's how: One Turkey, Four Meals
Roasted Cornish Hens with Blood Oranges and Sage – from a simple menu I created for a small Easter celebration a few years ago, but they would also be delicious for a fall feast.
Tender Cornish hens make for an elegant presentation on the dinner plate, plus they roast up much faster than a whole chicken. These ones are marinated in orange juice, garlic and fresh sage for a slightly sticky and utterly scrumptious glaze.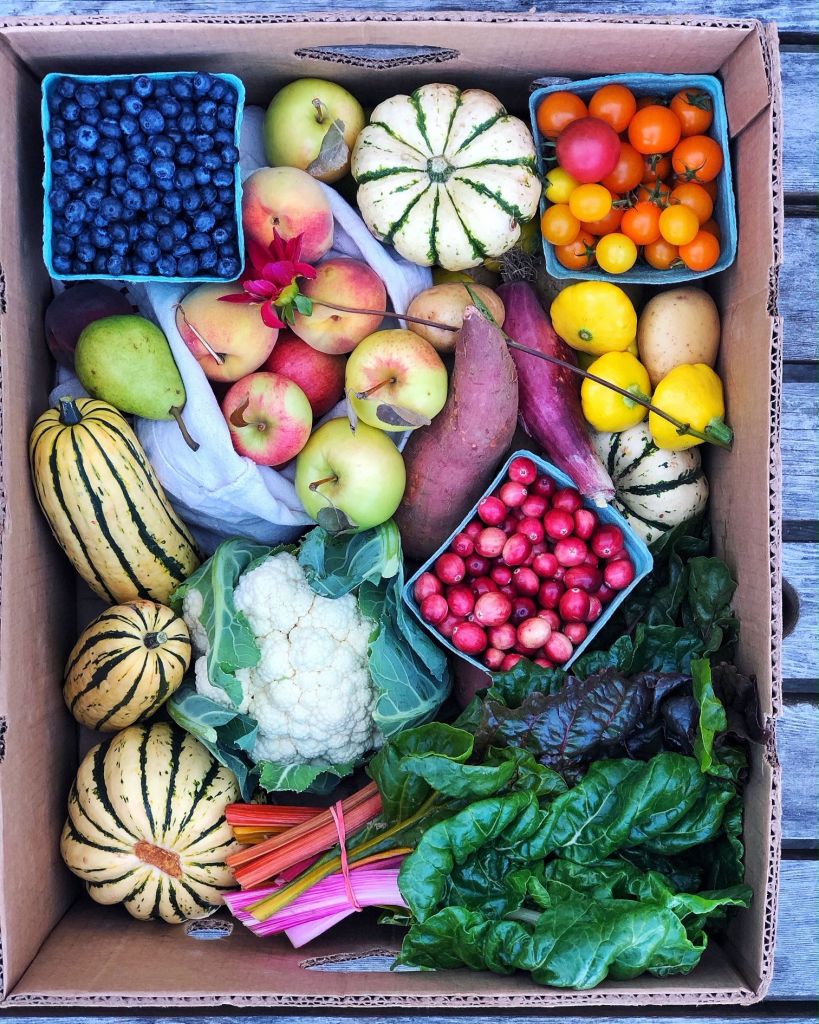 For a really simple game plan, keep things light with a fall soup or big salad. Get inspired by fall apples, winter squash — and leftover turkey– and make a huge salad bowl.
Pie: It Make Everything Better
Baking pie is my preferred personal therapy. Whatever route you decide to go for a smaller Thanksgiving gathering…there must be pie.
Here are our favourite recipes….although I already know our pick is going t be a classic Maple Spiced Pumpkin Pie.
For the Love of Pie: A recipe round-up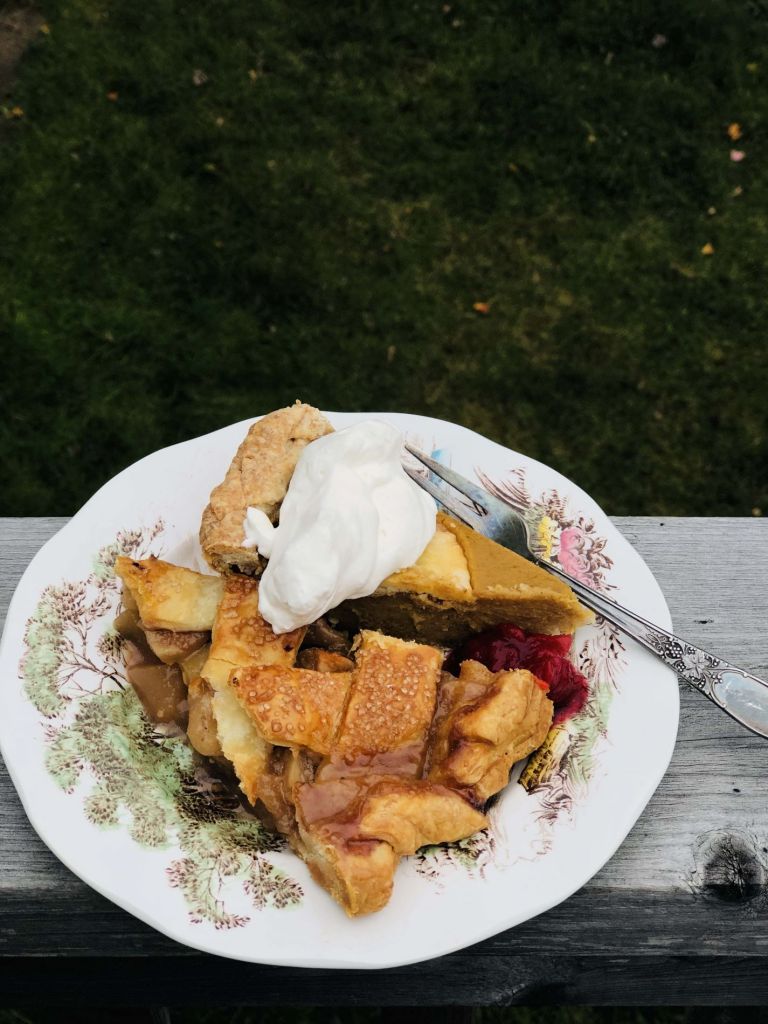 Happy Fall and Happy Canadian Thanksgiving, friends.
What is your plan for Thanksgiving this fall?