The subject of children's kitchen tasks came up quite a bit during my recent round of interviews for cookbook promo, which got me thinking.
Over the years (we've had five good ones here) I've never really shared a guide to kid's cooking skills by age. I've got children of my own in three distinct categories, so note-taking on this subject is easy. Noah, Mateo and Clara remind me daily of what they are capable of and are always surprising me with new accomplishments.
So this is the first post in a little blog series covering kitchen tasks for kids. We'll look at ages 3-5, ages 6-8 and ages 9-11. After that they will be off and away on their own! Or at least that is the plan.
It's important to remember that skills vary greatly at this age (and every age, really) so take this list with a grain of salt. Don't worry if your pre-schooler isn't making sandwiches or peeling eggs just yet.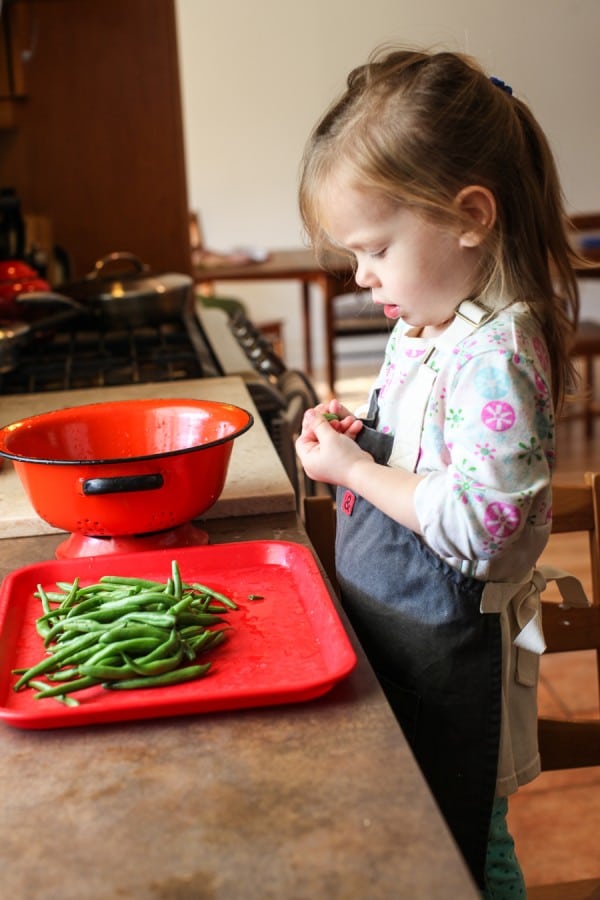 Kitchen Tasks for Kids Ages 3-5
Clara has recently turned three and is showing off a whole new category of skills. "Let me do it." "Don't help me." "I'm a big girl now." These are daily quotes from her, reminding me that she is not a baby anymore. We are definitely off and away in the kitchen, developing a healthy family food culture and learning a lifetime of skills.
Cooking and baking with kids three, four and five is an exciting adventures! You can't turn your back on them, for one thing. Review your kitchen safety, get set up with a roll of paper towels, and remember to be very patient. Ready, set, go!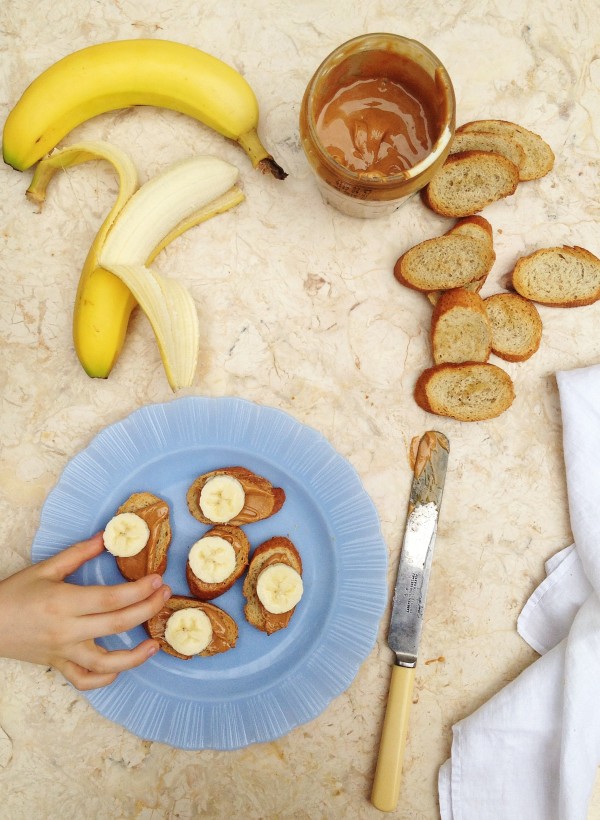 Breakfast
Lunch/Snacks
Dinner
Baking
Remember, they can set and clear the table now too. Happy cooking with kids, all!
Don't miss two more posts in this series!
Kitchen Tasks for Kids Ages 6 to 8
Kitchen Tasks for Kids Ages 9 to 11
Do your preschoolers help in the kitchen? What sort of tasks are they helping with?