A fun round up of simple recipes kids can make for upcoming Mother's Day.
Kids, dads, partners, if there's one calendar date when you should give mom a break from the kitchen, it's Mother's Day. And it's coming up in less than two weeks!
Since we're celebrating in lockdown…and restaurants are closed across much of the country, I suggest you make plans to tie on an apron and whip up something delicious.
For your ease, I've rounded up six simple recipes kids can make. They work for either brunch or lunch, and only require a few minutes of active time.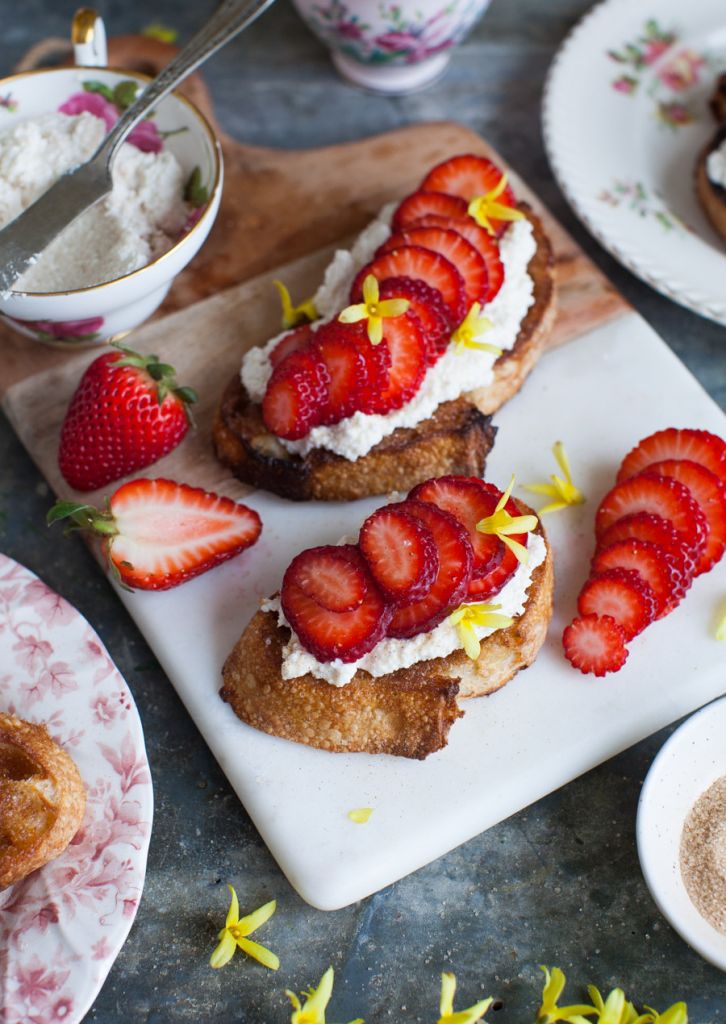 Simple Recipes Kids Can Make for Mom
The sentiment of a meal prepared by little hands is the most meaningful gift a mother could receive. I've kept this line-up nice and easy.
Speaking as a mom, we don't need our brunch or lunch to be overly fancy. Sure a breakfast taco feast or a dock picnic sounds amazing, but so does waking up to the smell of coffee and toasted sourdough.
If you can, round out the brunch tray with a bouquet of flowers, a handwritten card, and a cup of strong coffee or tea.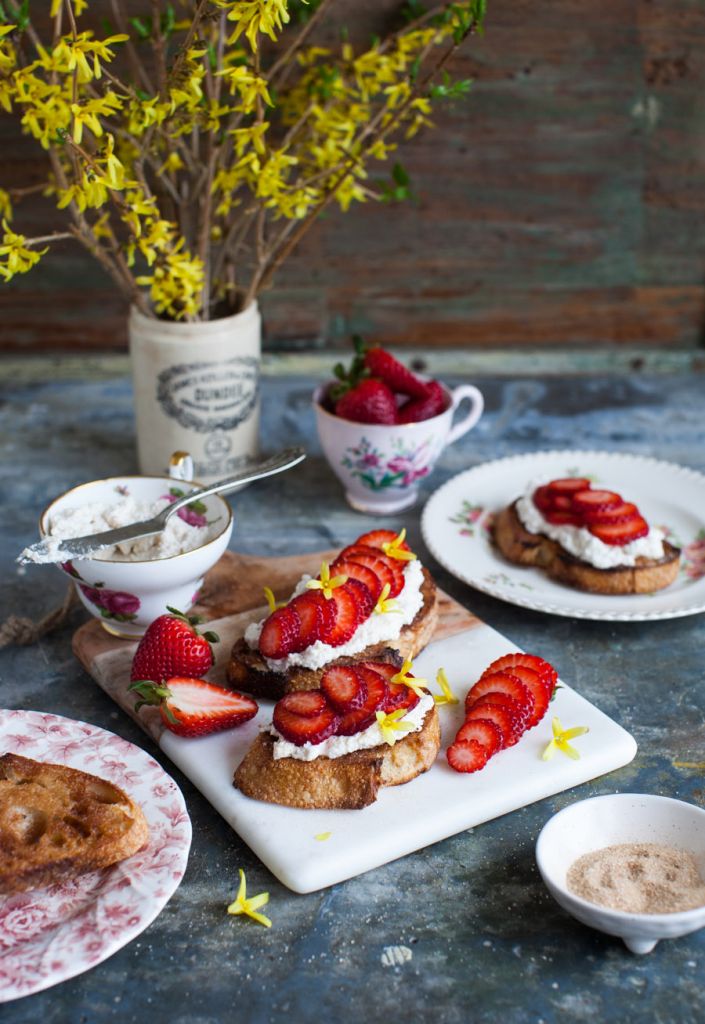 When I think of simple recipes kids can make, this toast comes to mind first. Serve it warm, with the ricotta on the side and a bowl of berries, or dressed it up, as pictured.
If you've got any edible spring flowers in the yard, add a few on top for decoration. I love violets, forsythia, wild roses or strawberry blooms.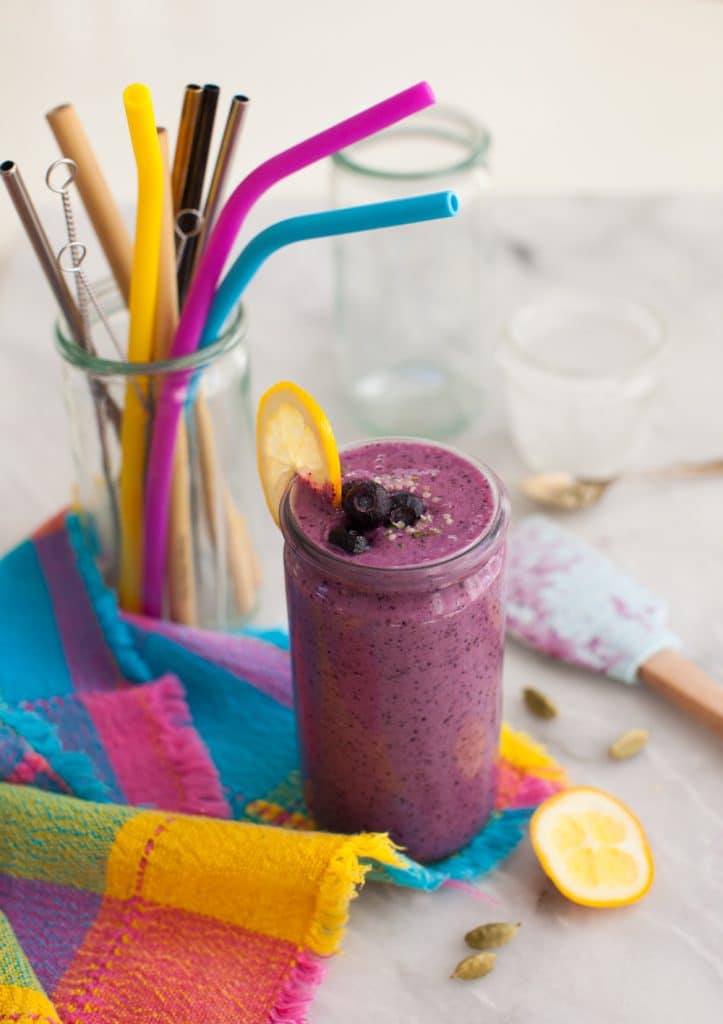 Tangy and refreshing, this vibrant Blueberry Lemonade Smoothie is a great way to start Mother's Day! It's super pretty, and full of antioxidants, too.
Look for wild blueberries when you shop. They are much sweeter than commercial and are best to balance out the lemon.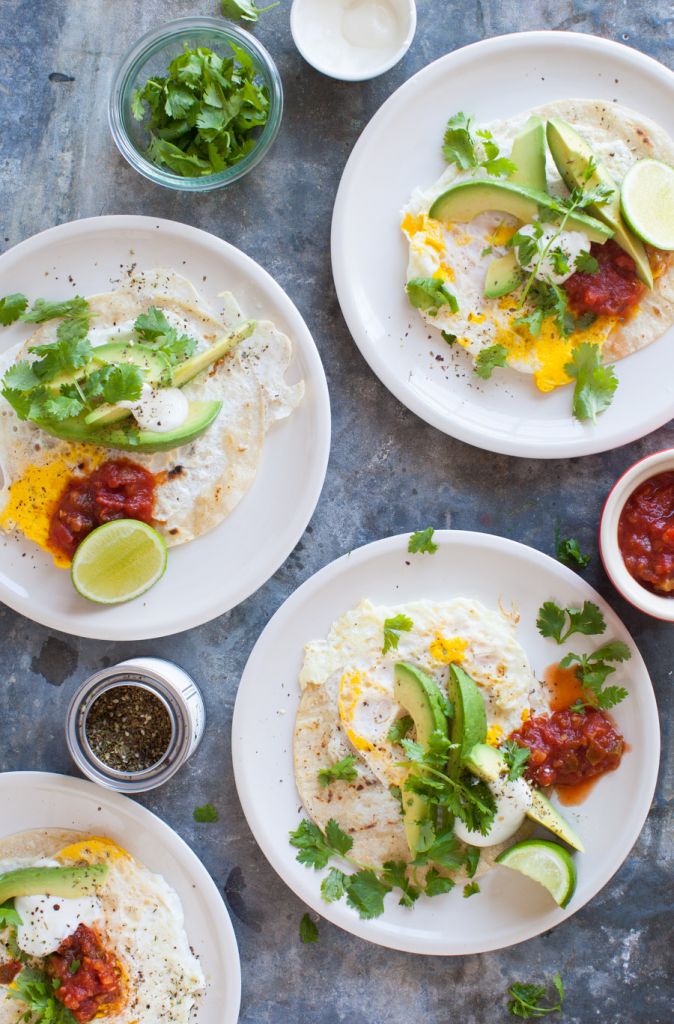 If mom prefers a savoury brunch (ask her!), then whip up these easy tostadas – another simple recipe kids can make alone.
You really only need three ingredients for this simple dish – oil, egg and a corn tortilla. However it is the toppings that make it special: pile it high with avocado and salsa, fresh cilantro and sour cream.
For a bigger meal, add on refried beans or black beans, grated cheese or thinly sliced radishes. Serve it with a Green Pina Colada Smoothie for a real feast.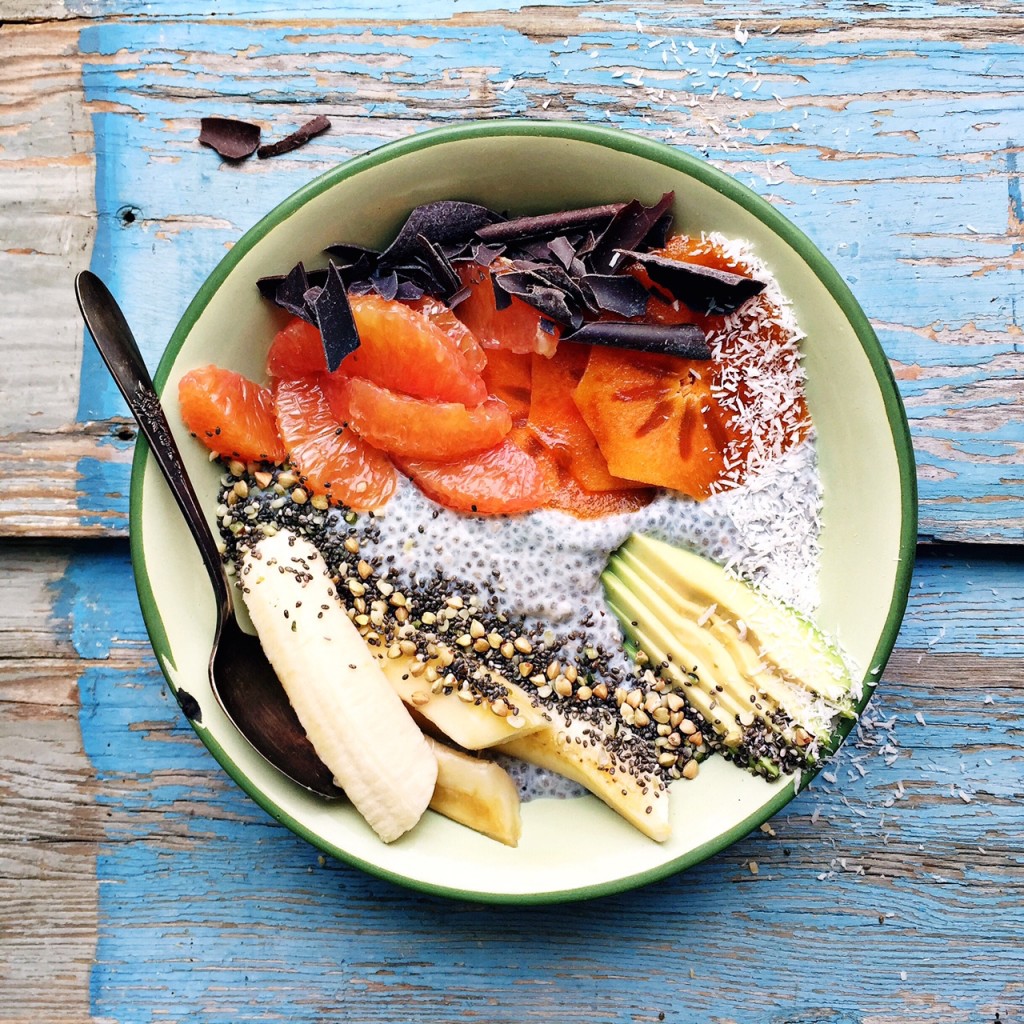 This power breakfast is as beautiful as it is energizing. It's fruit salad with a kick! Make the chia pudding the day before, then garnish with fresh fruit and serve. There's no cooking involved, so this is an ideal recipe to make with tiny helpers.
Go big with garnishes: fresh fruits and berries, toasted nuts and seeds, coconut chips, dark chocolate shavings, avocado or fruit compote. Or serve it in a pretty little jar like Kelly from Life Made Sweeter. Adorable!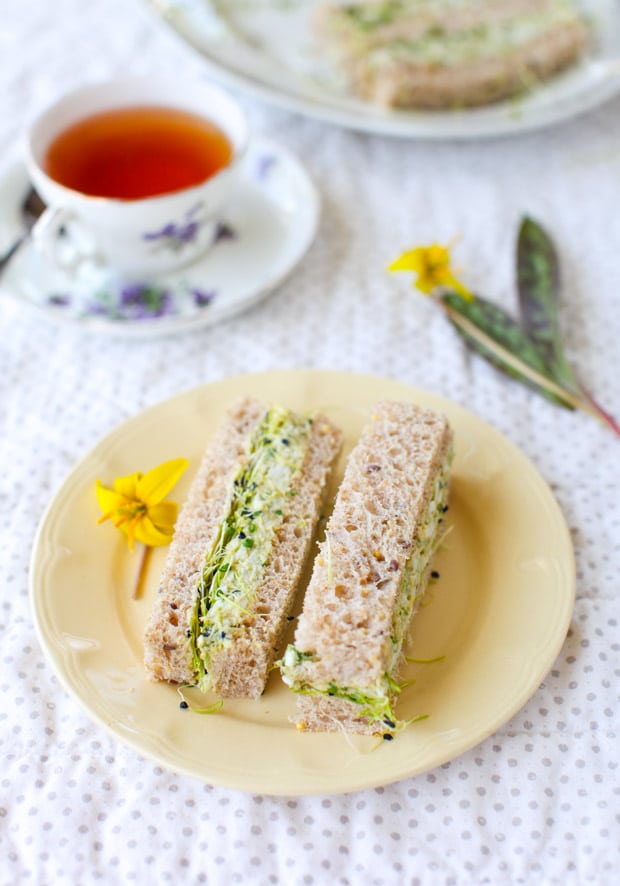 A well-balanced and delicious tea sandwich that is as elegant as it is nourishing. Cut it in 'fingers' as pictured, or serve it open face on slices of sourdough.
No matter the style of sandwich, I like to garnish it with fresh herbs, microgreens, edible flowers or alfalfa sprouts.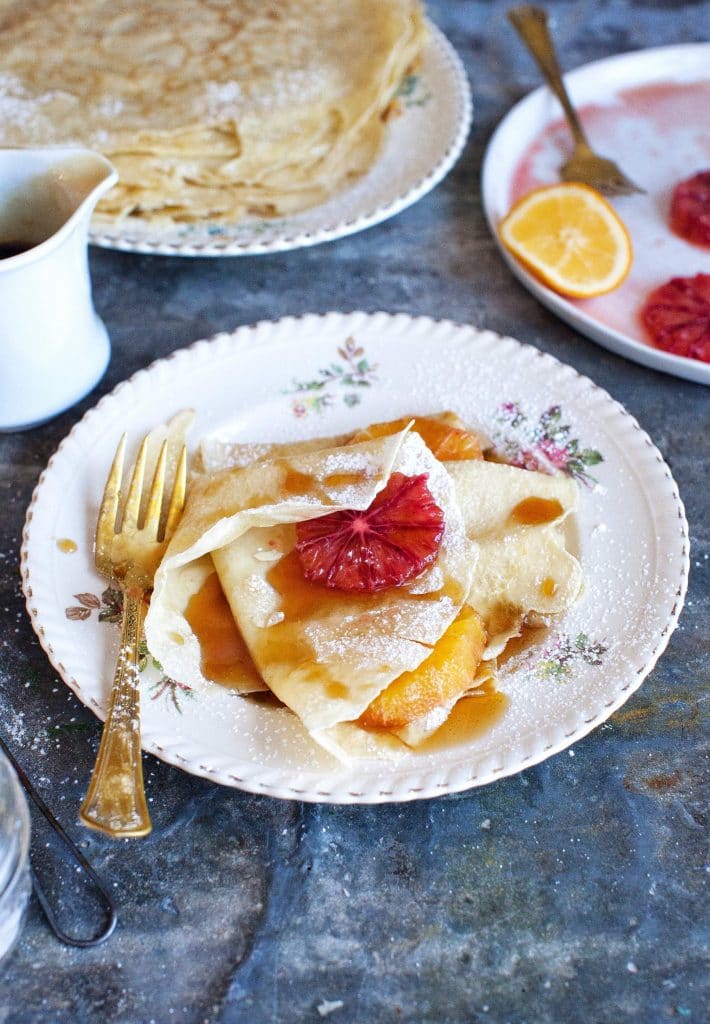 This brunch project is a little more time consuming, but it can be mostly prepare in advance. Check out my basic crepe tutorial and get frying!
Speaking of simple recipes kids can make, my children can make this crepe recipe singlehandedly, from cracking eggs to serving breakfast. Thanks to my helpful tips, you can too.
Crepes can keep for a day in the fridge or can be frozen for up to 2 weeks.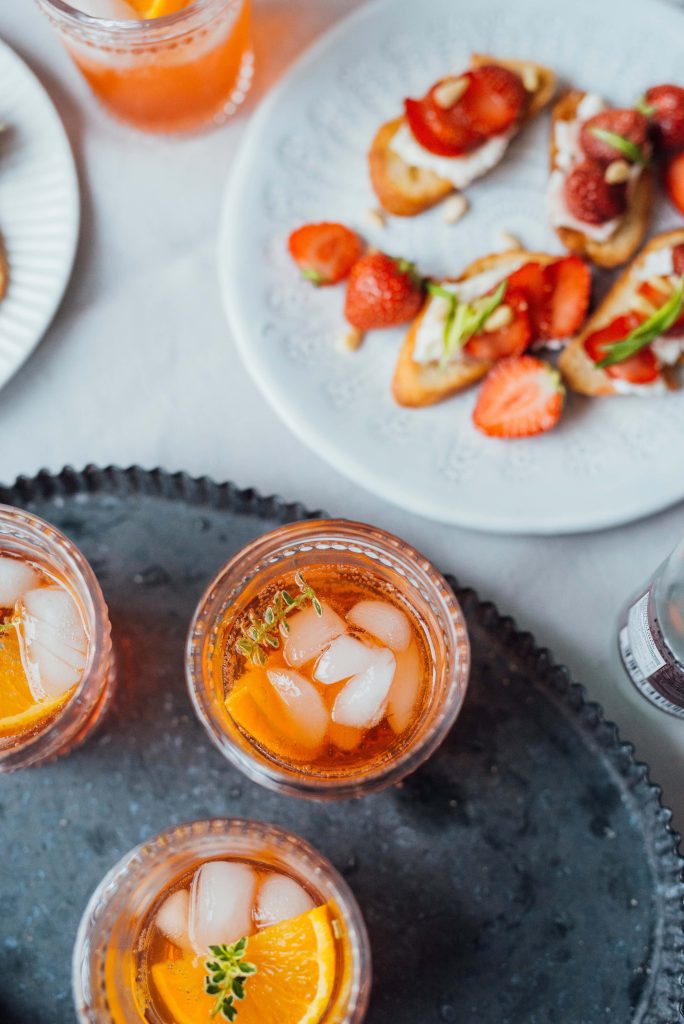 Mother's Day Dinner Ideas
Don't just coast after brunch is served! Serve up an afternoon spritz (pictured above) or gin & tonic, while you prep dinner. Then light some candles, set a pretty table, and cook or grill up a feast.
Dad's can cook!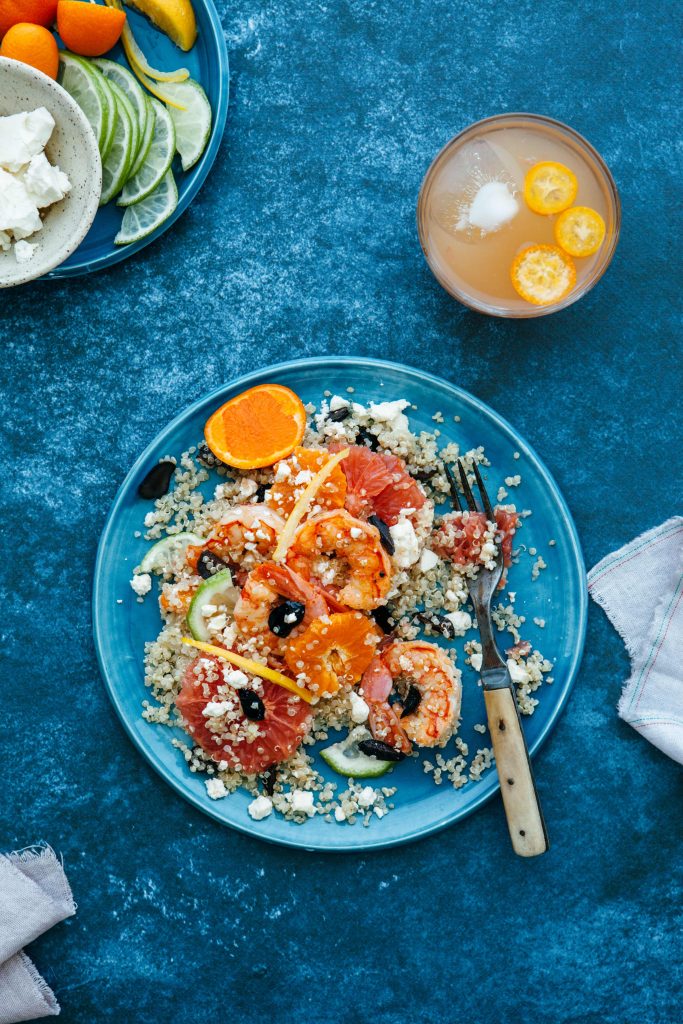 Simple recipe kids can make:
Don't leave things until the last minute! I suggest you plan a simple menu with the help of this post, then shop, prep and be ready to make Mother's Day super special for your loved one.