Today's post is filled with simple fall canning projects, and is intended as a nudge toward the canning pot.
My hope is to inspire you to stock one or two of your favourite preserves in the pantry. I'm also sharing my own efforts to date and goals for the next month or so.
If you don't have a game plan, the early fall months can easily pass you by with little or no canning accomplished, making for a scramble in late fall to put food up while it's still bountiful – and affordable – in the markets.
As I always say, start small and pace yourself. It's easy to take on too much, and canning really isn't a project that should be rushed.
Fall Canning as a Family
On a recent Saturday, we started our weekend at the farmer's market, loading our baskets with Nova Scotia peaches, wild berries and a heap of pickling cucumbers. This is a classic late-late-summer haul for us. Tomatoes and apples can wait a few weeks; for now we focus on the last of the stone fruit and berries.
Back home, I got the blueberry-plum butter simmering in the slow cooker and measured the honey for the peaches in syrup. The kids helped to load the dishwasher with various sizes of mason jars and I ran a hot cycle to sanitize them for canning. Then we gathered to work as a unit and get the job done.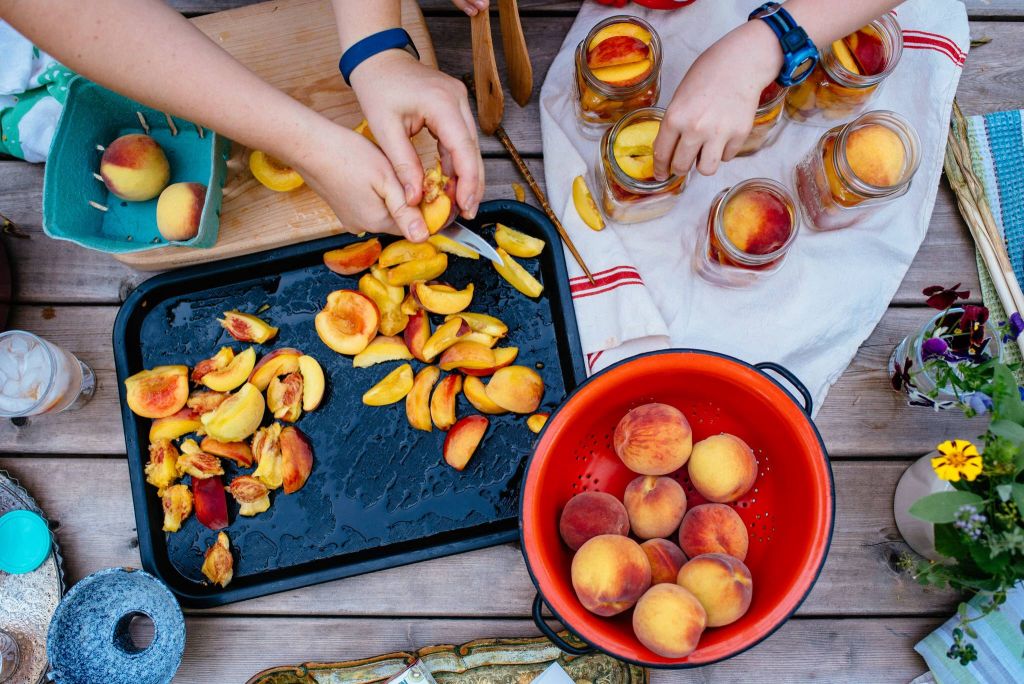 Of all the fruits and vegetables we could preserve, pickle and freeze, our family canning projects only include the children's top picks. Not only does this help to hold their attention, but they know that without their help, these favourites simply won't get put up in jars.
Here's what is currently on our shelves:
I've already start planning our next canning day, featuring another round of family favourites: sweet pepper salsa, spiced pear jam and whole tomatoes.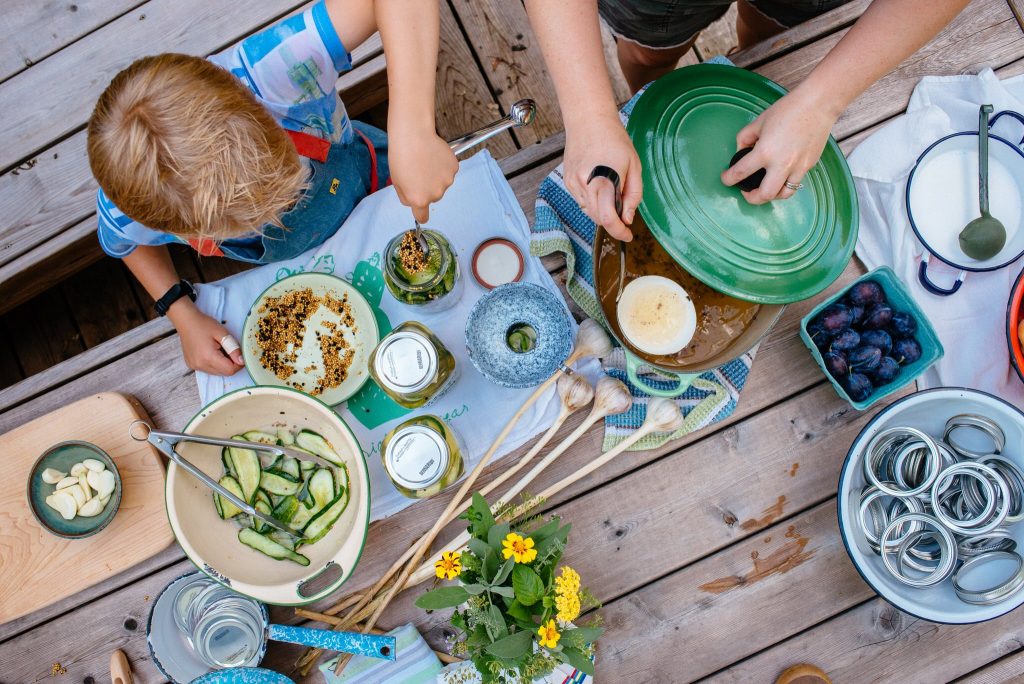 These pantry staples are also on our list for another canning day:
It's a good thing I have the best crew of helpers around.
Late Fall Canning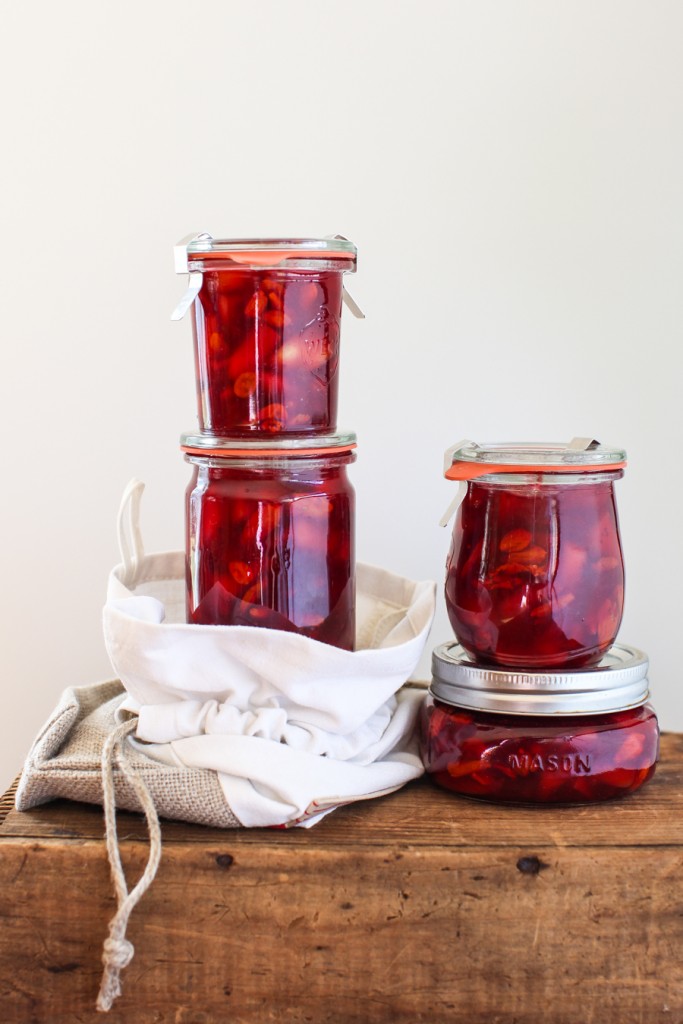 Later in the fall, I'll make another canning list, full of apples and quince, cranberries and pears. When the cold winds start wailing around the house, I'll warm up the kitchen with a batch of preserves, beginning with these seasonal favourites.
Canning Books and Resources
If you're just getting started with home canning, remember, we were all beginners at one point. Here are a few links and books to help you along the way.
Canning Cookbooks:
Both of my books have a Preserving 101 tutorial and a full chapter of home canning recipes, each one as beloved and familiar as an old friend.
Why I Can
Why can? I've learned that the experience of opening a jar of preserves in January is more than just practical – it's transporting. It is not merely personal preference — there's no commercially canned product that tastes as good as locally grown, harvested in season, homemade preserves.
It is so rewarding to choose your own produce, locally grown by a hard-working farmer and harvested at peak ripeness, and save the season through home canning.
You can be sure that the flavour of your preserves will mirror the quality and care that went into making them. Happy Canning!