Let's get right to the point: food waste is the single biggest problem in our current food system.
A recent study showed that we waste thirty percent of food we buy, essentially tossing out one bag of groceries for every four we bring home.
What exactly is going on? To echo the sentiment of Greta – How dare we?
World Food Day is coming up on October 16. With my kitchen experience, I feel like I can help tackle one part of the problem: food waste at home.
Why aim for a Zero-Waste Thanksgiving?
Thanksgiving is a time of feasting…and it often veers toward excess. In the US alone, 96% of American families gather for a Thanksgiving meal; in Canada the numbers are a little lower but we also consume a lot of turkey.
What better time to commit to a zero-waste meal and open up the discussion on food waste at home? The World Food Programme (WFP) predicts that by 2030 there will 66 tons of food waste per second.
Starting today, I'm partnering with the WFP and joining their #StoptheWaste campaign online. It's a pledge to waste less food in the month of October, as we lead up to World Food Day. So whether it be any given Sunday, or on Thanksgiving Monday (coming up soon here in Canada) I'll be careful about what I toss in the compost and garbage.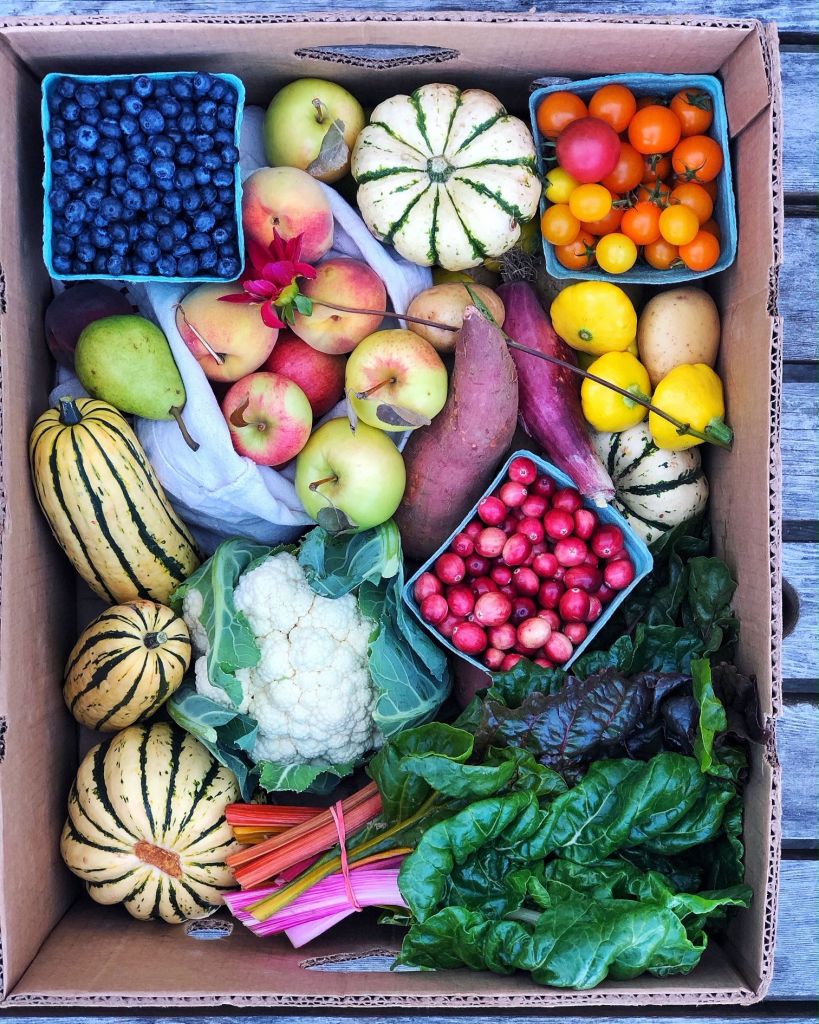 Make a Zero-Waste Thanksgiving Menu Plan
The first thing to think about when planning a Zero-Waste Thanksgiving is the menu. You've probably got a list of dishes written out, comprised of old favourites as well as new recipes to try out. Here are a few more things to think about as well:
Choose Zero-Waste. When planning side dishes, think of ingredients that produce little waste in the form of peels, seeds or stems. Small Pattipan squash, green beans, or Brussels sprouts.
Consider the Guest List. Plan to cook only as much as needed for your party of 6, 8, 12 or more.
Keep the Menu Modest. If you tend to go all out for this popular holiday, consider removing one dish from the menu.
Have a Plan for Leftovers. While you're writing up the menu, make a few notes for ways to use up leftovers. (Here's my favourite. I've also got a Pinterest board.
Remember to shop smart: buy local, supporting markets and farmers when possible, and bring your own reusable bags and containers for the ingredients.
A Sample Zero-Waste Thanksgiving Menu
Here's a sample Zero-Waste Thanksgiving menu with a few tips for cooking with scraps.
Additional Tips for a Zero-Waste Thanksgiving, Dish-by-Dish
Note that for many of the dishes below, you can use vegetables that look less than perfect. Embrace the movement towards "ugly" produce; it's just as tasty, but can be overlooked and often is left to spoil.
Soups – Seasonal soups can be a fantastic way to use up scraps in the vegetable drawer. Start with a homemade vegetable stock for maximum flavour then create a Butternut and Apple Soup with Leeks.
Sides – Reach for vegetables that can be eaten in their entirety. The skins of the Butternut, Acorn and Delicata squash ares delicious, as are the stems of broccoli, whole Brussels sprouts and cabbage hearts.
Potatoes – scrub new potatoes and prepare them, peels and all. Thinly slice both potatoes and sweet potatoes and layer them into a gratin.
Turkey – Err on the small side when choosing your bird. If you're just a few people, consider a stuffed turkey breast or a sheet pan turkey dinner instead of a whole turkey. Don't waste water and ingredients for a brine, but use my simple Butter Roasted Turkey method. Always save the carcass and simmer it for a Quick Turkey Noodle Soup.
Turkey Gravy — use the turkey neck and veggie scraps (onion skins, withered carrots, etc) from the kitchen to make a stock. Then turn it into gravy.
Stuffing – Not only is this side dish a great place to use up older bread, but add in your aromatic kitchen scraps such as fennel stalks, herb stems, leek greens and celery leaves.
Pies – Baking apple pies or pear crisps? Save those peels and cores and make this delicious Apple Core Syrup from the fantastic Cooking with Scraps. We've been enjoying ours on cornmeal pancakes and gingerbread waffles. Delish!
Join me and our friends at WFP to help #StoptheWaste! Together let's commit to do better.
It's your turn. How are you going to cut back on waste this month and moving forward?