Hosting a holiday brunch has never been so attractive for me now that my friends and I have small children. It's just a much more enjoyable get-together than having an evening party and trying to keep the little ones up late – or put them down early.
Instead, we socialize in the late morning while the children are rested and then in the afternoon, after the guests leave, our household naps! It is the holidays, after all. Later, we can have the evening to ourselves, or invite our friends who are not quite yet in the kids stage over for a simple cocktail hour.
Brunch can be as simple as brewing a pot of coffee, baking a batch of the best muffins ever and setting out a bowl of clementines. It should be fun and enjoyable to plan, which is why I've given some suggestions below for simple sample menus with plenty of do-ahead tips.
Savory
It's hard to get more festive than Toasted Pumpkin Challah with Cinnamon Walnut Butter. Both can be made several days in advance, in fact, I've got a loaf of challah in my freezer right now.
If you're more the quick bread type, these Basic Cream Scones are soft and fluffy, while traditional Scottish Oat Scones provide a heftier, more filling breakfast fare.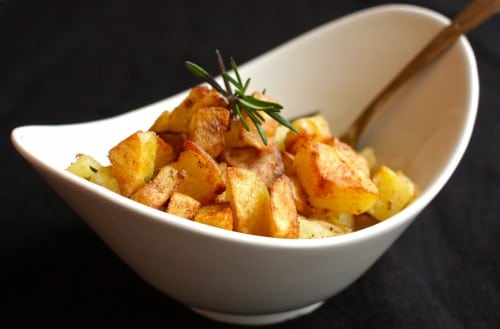 If these Rosemary Hash Browns couldn't be made weeks in advance and frozen, I probably wouldn't go through the trouble of serving potatoes with brunch. But they do freeze fine and reheat beautifully in a 450 degree oven. Make a double batch; they're highly addicting.

Citrus Salad with Honey & Mint showcases the best of the season's selection of grapefruit, tangerines and clementines. Top with fresh pomegranate arils to add some festive color.
Apple, Bacon and Cheddar Frittata beats cooking eggs to order, boring scrambled eggs or finicky souffle. This brunch specialty comes together so simply, even my kids can make it.
Cook the bacon and grate the cheese in advance to save time and feel free to toss in chopped fresh herbs for a fragrant touch.
Sweet
My kids are such pancake aficionados, that if our brunch is fewer than eight people, pancakes are at the top of the menu. Our favorites include:
Of course, what is a pancake party without a homemade syrup or two, right? Here are five simple recipes for natural pancake syrup.
If I'm expecting a crowd and don't want to flip pancakes all morning, this Overnight Baked Pumpkin French Toast is totally my back-up plan. If you haven't tried it yet, what are you waiting for?! It bakes up crispy on the outside and fluffy on the inside, and serves up in slices just like pan-fried French Toast.
If you're not a fan of pumpkin, there's also an apple-spice variation that is equally as tasty.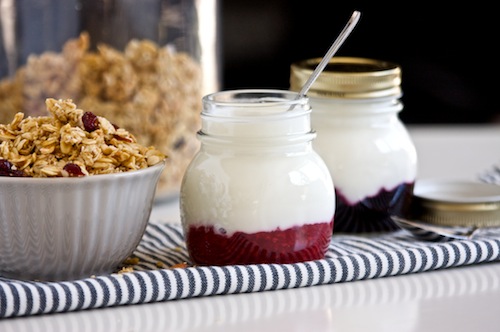 Fruit-Bottom Yogurt  just has to be served because I love yogurt for breakfast and serving it up in adorable jars is right up my ally. This year I'm making a batch of Pear Cranberry Compote to go on the bottom of the jars.
Maple Vanilla Roasted Pear Parfaits are another way to showcase fruit in your menu, and the warm pecan topping provides a decadent touch. Alternately, Maple Pecan Baked Apples are fun and seasonal.
Holiday Beverages
There will be a line-up to get to the coffee – that's a given – but perhaps you could entice your guests with one of these decidedly festive drinks.
Classic Eggnog – with variations for cooked and non-alcoholic versions.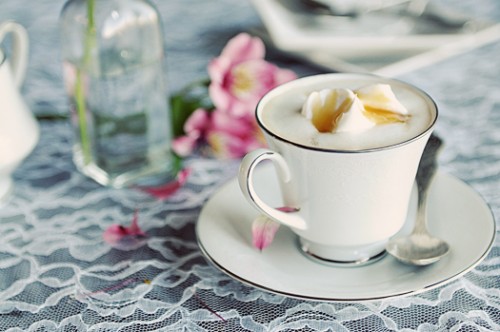 Flavored Toffee Caramel Dessert Coffee
More Brunch Planning Tips & Ideas:
Savory or Sweet? What is your ideal brunch fare?