Around this time every year, I start to rummage through my disheveled Tupperware drawer in preparation for school lunches.
Yep, lazy summer snacking on the back patio is giving way to bagged lunches every weekday.
I attempt to match square sandwich containers with their respective lids, locate all the water bottles and take a sniff into each thermos to see if they're still safe to carry soups.
After that comes an assessment of lunch boxes, a refresher of my daughter's school regulations, and a chat with her on menu preferences. It's important to listen, always. But I didn't know that in the beginning.
I've learned a lot along the way. Today's post is school lunch tips for beginners – or anyone who is looking for new inspiration.
10 School Lunch tips for beginners
Let's face it, with picky palates, school politics and allergies galore, packing a wholesome, tasty lunch isn't exactly straightforward. Whether you pack a meal for your work day or the kid's school lunch, you're probably always looking for ways to change things up.
So how does one undertake the empty lunch box quandary with motivation? When you're facing selective eaters or decision fatigue, feeling inspired each time you approach an empty lunchbox can become quite challenging. Here are a few school lunch tips that work well for me.
Love your Leftovers
As the saying goes, pLanning ahead saves you time in the end, and this is particularly true for leftovers. Preparing a slightly larger meal at dinner time yields 1-2 lunches for the next day. Last night's lasagne leftovers fill in nicely for a hot school lunch.
Invest in a good thermos that little hands can easily open and send your child a 'main meal' once or twice a week. A good quality, BPA–free stainless steel thermos will see you through the school year and beyond.
TIP: Run hot water in the thermos before filling it with hot food and your child's lunch will stay hot for longer.
Photo via Weelicious Lunches cookbook
Wrap It UP
Have you ever noticed that kids will eat nearly anything if it's presented in wrap form? Try any combination of sliced chicken breast, black beans, hummus, cold cuts, chopped vegetables, and cheese.
Tip: Get the kids involved and let them choose their fillings. It's more fun! Try this Apricot Basil Chicken Salad to start.
Breakfast Encore
If your kids are as crazy about breakfast foods as mine are, you'll understand that they don't mind an encore come lunchtime.
Send scones, boiled eggs, bacon strips, mini muffins, fresh fruit, and yogurt granola parfaits and watch the lunch box come back clean.
This Ham and Egg Breakfast Sandwich is freezer-friendly, so you can assemble a big batch and reheat as needed.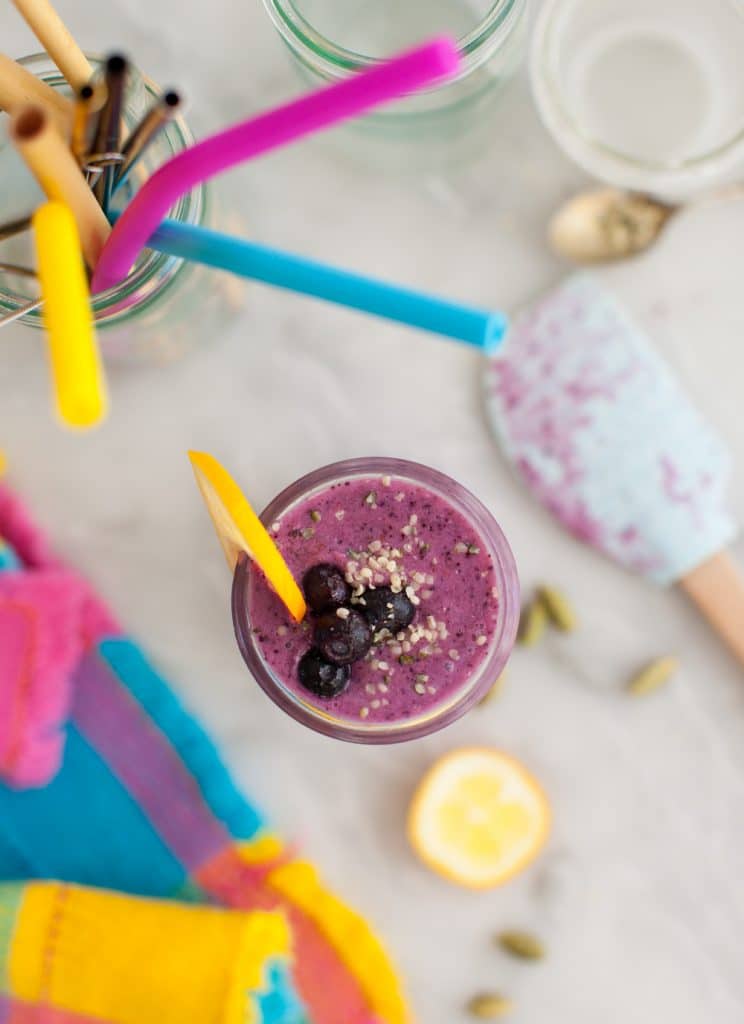 Blend and Send
We're still a huge smoothie household and my Clara thinks it's such a treat to bring a smoothie to school.
I'm a fan of my Blueberry Lemonade Smoothie, my teen loves the Green Pina Colada with extra mango, and Clara whips up her own creations!
I keep them cold in an insulated water bottle and always pack a reusable straw.
Let the Children Lead
I've had my children (now teens) get involved with making their lunches right from the beginning. Not only does it teach them to manage time and be self-sufficient, but they have the opportunity to personalize their midday meals.
Keep Lunchbox Treats Nutritious
In the winter months, my kids take the lead on their homemade lunchbox treats. This is the benefit of starting them young! They all have their favourite bars or power bites, and we keep them in the freezer, only pulling out a few at a time.
This post contains a round-up of all my nutritious and portable snacks that are easy to make with kids.
>> DIY Power Bites, Granola Bars and other healthy snacks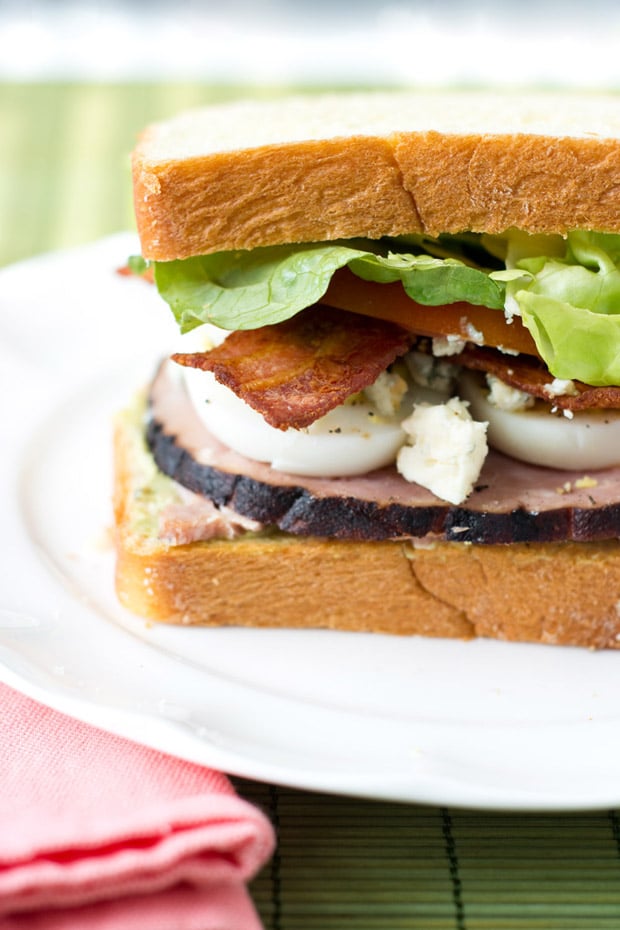 Serve a Sandwich
Sandwiches still rock – Herbed Avocado Egg Salad is still my favourite go-to for weekday lunches.
One of the best tips for keeping sandwiches healthy is to choose the best possible bread you can. In our home, I prefer kids to have whole-wheat or whole grain bread with no sugar added.
Tip: If I know lunch contains a hearty sandwich, I won't serve carbs for breakfast. I'll make a smoothie, do-ahead oatmeal or eggs.
Lunchbox Gear Matters
You can have the best foods for lunches, but if it's not packaged properly, whats the point? Fruit will bruise, meals get cold and soup will spill unless you've got the right gear.
I've been packing school lunches for a decade and I've shared my tried and true gear guide for the zero waste lunchbox.
Read the post > Tried 'n True Gear for the Zero Waste Lunchbox
Bake Sandwich Bread
Kids not excited for sandwiches? Baking your own bread is enough to transform the hum-drum school lunch staple into a craveable meal. This recipe for Whole Wheat Sandwich Bread is great for beginners.
I also recommend an occasional batch of Chocolate Sunflower Seed Butter to go with your fresh bread; I suspect that sandwich could help improve any Monday blues!
Gluten Free Goals
I know plenty of families who have to work around gluten sensitivities everyday. These Tuna Cheddar Lunchbox Bites are delicious, served warm or cold. Squash and parmesan mini quiche are also fantastic, as are my frittatas.
Packing lunches may not be the most glamorous job in the house, but it is your opportunity to impact your child's day in a positive way – every day. I encourage you to think outside the box – literally – and have fun!
If you have any school lunch tips that really work for you or your family, please share with us in the comments below.