When I announced to my boys that they would be making their own lunches over the summer, they responded with an enthusiastic "Yaaaaaay!", followed by an unconvincing "Awwwww". Since cooking is technically work, they didn't want to come across as overly excited, but I knew that they were jazzed.
It's all part of my master plan to keep them busy and out of trouble. I'd given it some thought and realized that lunch was the best meal for them to take over. I'm not awake enough to supervise breakfast prep first thing in the morning (kids don't sleep in, remember?) and by dinner time they are fading from a day in the sun. No, it had to be lunch.
My children tend to eat a big lunch, then pick at their dinners; I've grown used to it. I stuffed their lunch kits with a well-rounded mid-day meal all school-year long and my 6-year-old never failed to return his completely empty. So, we're putting some attention into lunches this summer, but still keeping things simple enough for them to execute under my supervision.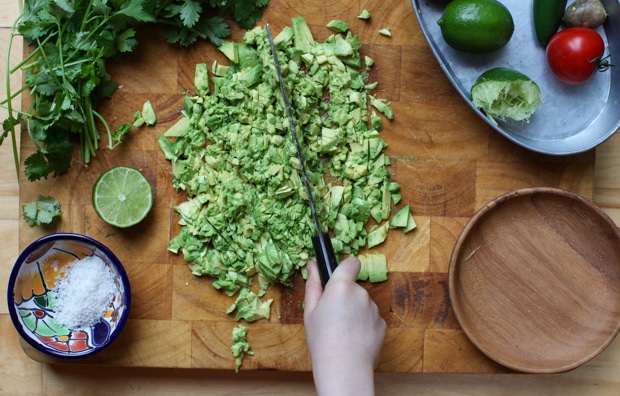 Simple Summer Lunch Ideas for Kids
We're going to harvest produce from our garden as much as possible, visit local farm stands, and collect our own eggs to ensure meals stay light and fresh – when we're not running out the door with a peanut butter sandwich, that is. Our plans for a home cooked lunch aren't set in stone, merely something to aspire to when we're kicking around the homestead.
Are the boys completely on their own for lunch? Of course not. I'm going to see that we have brown rice cooked for rice bowls, cooked beans for quesedillas and burritos, and plenty of cut veggies, hard boiled eggs, and items like that stashed in the fridge. They already know where to find whole wheat and corn tortillas, bagels and sandwich bread in our freezer.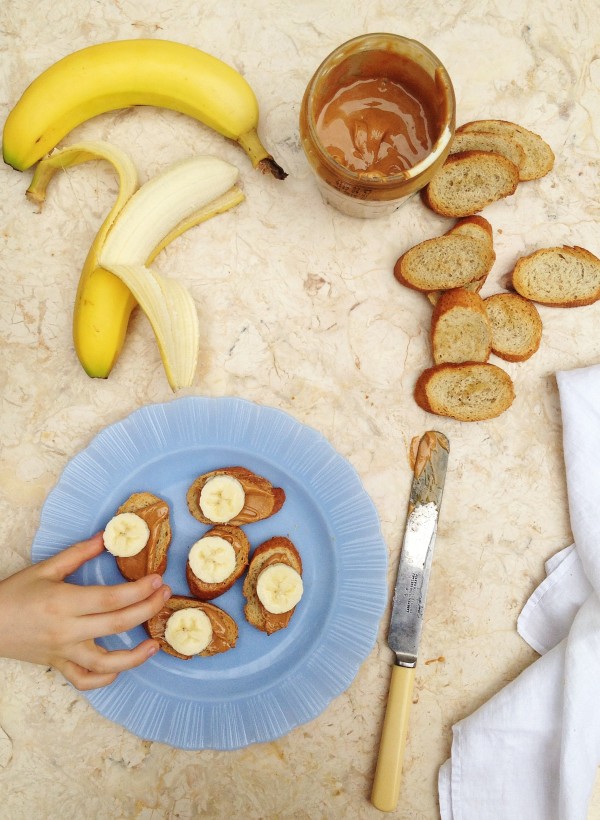 Here's a quick guide to the recipes below:
FF = Freezer Friendly
GF = Gluten Free
NC = No Cook
P = Portable/Picnic
R = Rainy Day
V = Vegetarian
Cold Recipes
Pea-camole with tortilla chips (V, GF, P)
Garden Vegetable Pasta Salad (P, V)




Simple Chicken Tacos with Mild Guacamole (my recipe on Jamie Oliver)
Cottage Cheese & Granola Parfaits (P, NC, V, GF)
Spring Pea & Romaine Salad with Feta, Cucumber and Radish (P, GF, V, NC)




Smoothies – Blueberry Buzz and Spinach Mango (NC, V, P)
Homemade Crackers and cheese, cut veggies and other snackables (V, P, R)
Teddy Bear Toast :: Weelicious (V)
Sandwich Skewers :: My Fussy Eater (P, NC)




Quick Asian Noodle Salad (V, P)
Banana Dog Bites :: Catherine McCord for Yahoo Shine (NC, V, P)
Honey Lime Chia Seed Fruit Salad :: Food for My Family (NC, V, P)
Creamy Balsamic Chicken Pasta Salad :: Stetted (P)




Hot Recipes

Harvest Corn Chowder (V, R)
Homemade Chicken Nuggets – Make a big batch and freeze for quick reheats. (FF, P)
Pesto Yogurt Chicken Kebabs :: Garnish with Lemon (P)




Simple Chicken Noodle Soup (my recipe on Jamie Oliver) (R)
Simple French Lentil Soup (R, FF)
Roasted Vegetable Quinoa Bowls, Peanut Sauce :: Cook Like A Champion (V, R, GF)




Fluffy Banana Oat Pancakes (V, FF)
Noah's Easy Peasy Pancakes (V, FF)
French Toast, Kids Edition :: Kitchen Explorers (V)




Tuna Cheddar Lunchbox Bites (FF, P, GF)
Pappardelle Pasta With Leeks and Corn :: Hello, Wonderful (FF, V)




Squash & Parmesan Mini Quiche (R, V, FF, P)
Zucchini Pizza Boats :: In Sonnet's Kitchen (V, GF)
Speedy Tex-Mex Breakfast Muffins :: A Spicy Perspective (P)




Homemade Egg McMuffins :: Kitchen Simplicity  (P)
Ricotta Scrambled Egg and Asparagus Tacos :: A Couple Cooks (V, GF)
Crustless Bacon, Spinach, and Mushroom Quiche :: Table for Two (GF, FF, R)
5 Minute Homemade Mac and Cheese :: Picky Palate (FF, V)




Sandwiches & Wraps

Cobb Salad Sandwich (NC, P)
Croque Monsieur (R)
Tomato, Tzatziki and Radish Sandwiches (NC, P, V)




Tuna Salad Wraps :: Stetted (NC, P)
Pepperoni Mozzarella Grilled Cheese :: Family Fresh Cooking (P, R)
Turkey and Hummus Mediterranean Panini :: Picky Palate (R)
Quick Guacamole Hack Grilled Cheese Sandwich :: Hello, Wonderful (R, V)
What is your go-to easy summer lunch?