I'm starting off the week with a big batch of home cooked pinto beans. Later I'll add them to soups or chili, stuff them into toasted campfire burritos, or fold them into a soft egg scramble for a breakfast tortilla wrap. And that is just the beginning of the bean goodness.
If you usually tend to open a can of beans, I want to walk you really quickly through how I cook mine from dried. I think once you try it, you'll be converted.
Not only is it more affordable (especially if you buy organic canned beans), but you can control the amount of added salt and, well, like most homemade versions of pantry staples, the taste is far superior to anything that comes in a can.
A simple guide to cooking dried beans
It really comes down to covering beans in water and simmering them until they are tender, that's it. But here are a few pointers.
To soak or not to soak
You don't have to soak your beans in advance, however, a 6-8 hour presoak does lessen the cooking time, if you're the organized type.
A  quick presoak which also works well, is to put them in cold water; bring them gently to a boil and then with the saucepan off the heat, allow them to sit in the water for 1 to 2 hours. Then drain off the water, add fresh cool water to cover by one inch and begin cooking.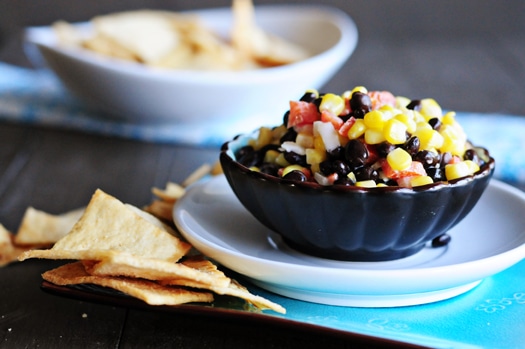 Cooked to perfection
Place the beans in a large, thick-bottomed pan and add enough cool water to cover them by an inch. Add any flavour enhancers (see below) if using, and bring to a boil. TIP: DO NOT salt the water, as this can cause the beans to toughen.
Skim off any scum that comes to the surface, and lower the heat to a simmer. Continue to cook uncovered until the beans are tender and add more water when needed to keep the beans covered.
When cooking beans, always keep them at a simmer. Boiling can cause the cooking liquid to evaporate too quickly, as well as cause the beans to break apart and the skins to separate.
Cooking times and yields
Cooking times will very with quality, amount and freshness of the beans; it can take from 1-2 hours. I say beans are done when they can be easily mashed between two fingers or with a fork.
As a general rule, 1 cup dried beans will yield 3 cups cooked. I tend to cook in bigger batches, say 3 cups of dried beans, and freeze the extras in 2-cup portions.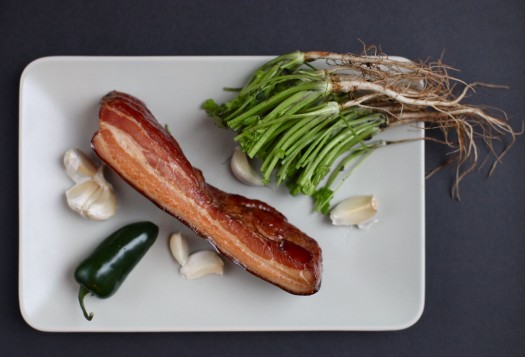 The flavour enhancers
By adding certain aromatics to your beans while they cook, you can significantly boost their flavour and get a head start on a tasty bean broth.
Bacon, bacon, bacon. If you're not aiming to cook vegetarian, try adding a rasher or 1-inch cube off of your slab bacon for a lovely smoky flavour. Garlic is great too, as are a few slices of jalapeno.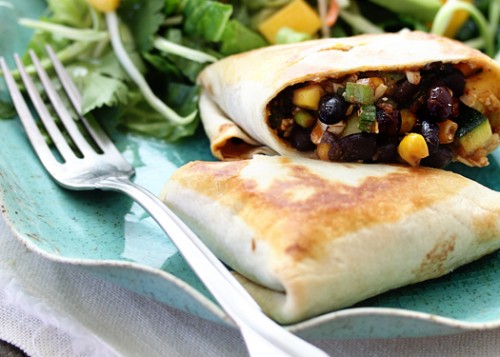 If the beans are intended for a Mexican-style dish, I'll add a bundle of well-washed cilantro stems, tied with kitchen twine. The mild flavour it brings is unsurpassed.
A pinch or two of fresh ground cumin is especially good with black beans; bay leaf, rosemary or thyme can all go in too.
Get creative and have fun cooking beans!
Do you cook beans or legumes from scratch?