Each spring, spinach is the first package of seeds I scatter over the earth in our backyard garden. It's a hearty seedling and easy to grow, and brings a welcome touch of green to our menu after a long winter.
Spinach precedes asparagus, artichokes and most other spring produce, which means we're adding it to everything in May. Fortunately spinach is very versatile, as this post demonstrates.
As a rule, if you are enjoying your spinach raw (salads and smoothies) choose baby spinach, which will be tender and slightly sweeter. If you're cooking the spinach, choose mature, larger-leaf spinach and remove the stems before cooking. Once picked, spinach does spoil quite quickly, so keep this post handy for when you need to add a little green (and iron) to you diet.
From breakfast to dinner, here are ten ways to enjoy more spring spinach.
Start the day with a dose of Vitamin A and C in this simple smoothie featuring spinach, mango, pineapple juice and coconut milk. Delicious! Rest assured there is no strange aftertaste from the spinach (my kids would be the first to protest).
My kids still think that all crepes are green. This is our go-to crepe recipe, and hugely popular with everyone in the family. I love that they have loads of spinach and look like something Popeye would devour.
When local asparagus and strawberries from the u-pick down the road are both in season, I prepare this salad several times a week. With a slice of grilled chicken on the top and a garnish of crumbled feta or chevre, it becomes a well-rounded meal, and a memorable one at that.
And if you don't have time to grill your strawberries, here a quick salad with similar flavours: Spinach and Strawberry Salad with Feta & Pine Nuts
Spring doesn't necessarily mean warm weather. I've been craving soup all this week and this green delight is first on the menu.
This soup isn't the prettiest but it is rich and delicious. The flavors are a little earthy, yet light and vibrant. It's simple to make and honours the first produce of the season.
Here's a hearty and gluten free side dish that also incorporated lots of vegetables. It works for spring or fall. Leftover are delicious when topped with a fried egg and served up for lunch.
This salad boasts an array of textures and flavours as enticing as anyone could wish for for a simple weeknight dinner. Bright flavours like feta and olives, bold colours from avocado and beets, and plenty of crunch from pin nuts make up the craveable spring dish. Young spinach and salmon are such a great pairing; let this be a reminder to match them on your plate more often.
Spinach pairs extremely well with cheese and pasta – and tomatoes, too. This Baked Lasagna Casserole features them all. It's loaded with ricotta, ground turkey and is an absolute crowd-pleaser.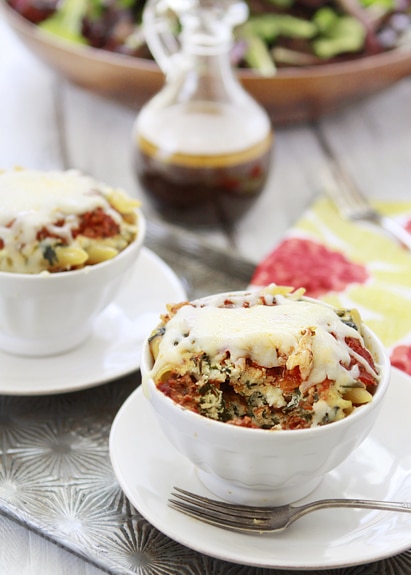 Here's a soup that is hearty enough for dinner, and if our May weather doesn't warm up, it will be dinner soon. The spinach is added right at the end, so it stays bright green and retains the maximum amount of vitamins.
Last but not least, these Spinach Ricotta Shells have been a family favourite for years. This is one of the easiest recipe on the blog and definitely worth bringing back around every spring when spinach is at its peak.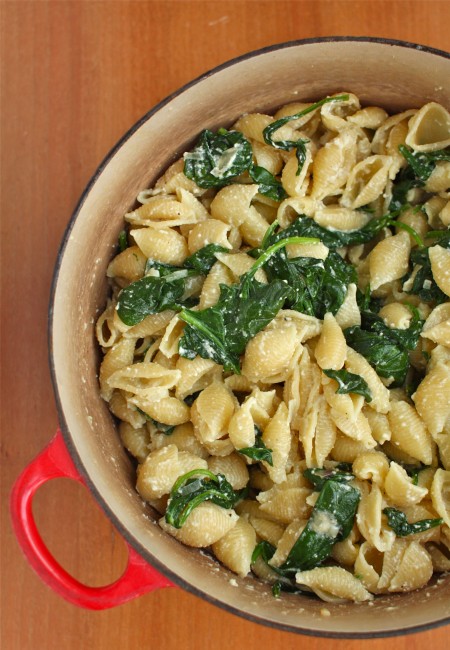 How do you like to prepare spring spinach?