From cobbler to Caprese, this recipe round-up is full of inspiration for cooking and baking with peaches.
Local peaches have arrived, and they are worthy of a spot on the table for breakfast, lunch and dinner. Nova Scotia's stone fruits are slightly smaller than those in Niagara or the Okanagan (I've picked peaches in all three regions) but they are incredibly sweet, and in my opinion, unparalleled.
Just like the berries that arrive a month before them, stone fruits deserve their own kitchen celebration. Sure, they are delicious enjoyed fresh in hand, juices dripping, but cooking and baking with peaches really brings out their flavour.
In this post, I'm sharing my finest inspiration for cooking and baking with peaches. From cobbler to Caprese, these August recipes truly highlight the beautiful peach.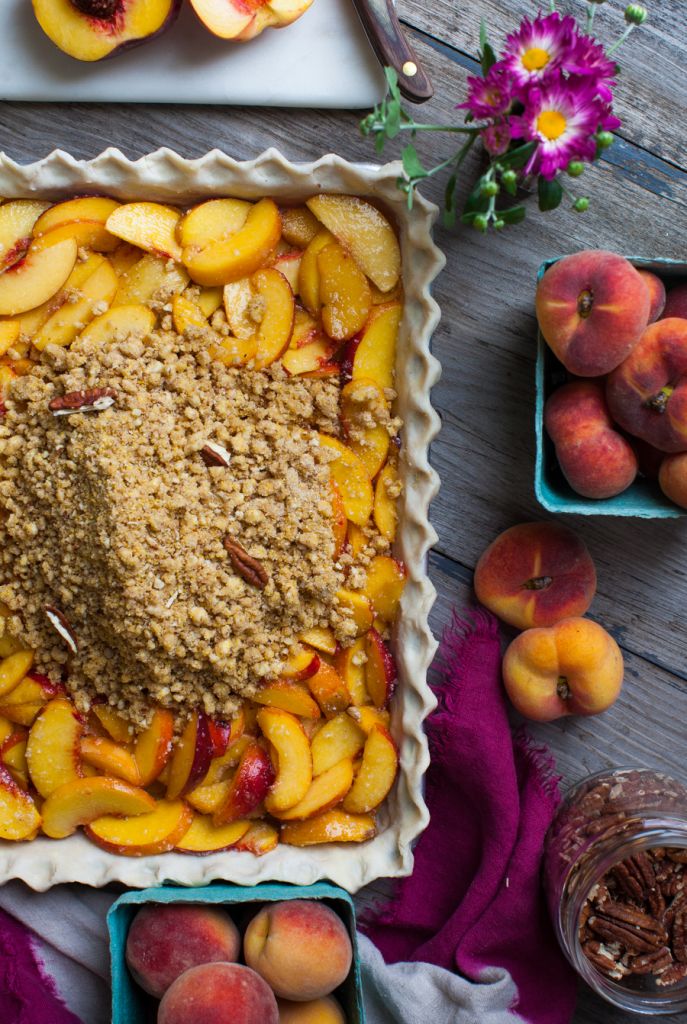 Inspiration for Cooking and Baking with Peaches
Breakfast
I don't have any specific breakfast recipes in this line-up, but I do adore peaches to start the day. Here are three favourites recipes that I adapt when stone fruits are in season.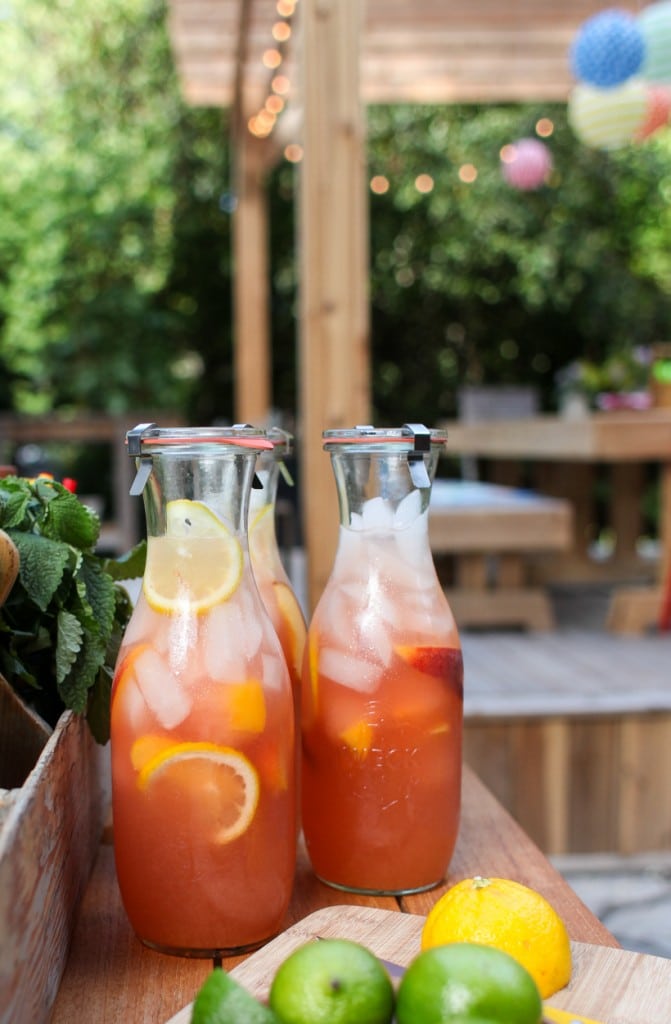 Honey-Sweetened Peach Lemonade
In this pretty coral-coloured lemonade, a honey simple syrup is infused with sweet local peaches, and then paired with tart lemon zest and juice.
Fruity and light, thirst-quenching and utterly delicious, this vibrant drink is the perfect finish to summer.
Get the recipe > Honey-Sweetened Peach Lemonade
Tomato and Peach Caprese
Yes, peaches in a salad! This dish has been served both as an accompaniment to my Cider Ribs, and also the main event, on a hot August evening. It's also a picnic favourite and a brunch staple. I think you catch my drift: a tomato and peach salad is always a good idea.
Get the Recipe > Fresh Tomato + Peach Caprese salad with Wild Blueberries & Thyme
Bonus Salad: Grilled Fruit Salad with Lime Zest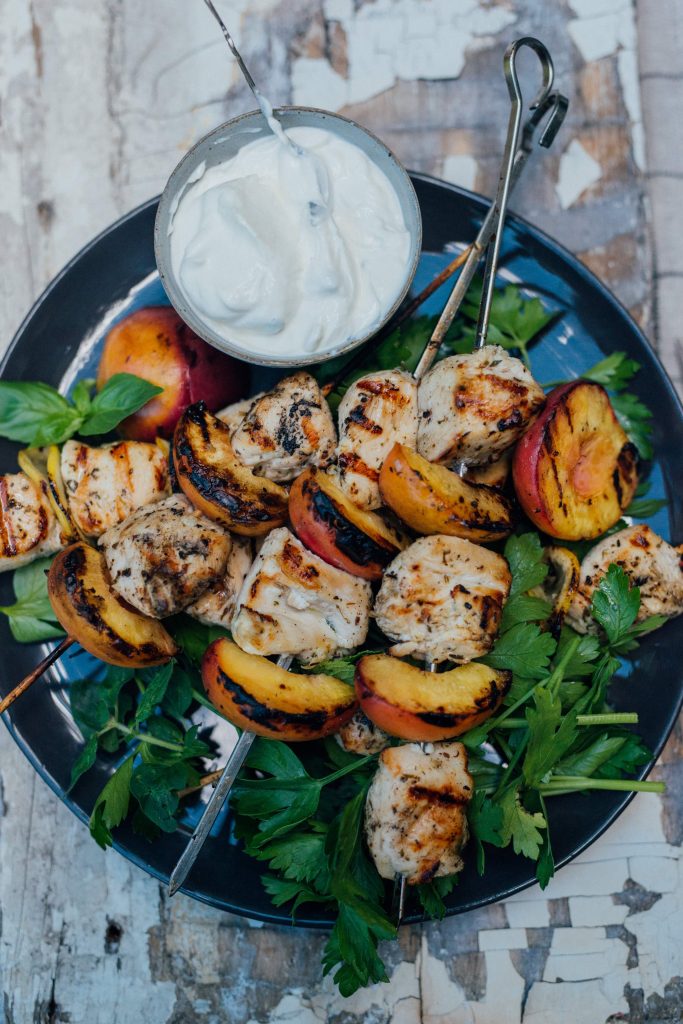 Grilled Peach and Chicken Kebabs
Here's a simple, summer dinner that can feed a crowd and can be prepped in advance. It's this sort of effortless cooking that I love so much about summer.
Two ingredients, chicken and peaches, together with a simple marinade, are transformed on a grill into a beautiful dish that's worthy of your weekend table. Serve them with my Quinoa Power Bowl Base or just a simple green salad.
Get the Recipe > Grilled Peach and Chicken Kebabs
Blueberry Peach Cobbler
Quite possibly the most exquisite summer recipe! Blueberries and peaches marry in a jammy fruit compote, and it's all topped off with a fluffy vanilla biscuit. Vanilla ice cream is optional but recommended.
This cobbler is seasonal August eating at its best. PS. Try blackberries and nectarines for an equally magnificent dessert.
Get the Recipe > Farmer's Market Blueberry Peach Cobbler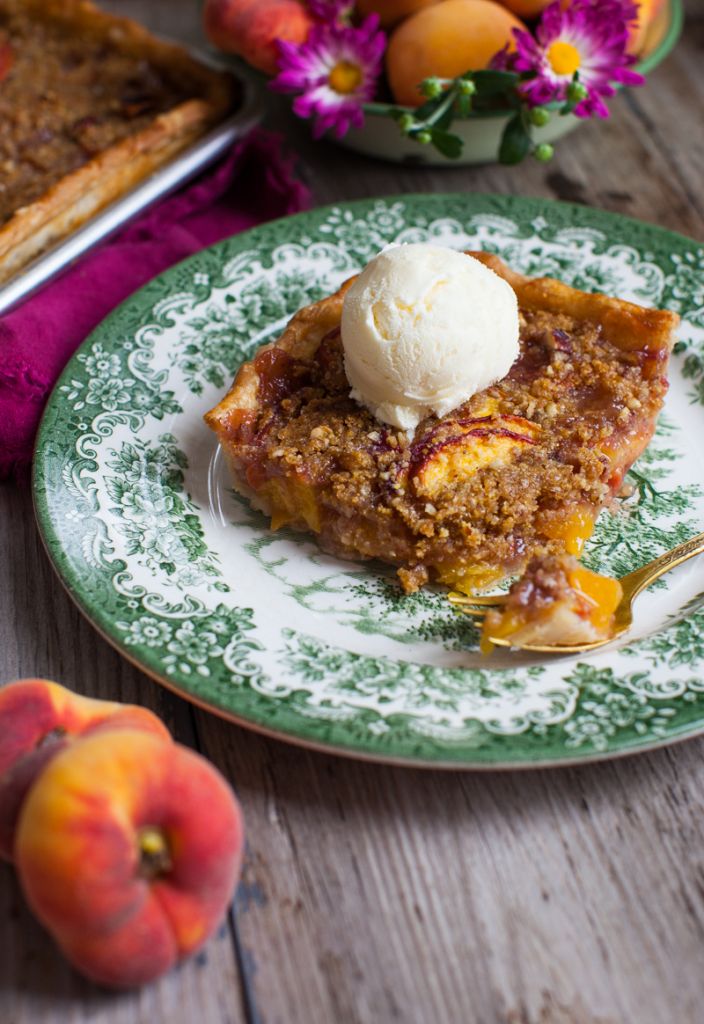 Peach Slab Pie
Pie aficionados take note: I spent several summers developing the perfect slab pie to feed a crowd. Light brown sugar and a splash of bourbon goes into the fruit filling and a cinnamon-spiced pecan crumb tops the whole thing off.
This rustic pie is seasonal dessert that goes a long way. I've included do-ahead directions for the crust and the crumb which helps to simplify the process.
Get the Recipe > Peach Slab Pie with Cornmeal Pecan Streusel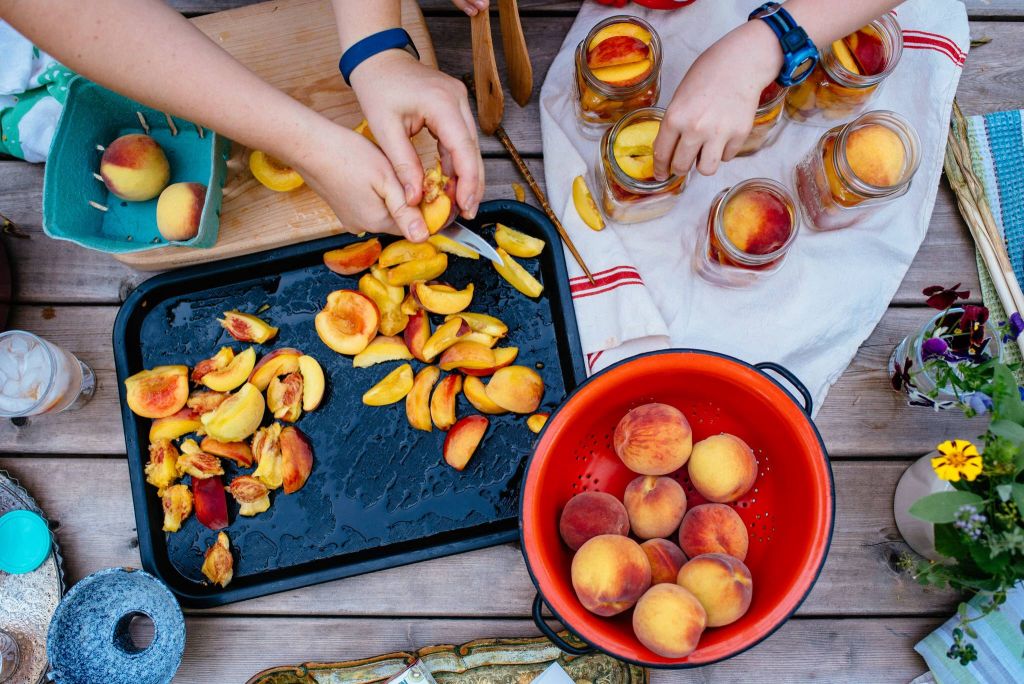 Canned Peaches and Stone Fruits
Every summer the kids and I preserve peaches in a honey syrup for winter. It's one of their favourite canned goods that we make all year.
Get the Recipe > Canning Stone Fruits 101
Oven Dried Peaches
We're got a road trip coming up, so you better believe I've been drying some peaches for a healthy snack. These tart and chewy bites are highly addicting!
This is a completely hassle-free method to preserving. I can't call them 'dehydrated' because they still have a little juice left in the center – which is how I like them.
Get the Recipe > Oven Dried Peaches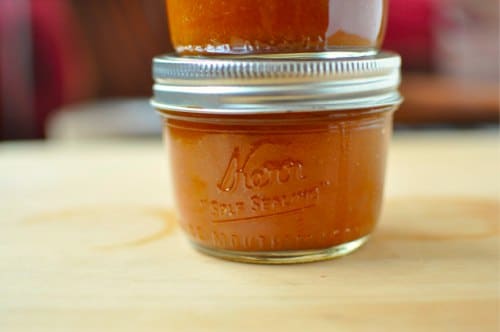 Peach Barbecue Sauce
Last on the list is a decadent barbecue sauce, perfect for glazing cedar-plank salmon, ribs, chicken or pork.
In August, my favourite version of barbecue sauce is one that's made with peaches instead of the more traditional tomatoes. Because peaches are naturally denser, the sauce cooks faster and the finished texture is thicker and pleasantly fruity.
Get the Recipe > Small-Batch Peach Barbecue Sauce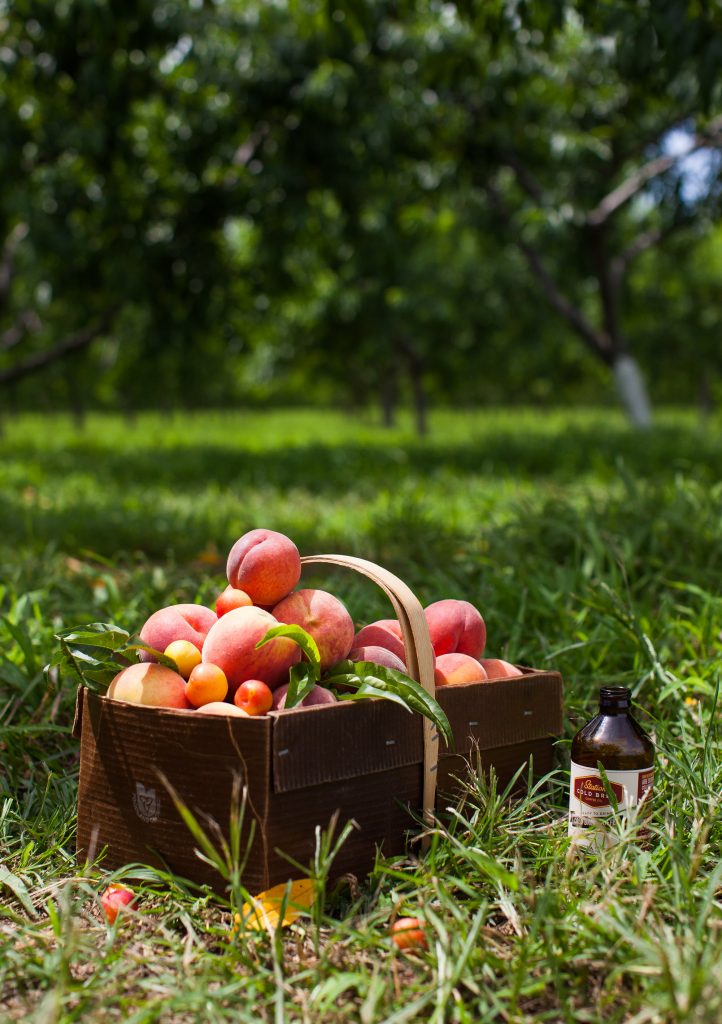 I'm always on the lookout for new recipe to make with peaches. Coming up on my list try soon is this gorgeous Stone Fruit Ricotta Flatbread from friends at Flourist. Crispy crust, melted cheese and grilled peaches? Sounds incredible.
Share your must-make peach and stone fruit recipe in the comments!