If you're looking for inspiration for vegetarian dinners for the winter months, you'll love this recipe round-up of simple and nourishing meatless main dishes.
Happy New Year!
There's been a subtle shift in the Simple Bites kitchen. I always make gradual changes to our diet after the holidays and find that's a more realistic approach to healthy eating.
The cookie cutters are put away and the hand-cranked pasta machine hauled out. After all, we love our carbs in January, and fresh noodles are a fun way to get kids in the kitchen.
We've eaten up all the holiday treats and I've re-stocked the pantry with the whole food essentials. The slow cooker is out and I'm revisiting our favourite winter recipes.
There's a focus on vegetables, particularly meatless mains for winter family dinner. That's where today's recipe round-up of vegetarian dinners comes in handy.
Letting Seasonal Vegetables Inspire Us
I LOVE colour, especially on my plate. But how do we keep our diet vibrant (and consequently, nourishing) until spring? Winter fruits and vegetables provide all the inspiration we need for vegetarian dinners.
I try to stay stocked at all times with onions, potatoes, carrots and winter squash. Parsnips and leeks rotate in frequently, as does cabbage and kale.
Beets are another constant, essential for our favourite snack cake and snack dip. For fruits, apples and pears are absolutely prime local produce, so I ensure I have them in ample supply.
This is a January farmer's market haul in Nova Scotia; it's full of colour and flavour. From dapper pears to ruby beets, adorable squash and trusty leeks – they never fail take my breath away.
Onward to the recipes for vegetarian dinners!
10 Vegetarian Dinners for Winter Months
This fast and flavourful pasta uses a can of cannellini beans from the pantry to round out the dish. It's a satisfying bowl of comfort food; a perfect vegetarian dinner for any season.
A a simple and delicious vegan chili, made with mostly pantry staples. It's even better on the second day and delicious after freezing, too.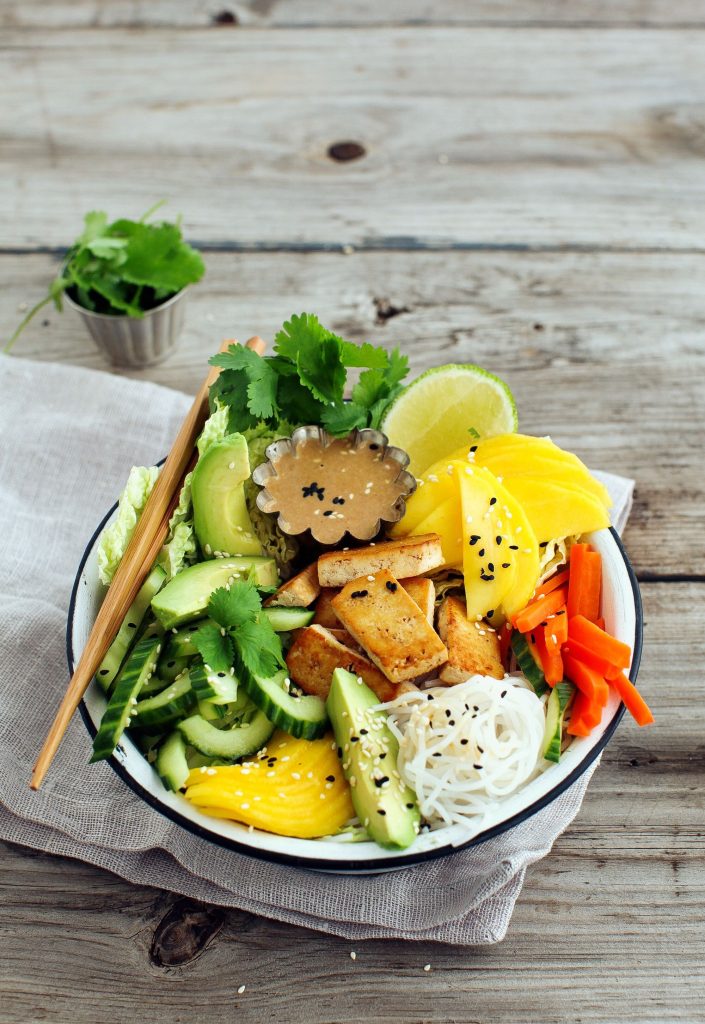 When power bowls are on the menu, I put all of the ingredients in the middle of the table, and let each member of the family build their own bowls. Not only is it fun to play with our food, but it gives the children an element of control over their meal.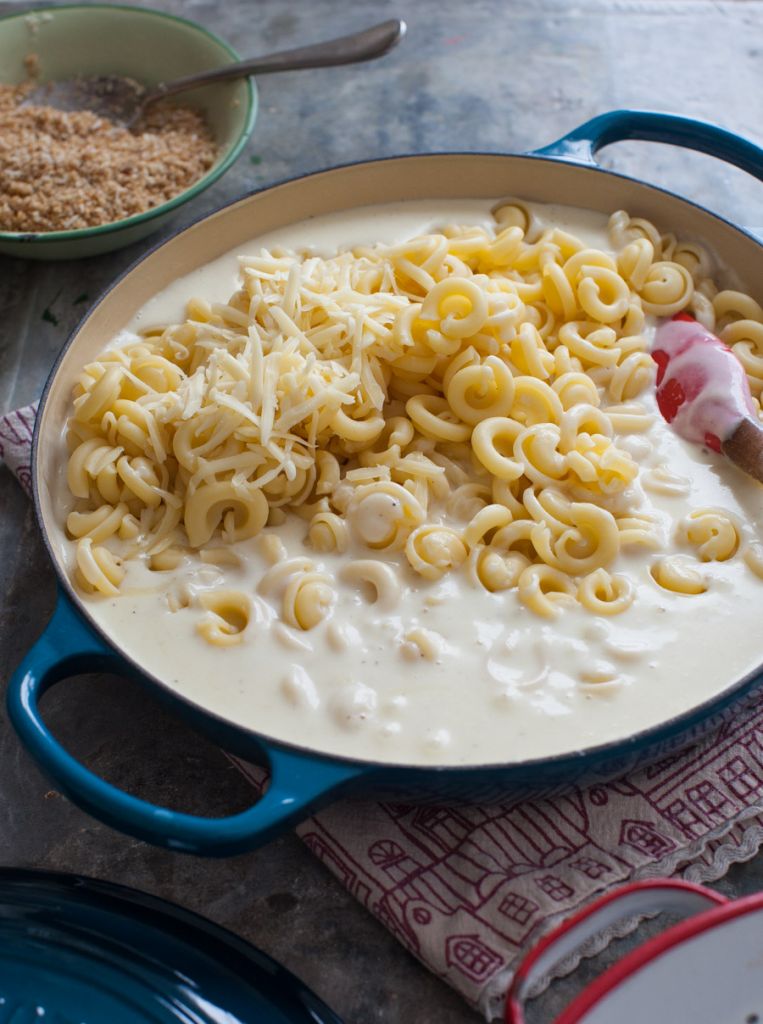 Choose from two recipes for creamy homemade macaroni and cheese – classic and deluxe – made from scratch. Round out the meal with roasted cabbage or Brussels sprouts; essential comfort food for all.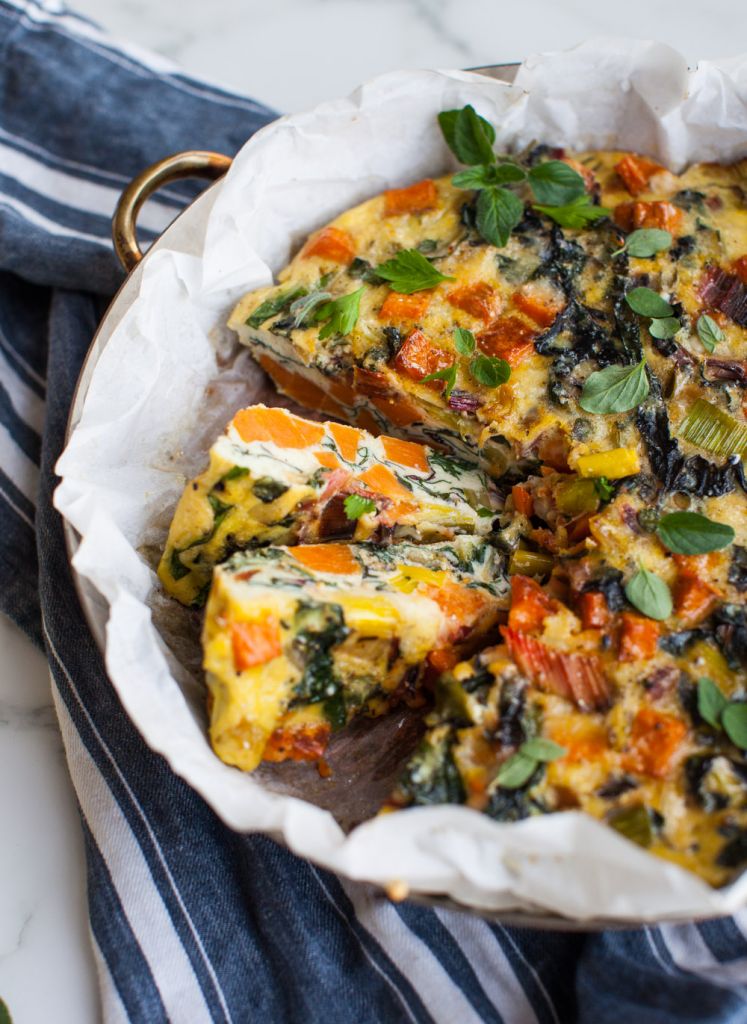 A simple and seasonal frittata that is delicious warm or cold and keeps very well for several days. It's jam packed with vegetables and works well for light vegetarian dinners, lunch or brunch!
A resolution to cook more from my pantry inspired this rustic dish. It combines many ingredients I keep on hand, such as canned chickpeas, tomato sauce, onions and spices, along with root vegetables, into a comforting vegetarian stew.
The original recipe is in my last book, The Simple Bites Kitchen, but I've allowed Food Network Canada to feature it here.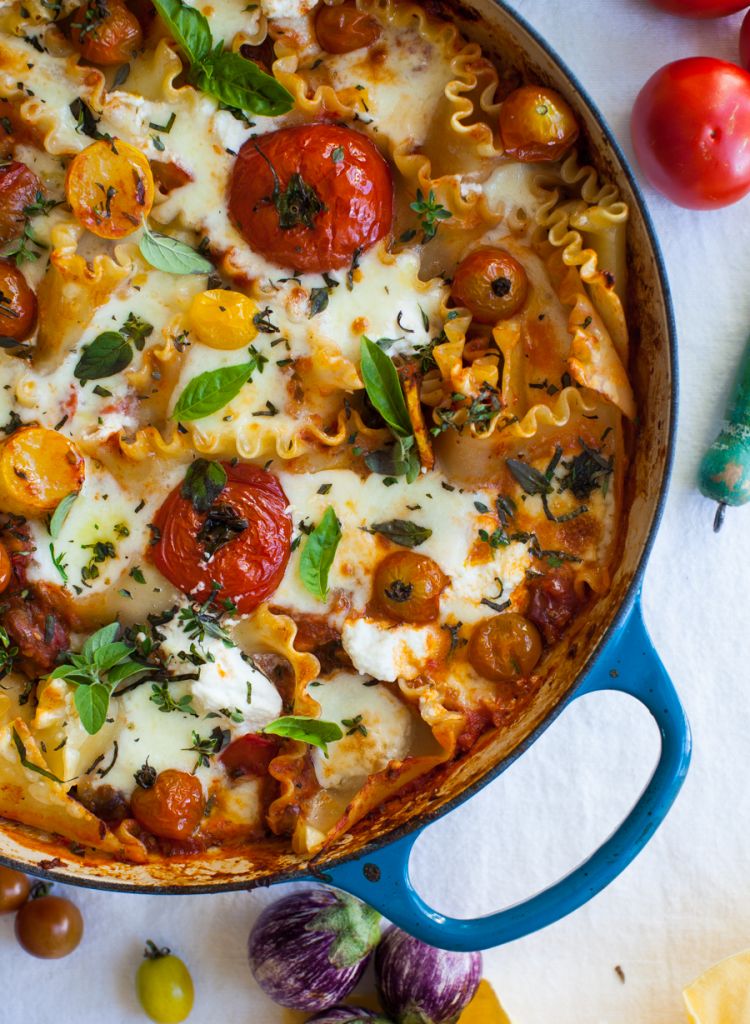 Here's a one-pan, weeknight dinner that the whole family will love – guaranteed! In winter I sub out one large can of diced tomatoes for the fresh tomatoes, but otherwise follow the same method.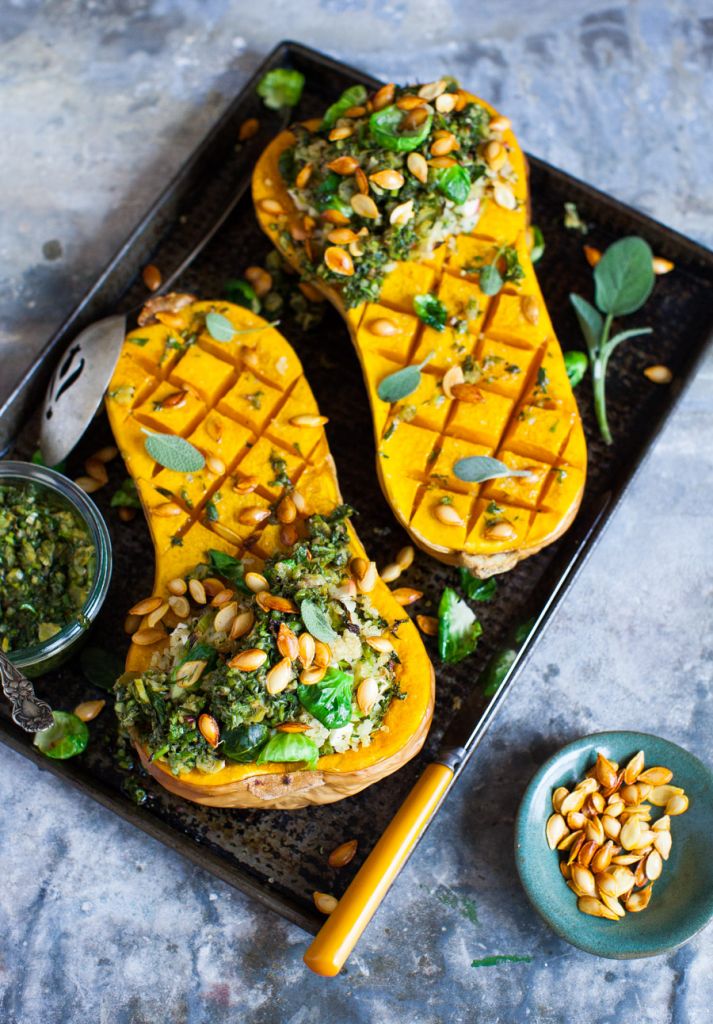 A vegetarian main dish of hearty ancient grains and nutritious winter greens; a recipe designed to minimize food waste and maximize the use of leftovers.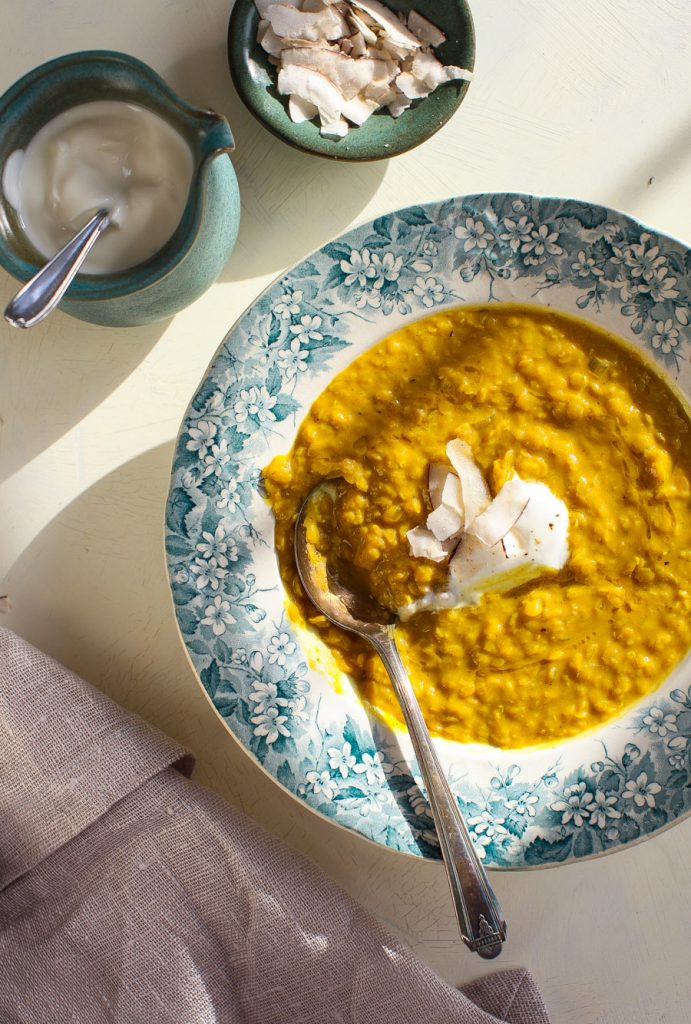 This recipe was designed to get a hearty, nourishing meal on the table with minimal effort. It's also incredibly delicious. Sweet potatoes, ginger and shallots are all featured in this highly versatile soup.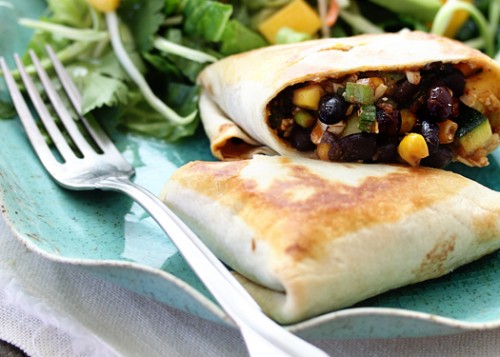 A simple bean and cheese burrito makes my meal plan every few weeks. Most often I cook up Frijoles rancheros or Mexican ranch style beans. I serve them with roasted root vegetables and cheese on flour tortillas.
You can also try the recipe above for Vegetarian Black Bean Burritos, which calls for canned beans from the panty. They are wonderfully seasoned and packed with veggies.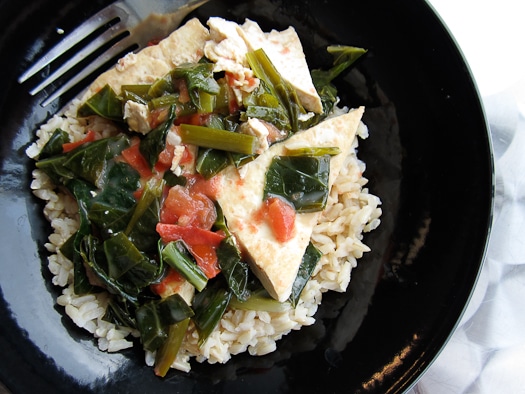 This easy and gluten-free dish is reminiscent of tom kha soup, though much simpler in flavour. The sweetness of the dish makes it a hit with kids, but you can always spice it up with chilies.
That's it! Now go forth with these recipes for vegetarian dinners and meal plan.
What are your vegetarian dinners of choice for the winter months?