We've been immersing ourselves in winter sports ever since we started our vacation in British Columbia and boy, do you work up an appetite while exercising out in the crisp winter air.
Downhill skiing on the incomparable Hudson Bay Mountain, cross-country skiing at the scenic BV Nordic Centre, ice skating on Lake Kathlyn and snowshoeing up around Crater Lake – if there is a snowy adventure to be had, we're game.
A decent chunk of the remainder of our time has been cooking for the incredible appetites of the six rosy-cheeked cousins (my kids plus my brother's). A humungous bowl of pasta always does the trick for dinner, and the little customers love it too.
Inspired by the mountain of spaghetti and meatballs I prepared for dinner tonight, I've decided to share a round-up of pasta recipes from the Simple Bites archives. Whether you're looking for a simple weeknight dinner or you need to carb load after a day on the slopes, there's a recipe here to inspire you in the kitchen.
January Carb-Lover's Pasta Round-Up
I'm including all sorts of noodles – soba, rice, whole-wheat, lasagna…use what you've got in the pantry and call it a night.
Easy Roasted Vegetable Spaghetti
This summer favourite also transitions into winter fare with roasted sweet potatoes, sun-dried tomatoes and onions. Don't forget the Parmesan cheese.
Simple Lemon and Arugula Pasta
This dish uses basic pantry ingredients and a handful of baby arugula for a peppery pasta that is anything but boring.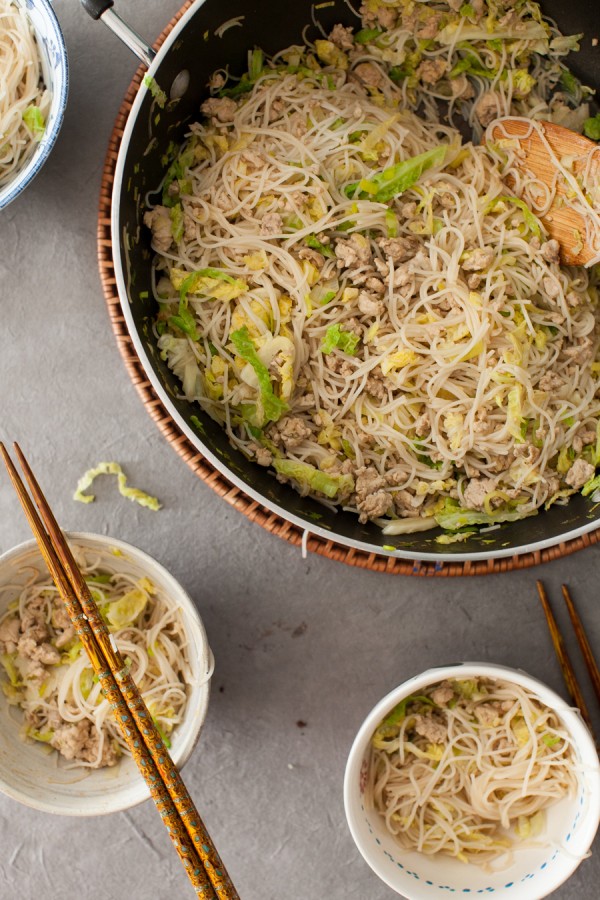 Quick Chinese Chicken & Cabbage Spaghetti
This dish comes together in less than 15 minutes and is then devoured with chopsticks. Extra sriracha, please.
10-Minute Creamy Cauliflower Capellini
A quick dinner option that packs in the vegetables and tastes like straight up winter comfort food.
Stir-Fried Noodles with Chicken and Snow Peas
This stir-fry is a great way to use up the odds and ends that might be hanging out in your veggie drawer or freezer. Try broccoli florets, sweet peppers, or shredded carrots.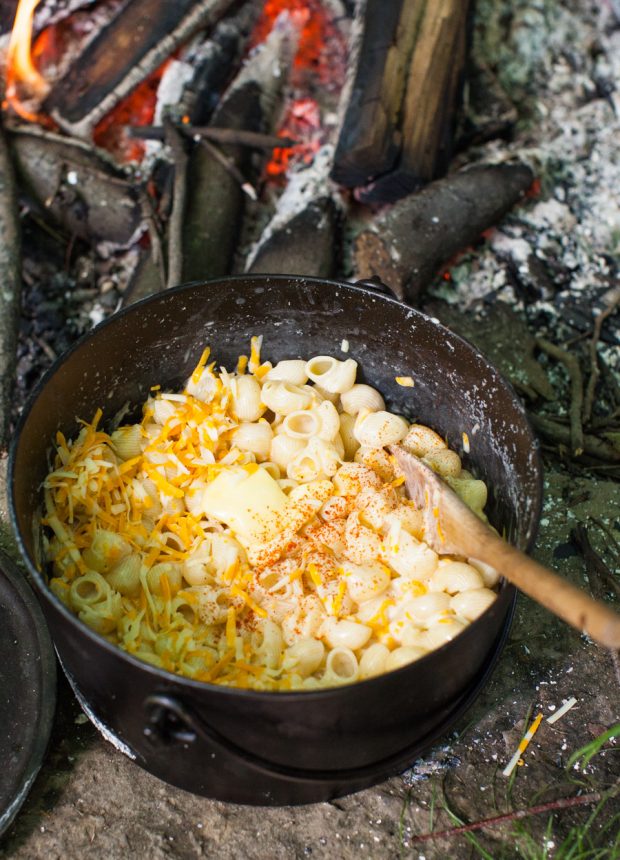 Not just for the campfire, this simple, one-pot favourite is especially good in winter on a chilly January night. I like to toss in steamed cauliflower florets and/or chopped sausages to round it out into a hearty meal.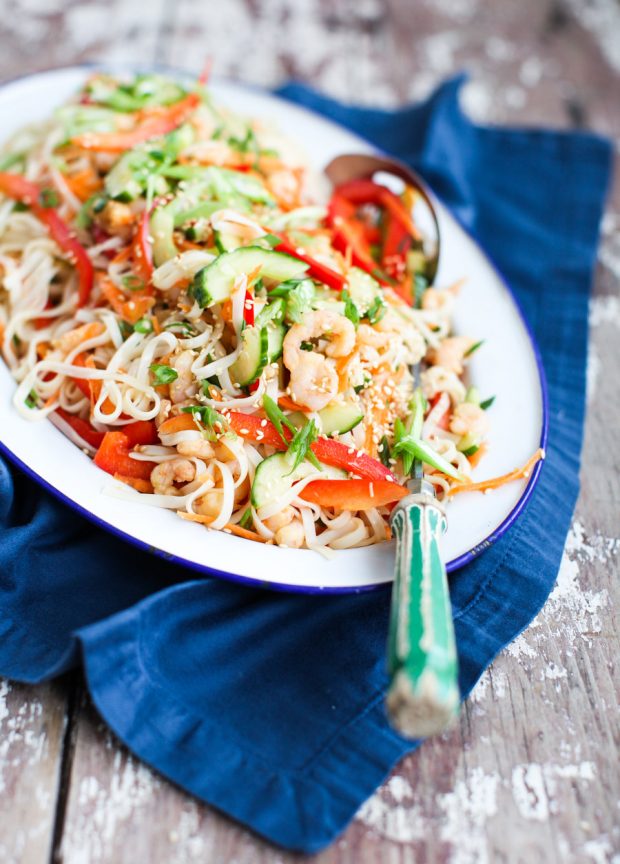 Rainbow Rice Noodle Salad with Shrimp and Sesame
This pile-o-noodles is served up cold, which makes it an ideal do-ahead dish. Snappy bits of carrot and cucumber, slivers of hot green onion, lime-laced shrimp and a craveable vinaigrette that brings all the ingredients to life.
Springtime Penne with Asparagus Stem Pesto A low-waste, vegetarian dish that highlights Mediterranean ingredients.
Lasagna is classic comfort food and this vegetarian version hits all the right notes and keeps you fueled up for winter play.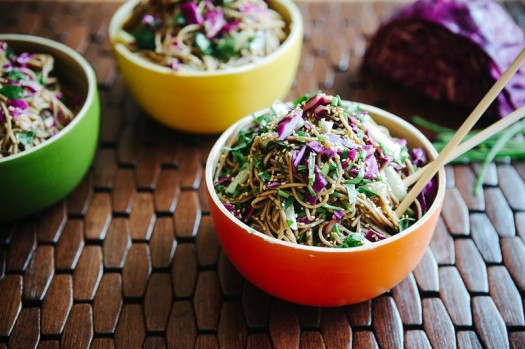 A lunch favourite, this dish uses purple cabbage for a pop of colour and fantastic crunch. It's loved by both kids and adults.
A rich and nourishing pasta that also happens to be a vibrant pink. Try it with a scoop of homemade ricotta and a handful of chopped walnuts.
This twist on a classic calls for ground turkey and is packed with vegetables. It freezes well, so make a double batch.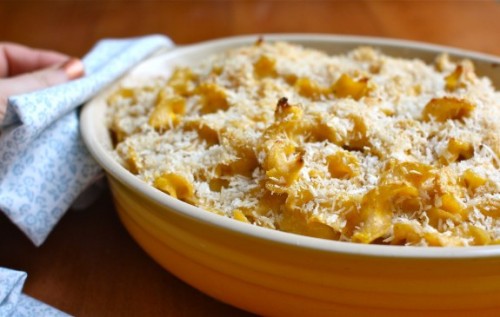 I use whole-wheat egg noodles and an entire butternut squash for this pasta bake. It's as nourishing as it is delicious.
Classic Coq au Vin with Egg Noodles
The flavours build upon each other in this decadent dish, beginning with bacon and continuing with an entire bottle of red wine. The chicken is served over hot buttered egg noodles, stroganoff-style, and there are never leftovers.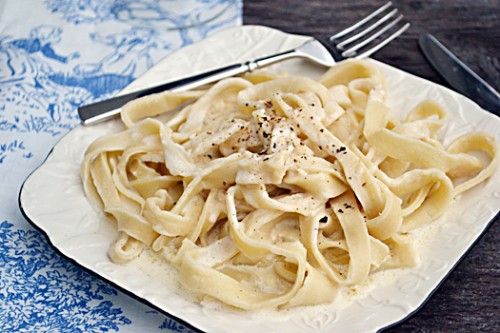 Homemade Linguine with Whiskey Cream Sauce
Hand-made pasta is easier than you think, and isn't January the perfect time for a kitchen project?
Do you have a go-to recipe for pasta night?