I couldn't tell you when the craving for a mocha pie originated, only that it is a desire I have been trying to ignore for the better part of a year.
My affections lie firmly in the fruit pie camp, which is why the urge for a rich pudding of dark chocolate and coffee, tucked into a flaky crust and topped with mounds of espresso whipped cream was a mystery to me. I'm usually all about the rhubarb pie in the spring (three recipes and counting), but this year, I'm serving up mocha.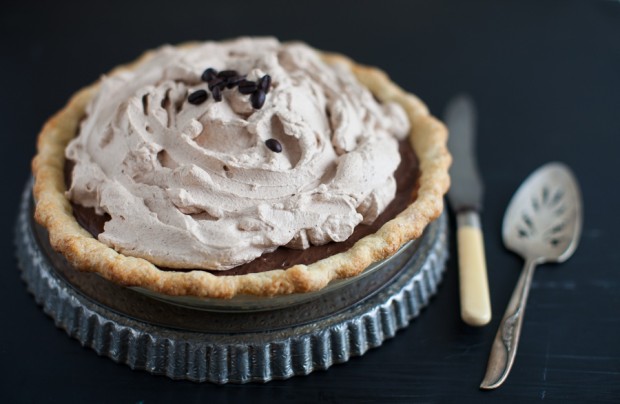 Fortunately, Easter is just around the corner, and chocolate is usually on the menu in many shapes and forms. I'm going to go ahead and suggest that this cream-topped mocha pie make an appearance on your table for the holiday. And if it is, please invite me over.