A round-up of summer salad ideas from pasta to potato and everything in between.
Please indulge me as I serve up yet another post on salads. I promise this will be the last one for a while as we're moving on to camping content for July.
I'm here to show you that salad doesn't have to be boring. For instance, we're going to talk about grilled salads, grain salads and great green salads. The works!
There are dozens of ways to get your daily veggies in summer. Every day I eat a different salad and it's the way to go during these hot months. Read on for the recipe round-up.
15 Summer Salad Ideas
Now I know I just presented you with the ultimate picnic salad and a practical recipe for using up greens. But that is just the beginning of salad inspiration here on Simple Bites.
Today I'm going back into the archives to bring you this round-up of summer salad ideas. Consider it the 'greatest hits' from a decade of blogging and recipe development.
Whether you're serving up salad for dinner or tossing a big bowl of greens for a barbecue, you'll find a recipe here that inspires.
The Recipe Round-Up
Tangy and sweet, this salad sings! Try rounding it out into a meal by adding a can of chickpeas.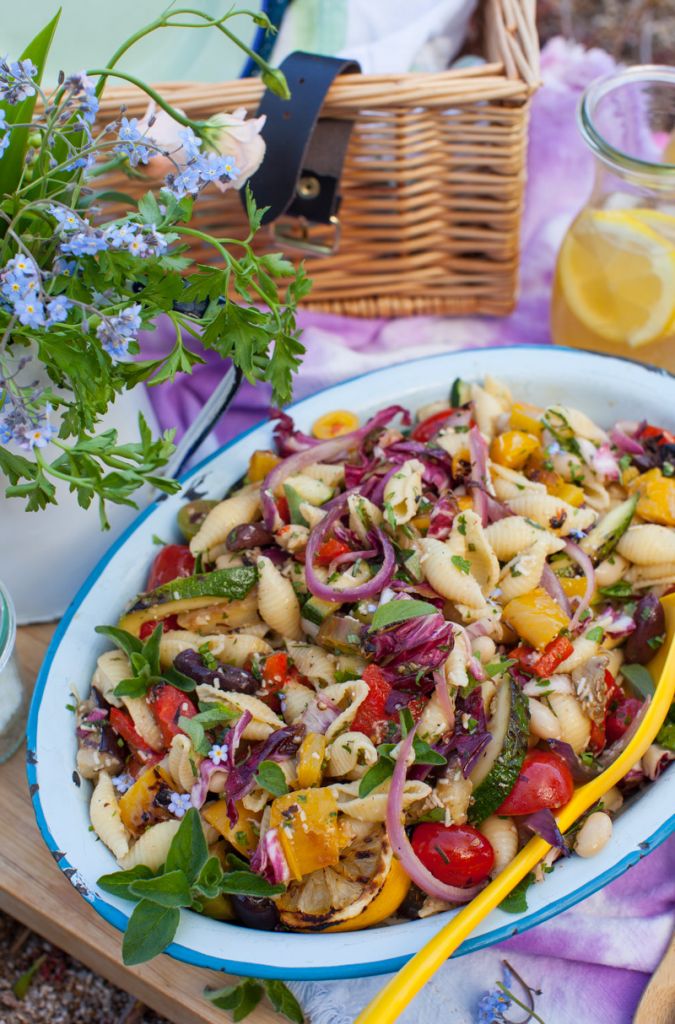 Loaded with grilled vegetables and cannellini beans, this antipasto pasta salad is the perfect picnic dish.
A simple salad with a delightfully complex range of flavours and textures. Snappy bits of carrot and cucumber, shrimp and a craveable vinaigrette that brings all the ingredients to life.
Bright flavours, crisp textures and vibrant colours make this ta pretty garden salad.
This warm salad is topped with crunchy hazelnuts and salty feta cheese. I've love top it with grilled chicken breast and to make a summer meal out of it.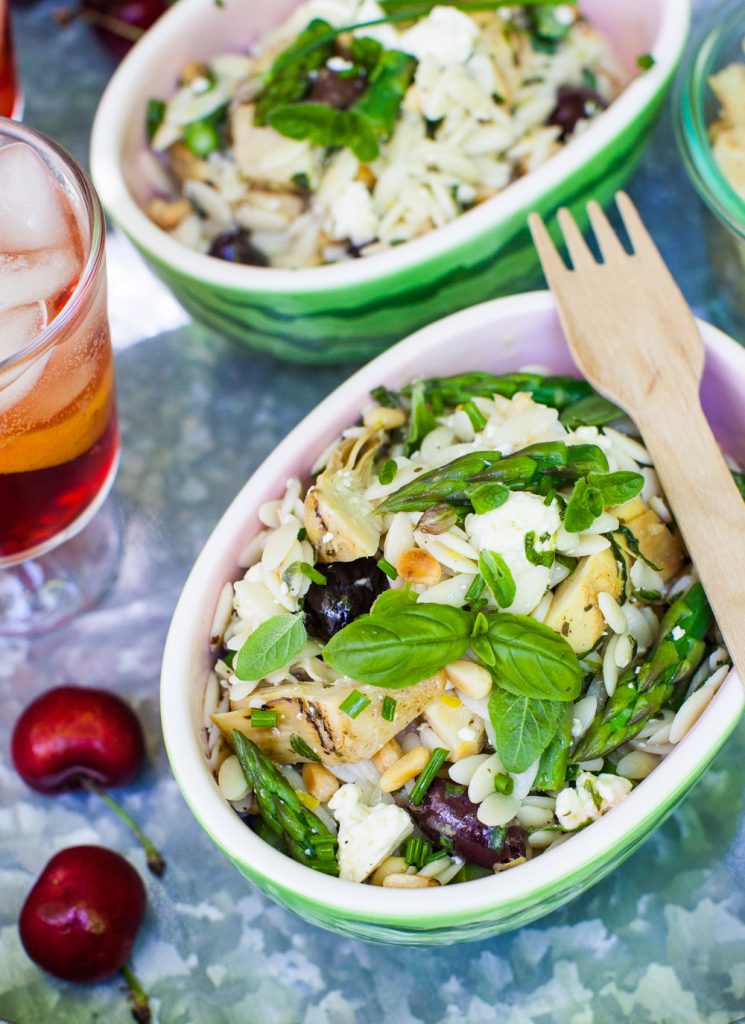 Bursting with flavour, this is one of our favourite pasta salads. It's better after an overnight in the refrigerator, so consider making the salad in advance of your picnic or barbecue.
Inspired by one of Canada's most famous cocktails, this salad is light, fresh, and best of all, very simple. Add this recipe to your summer salad ideas for your next July 1 celebration!
A warm spinach salad, tossed with crunchy radishes, picked shallots, soft boiled egg and a warm bacon vinaigrette.
A simple midsummer summer salad that can be easily scaled up for a crowd. Switch out the thyme for traditional basil and feel free to use any tomatoes you have on hand.
Grainy mustard and green onion bring loads of flavour to this deluxe potato salad.
Make this one while spring produce is still around; it's such an incredible bowl.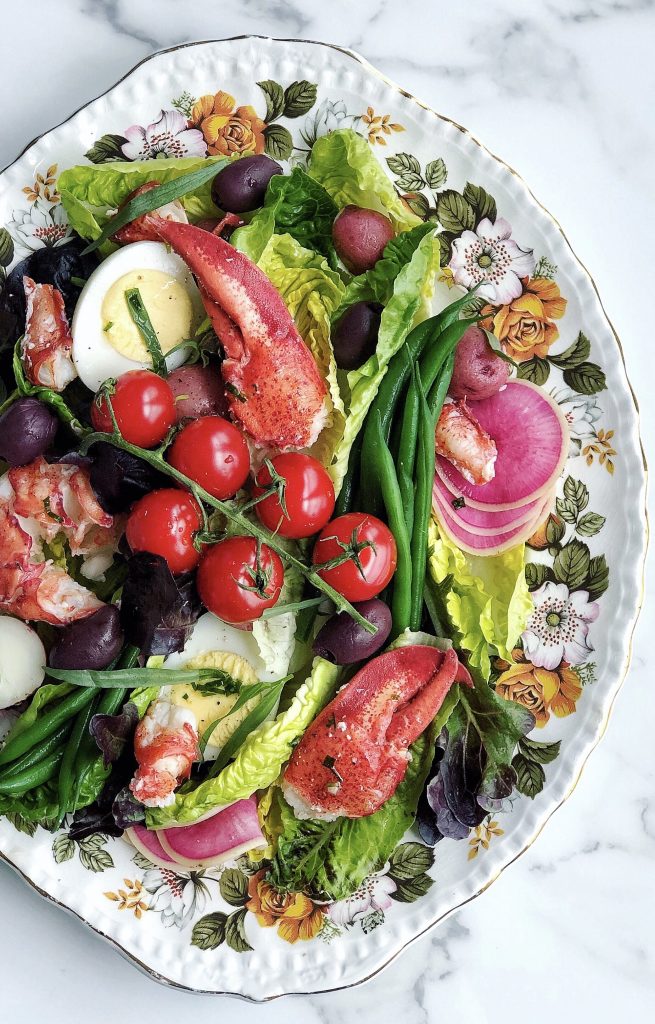 My Maritime take on a classic Salade Niçoise. A beautiful composed salad to add to your repertoire.
Smoky sweet potato, charred green onions and tangy goat cheese topped off with a maple-mustard dressing. A must for summer barbecues!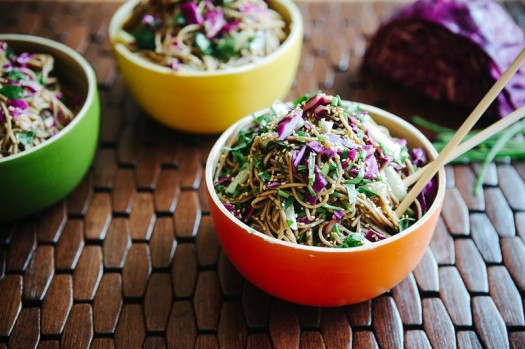 We all need a fast lunch on the go and this Asian Noodle Salad, with a simple dressing, is full of flavour and takes only 20 minutes to prepare.
The bold, balanced flavours of this classic favourite will have you hoping for leftovers. Equally delicious fresh or made a day in advance.
One more! I can't watch myself on television but here I am on Global TV making my Tangy Quinoa Carrot Chicken Salad. It's another great picnic salad and you can find the recipe is in The Simple Bites Kitchen cookbook.
What's your go-to summer salad? Tabbouleh or Caprese? Pasta or Potato?