Easter is fast approaching and will be followed soon after by May with it's wedding showers and graduation celebrations. Spring brings green leaves and new life and with the changing of the seasons comes plenty of opportunities for entertaining.
Will you be opening your home to guests in the near future? Do you ever deliberate over what to serve and wonder which direction a menu should go?
Each celebration is unique, just as each home is distinct, and there is no Party Template 101 that can be downloaded and executed for events across the board. Instead, I've compiled these 10 questions to help you outline your party and define a menu that is perfectly suited to your guests, event, home, and budget.
Even a simple gathering can benefit from a little forethought and organization, and you may even discover along the way that planning is half the fun!

10 Questions to Ask Before Planning a Menu
Run through this list of questions after your guest list has been compiled and you have an idea of how many people to plan for. Grab a pen and paper to jot down your answers. Be sure to write down any menu ideas that come to you along the way.

1. Why am I entertaining?
Is there a special milestone or event that is bringing people together? Perhaps it's baby's first birthday, or a housewarming, or maybe no specific reason other than you love to receive guests in your home.
Whatever the occasion, this is the first question to ask yourself, and although it may seem a bit obvious, defining a clear answer will help sharpen your focus for the rest of the questions…Which brings us to #2.
2. What do I want the feel of my event to be?
Planning a successful party begins with a solid idea of what your gathering should be like. Are you prepping for a monthly dinner club with friends? A raucous corn-boil in the back yard?
If you're imagining your event a certain way, jot down the adjectives that best describe the vibe you're envisioning or pick one from the list below:
Casual
Elegant
Festive
Romantic
Merrymaking
Celebratory
Relaxing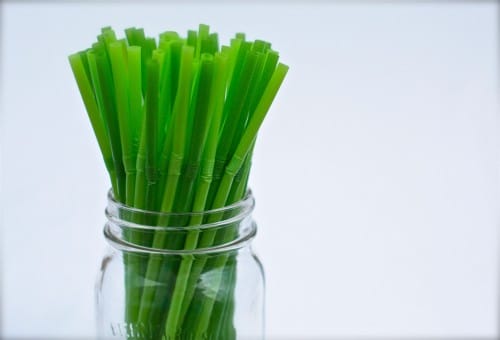 3. Who am I cooking for?
This question relates directly to the menu plan. Don't let what you are serving be a stress for your guests. Are you expecting more of a traditional group (corn & ribs on the BBQ) or would a sushi bar be enthusiastically received? Are your guests mainly vegetarian or keen carnivores?
Consider other practical elements such as setting and tableware, as well as the menu. Do you have a clan of spirited kids coming, where having real glass would have the parents perpetually fearful for your stemware? Use plastic cups.
Plan to ensure that guests with be comfortable, both with the food served and the surroundings.
4. What will my budget be?
This question is vital for determining specifically what to serve. Your answer will directly affect your menu. If your budget is $5/person, this will quickly decide whether you are serving steaks or hamburgers, mixed baby greens or coleslaw.
5. Where will I serve my meal?
Are you envisioning a backyard picnic? A formal dinner party followed by dessert on the patio? The number of guests expected as well as your home's capacity and traffic flow will ultimately decide where you serve dinner, and where you serve dinner will help determine the menu.
Here's a quick example of how I would decide where to serve my meal based on number of guests:
4-10 guests — Around the dining room table, (often plate service, like in a restaurant)
10-14 guests — Dining room table, plus a smaller 'kids table', family style service (meaning platters of food in the middle of the table)
14-35 guests — Seating throughout house, young children at the table, buffet service (often just finger food, no utensils required.)
35 and up — backyard, buffet service on end-to-end picnic tables
6. What do I love to eat?
Jot down a few of your favorite things to eat and consider integrating them into the menu. Chances are they will make your guests happy too!
7. What do I love to cook?
This may be completely different from the above question if you answered 'my mom's homemade pasta' or a salad from your favorite restaurant. Stick with a few recipes you're familiar with and enjoy making; limit the experimentation to a dish or two.
8. What does the weatherman say?
Will there be intense summer heat? Brisk autumn chill? The weather plays an important role in deciding what to serve. A hearty beef bourgignon may not be as welcome on a sticky July evening as a chilled garden gazpacho. Consider cooking methods as well: you don't want your oven belching out heat for hours and hours in the summer's sultry weather!
While the occasional rained out barbecue cannot be helped, you can choose to serve food that is well suited for the season.
9. What are my realistic time restraints?
For those of us with young children, food preparation time needs to be carefully calculated and organized. Will you have ample time to prepare food on the day of the event or should most dishes be prepared in advance? Don't plan on meticulously frosting four dozen cupcakes unless you are willing to hand a second spatula to your pre-schooler or arrange for some 'Daddy time'!
Try not to bite off more that you can chew and plan a simple menu that can be easily completed in the allotted prep time.
10. What ingredients are seasonal right now?
Just because this question is last by no means implies that it is least important! Featuring beautiful seasonal produce is about the smartest move you can make when planning a party. It will help stretch your budget and showcase local fare to out-of-town guests, not to mention provide the added blessing of enjoying the full flavor of the season's bounty in it's prime.
That alone is worth a celebration!
Applying Your Answers
There isn't a scientific formula where the occasion plus the guest list can be divided by the budget and equal the appropriate menu. Each of these factors are unique to each host, each home, making each solution distinct.
However, now that you have a clearer idea of different factors to be considered when organizing a successful party, you can plan a menu with confidence.
It's up to you to make your guests comfortable and keep them happy, but don't sweat the small stuff; ultimately, it's the guests who bring the energy to the celebration and make it significant!
What was the best event you ever hosted and what made it so memorable?