This one will be short, friends, because let's face it, we all should be canning this weekend. Tomatoes are still lining the aisles at local markets, heaped high in baskets and waiting to be brought home and put up for the winter.
Around here, tomatoes take front and centre in fall preserving. Rather than introduce a new recipe, I though I'd shine a light on a handful from the archives that are tested and perfected to the max.
Take your pick between a simple slow cooker ketchup or a classic Marinara sauce. Stick to whole canned tomatoes or choose to preserve them already crushed. Just get busy!
1. Home Canned Tomatoes
A pantry staple that is less work than you might think, these beauties are the first step to getting hooked on preserving tomatoes. I can mine by the quart, which holds about 8 medium Roma tomatoes.
Get the recipe: Home Canned Tomatoes.
2. Oven Dried Tomatoes in Oil
These are dynamic and flavor-packed tomatoes. Freeze them for up to 6 months and enjoy them  during the winter on pizza, tucked into sandwiches or tossed with pasta.
Get the recipe: Oven Dried Tomatoes in Olive Oil.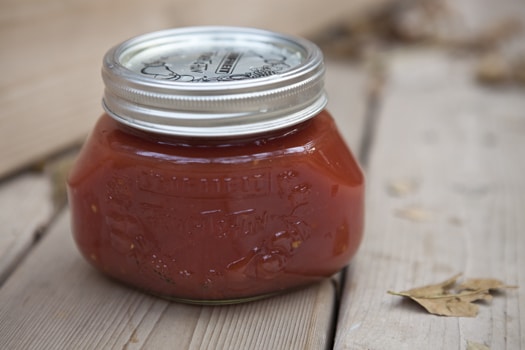 3. Home Crushed Tomatoes (Canned or Frozen)
Crushed tomatoes take up less space than whole and this version can be preserved either in the freezer or on the pantry shelves after processing.
Get the recipe: Home Crushed Tomatoes.
4. Home Canned Marinara Sauce
Having homemade marinara sauce on your pantry shelf is a dinnertime lifesaver because it means that you're never more than 20 minutes away from a meal that you can feel good about.
Get the recipe: Home Canned Marinara Sauce.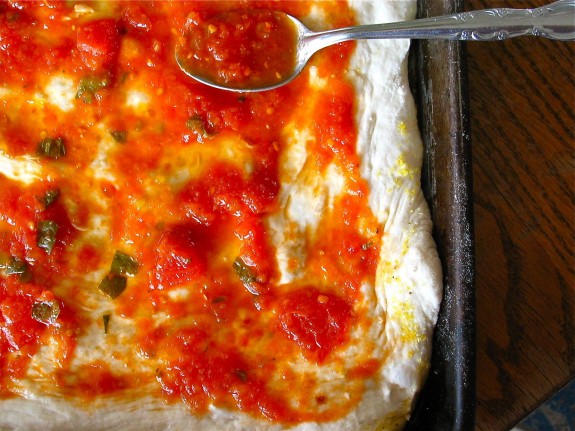 5. Pizza Sauce (canning or freezing)
I can pizza sauce every summer, because, the secret really IS in the sauce and we love our homemade pizza in winter.
Get the recipe: Homemade Pizza Sauce 3 Ways.
6. Tomato Herb Sauce for Freezing
This tasty recipe has specifically been developed for freezing only, as tomato sauce with oil should not be canned using the boiling water method.
Get the recipe: Tomato Herb Sauce.
7. Slow Cooker Tomato Ketchup
Ketchup is perfect for the slow cooker because it takes a long time to cook away the excess liquid. Cooking it low and slow, rather than quickly on the stove, will help bring out a depth of flavor that lets the summer tomatoes shine and makes ketchup even more delicious.
Get the fuss-free recipe: Slow Cooker Ketchup.
What are you cooking up with tomatoes?