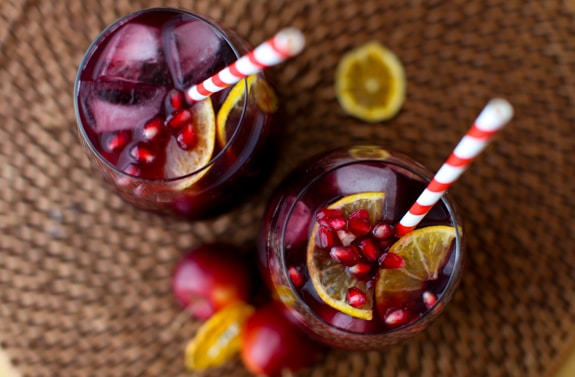 This year we have two parties leading up to New Year's, then a blissful clear calendar on the 31st. I'm so looking forward to a non-hyped quiet night in, especially after the hustle and bustle of the holidays. The visiting -and feasting- has been wonderful, and I've been thrilled to host out-of-town family for a week, but Danny and I are very ready to put our feet up and exhale in a quiet house.
Last year we organized to have baby sitter, then bundled up (why is NYE always freezing?) and had a great evening out with friends, but I'm hesitant to leave Clara this year – or maybe I'm just using her as an excuse to stay in! Either way, we're staying cozy this New Year's Eve.
Danny's stashed a bottle of champagne for midnight and I'm planning fondue for two and mini tourtière hand pies. In the meantime, though, we'll be sipping on a dark and fruity winter sangria and nibbling maple spiced nuts as the hours count down.