A year or so spent working for a fine spice merchant left me with a lifelong appreciation for spices and their place in the kitchen. The series I've done here on Simple Bites on subjects such as sourcing quality spices, storing spices, and options for grinding whole spices, are a testament to my love of fresh spices.
I've been cooking with homemade spice blends for as long as I can remember, flavoring my rice pilaf with a spoonful of garam masala, deepening the flavor of French Toast with pumpkin pie spice, tossing blends onto meats for grilling, just to name a few ways.
Once you have the ingredients on hand, spice blends are quick to mix up, easy to store, and make unique and thoughtful gifts. They lend themselves to creativity in the kitchen, and as long as you are using fresh, whole spices, are pretty hard to mess up.
The advantages of homemade spice blends are many. Here are three as well as a roundup:
1. Customization. There's always room for a little play in a spice mix. Don't like cloves? Leave them out of your pumpkin pie spice and add a little extra allspice. Allergic to a specific herb? Creating your own spice blends from scratch allows you the freedom to customize each recipe to suit your health needs.
2. Freshness. There's no telling how long a mix has been sitting in that jar on store shelves, and it certainly can't beat the fresh flavor of a homemade spice blend. When you make a blend yourself, be sure to label it clearly with the date. Are the spices ground? Store them in a small airtight container in the freezer to maintain maximum freshness.
3. Savings. There's no question about it, those cute little spice kits are selling for way more than the value of their contents. And that's understandable, as someone had to assemble them, but you the home cook can make considerable savings by purchasing whole spices (bulk, even) and mixing up your own culinary concoctions.
Homemade Spice Blends: A Round-up
I've collected a respectable amount of recipes to inspire you as you venture into the wonderful world of homemade spice blends. Remember to start small, source the best whole spices that you can, and check out these options for grinding your blends.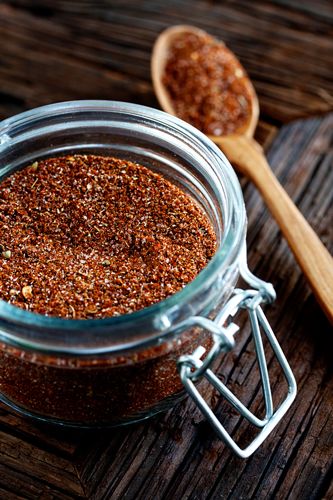 Taco seasoning photo by Jamie of My Baking Addiction
North American Cooking
You're probably familiar with many of these names, and perhaps incorporate them in your family dinners fairly frequently. Now, should you choose to do so, you can create them from scratch.
Ethiopian Berbere photo by Cate
International Blends
These spice blends span the globe but don't even come close to scratching the surface of the many other mixes that exist in foreign food cultures. Still, they are an excellent start should you wish to expand your repertoire to include more international flavors.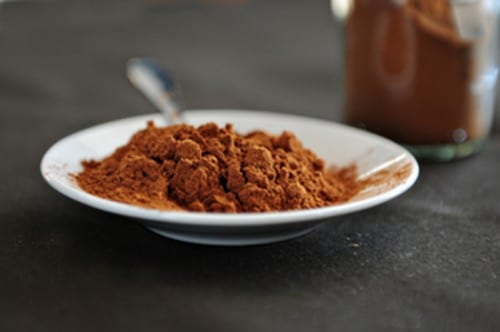 Photo by Kristen
Sweeter Blends
These sweeter spice blends can be used for much more than adding to autumnal pies. Try them sprinkled over homemade granola, added to crock-pot oatmeal, or mixed into your favorite cookie dough, such as these spice snaps.
Have a favorite spice blend? Please share it with us in the comments? Looking for a particular blend? Speak up!