Technically it's still spring, folks, and never too late to do a little kitchen cleaning and organizing.
A well-stocked pantry of wholesome ingredients goes hand-in-hand with great home cooking. If your staples stay clean and organized, family meals can happen more efficiently.
Sounds good, right?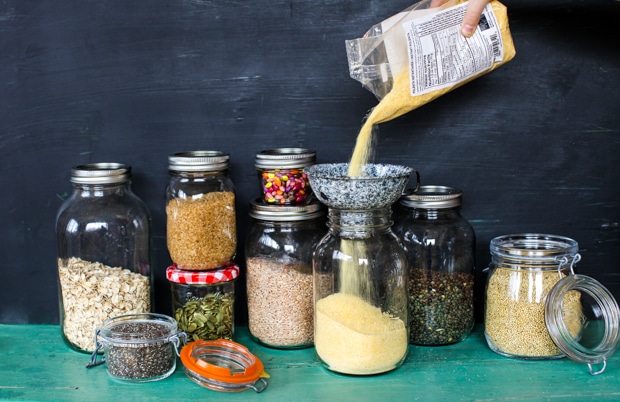 Over on Jamie Oliver, I'm sharing my best tips for spring cleaning the pantry (or 'store cupboard' as they say in Britain, which I kind of like better). From maximizing space to purging old ingredients, managing cupboard sprawl and labeling, I cover it all.
"As much as I try to stay on top of everything in my kitchen throughout the year, there are always a couple of cupboard doors that are hiding a disaster zone. This is why I dedicate a few hours every spring (and fall) to reign in the mess and set myself up for success in the kitchen.

Getting elbow-deep into your pantry for a semi-annual clean up can make a huge difference, and it helps to know exactly how to go about it."
Read the rest of the post and get all my best tips for an organized pantry on JamieOliver.com.
You might also love:
Is your kitchen ready for a spring clean?