Last Saturday, May 19, was Food Revolution Day, and there was much chatter about real food and kids. In his TED prize acceptance speech in 2010, renowned chef and Food Revolution founder, Jamie Oliver had one wish: Teach every child about food.
Since that wish was made by Jamie, there has been a lot of progress made in the food revolution, but there is still much to do. Fortunately you can do your part and you don't even have to leave your home.
Teaching kids about food can begin in the grocery store, as well as in the garden, but the real magic happens alongside you, in the kitchen.
This month our Eat Well, Spend Less group is talking about Kids in the Kitchen. It's a subject I'm passionate about, as I believe that cooking with kids helps them to embrace real food and develop a healthy food culture.
Also, eating at home is far less expensive than dining out. By giving our children a head start on self-sufficiency, we're helping them save money in the future.

Recipes that kids can cook in the kitchen
Before you invite the children in to join you, it's a good idea to brush up on basic kitchen safety and knife skills for children, and then get properly equipped. I use a sturdy stool, a child's apron or two, and a few tools that are small and fit their hands nicely.
Then, it's important to have a good recipe that has simple steps that children can do themselves – supervised, of course – and delicious results that will leave them excited to cook and bake again.
Here are some of my favorites.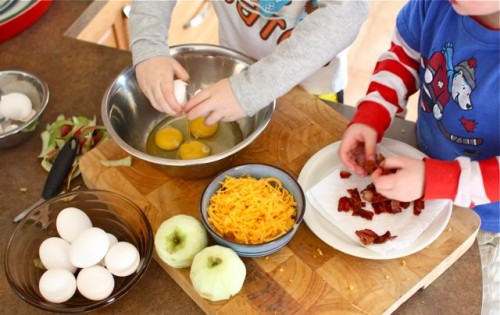 Breakfast
I loved Kara's recent post about Cinnamon rolls on a Saturday morning with her sweet daughter, Jillian. She demonstrated perfectly how baking together was a valuable mother-daughter bonding time – and couldn't help but notice Jillian took great pride in her work. Naturally.
Baking with my boys in the morning is one of my favorite times to talk to them. It's often a Saturday, and as we stir together pancakes (MRD – most requested dish) we talk about the past week at school and the plans for the weekend.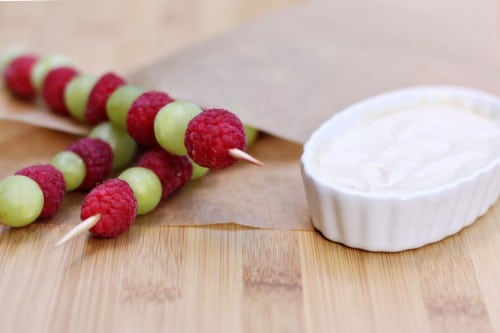 Photo by Shaina
Lunch & Snacks
My boys could snack all.day.long if I let them. We try to find a healthy balance for our snacks, and a fun way to include more vegetables is to let the kids select them at the market and assist to prepare them. We're growing our own snacking carrots this summer, and that is one raised garden bed where grazing is encouraged.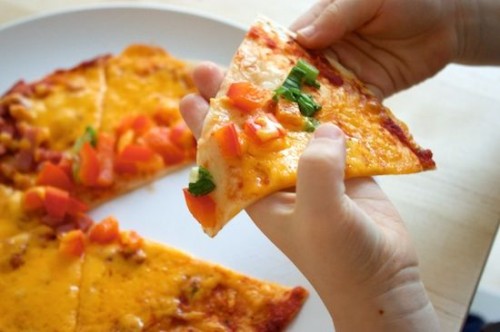 Photo by Cheri
Dinner
Dinner just might be the most challenging time to cook with your kids. They may be tired (so may you), everyone's hungry, and time is often limited. It is wise not to take on too much; 10-Minute Meals, anyone? You'll find the recipes below take just a few minutes to put together and they each have small jobs that little hands can help with.
One last thing: Don't fear the mess…
Over on Simple Kids, Jaimie dishes 7 Tips for Successful Cooking With Kids and she definitely nailed it with that post. I loved what she said about mess:
"I'm not a big fan of cleaning the kitchen, so more mess in that room certainly adds to my stress level.  And I understand, too, that when you're extremely short on time, the last thing you want is more cleaning to do.  But this kind of mess is temporary.  The more skilled your kids become in the kitchen, the less messy the results."
That is so true! So pick a few recipes, pour a cup of coffee, and summon the kids!
Do you cook with your kids? Why do you feel it is important?