For many of us, holiday baking is about to start. Canadian Thanksgiving is just three weeks away and after that, well, it is time to start cracking nuts for the Christmas fruitcakes.
In the minds of many bakers, myself included, ideas are already being formed about shortbread flavorings, pie fillings and cookie shapes. It won't be long before those ideas will evolve into solid plans, and sooner or later, a grocery list will be started for those items essential to holiday baking.
Every year I make the same, lengthy handwritten list of baking ingredients, and yes, while it is a small part of the fun (I love lists), I have to admit it does take a lot of time. Not to mention that something inevitably gets omitted by mistake, causing unnecessary stress and wasted time come baking day, or worse yet, on the holiday itself!
No one likes to be in the grocery store, frantically searching for that one elusive item when they should be at home, basting the turkey, so this year I decided to make a digital list, one that I can print, bring on my shopping rounds with me, and be sure to stay organized. Luckily for you, I'm sharing!
One List, One World
This is intended to be a shopping list for the masses, a list for all people and all types of baking; well, Western baking, that is. Every culture embraces their own specialty items, and while a few exotic ingredients are included, the majority are mainstream for our type of baking.
You may not know everything on this list and there are probably several items you may choose not include in your baking, and that is okay. Don't feel like you need to go out and buy everything I've cataloged here. That is not at all what I am suggesting!
A Non-Perishable List
This list consists of pantry items that are safe to purchase now, before the holidays are really upon us. If you like to shop for your Christmas presents early to avoid the crowds, I suggest you do the same with your baking supplies. And so long as you have the storage capacity, why not?
Baking ingredients that require refrigeration such as eggs and butter are not included in this list. Yes, they are essential, but are not pantry items. Perhaps there will be another holiday baking checklist for the fridge and freezer…!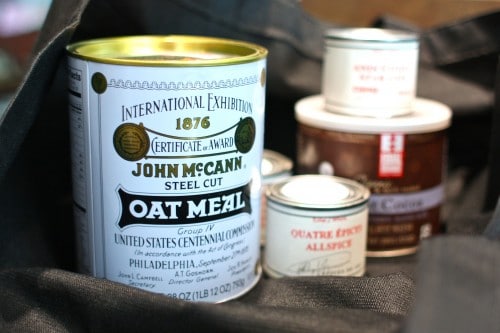 How to Use the Checklist
I designed this list with efficiency and thoroughness in mind. Here's how I'm going to keep track of ingredients I need for my holiday baking this fall.
Print the free checklist.
Sit down with cookbooks, magazines and bookmarked online recipes AND the list.
Go through recipes that I know I will be making and check the boxes on the printable.
Keep the checklist on the fridge or somewhere visible for a few days, and add items as they come to mind (or remove items as ideas change)
Go through my pantry and take note of anything that is running low or has gone stale. Check those ingredients off on the list.
Head out shopping WITH the Ultimate Holiday Baking Pantry Checklist in hand.
Highlight any items I am unable to locate or are temporarily out of stock, so I know I need to keep looking for them.
Head HERE to download the nifty Ultimate Holiday Baking Pantry Checklist.
The Ultimate Holiday Baking Pantry Checklist
Alternate Sweeteners
Honey, Maple Syrup, Agave, Molasses, Liquid Stevia, Powdered Stevia, Corn Syrup, Splenda
Beverages
Coffee, Tea, Green Tea, Ovaltine, Hot Chocolate Powder, Espresso Powder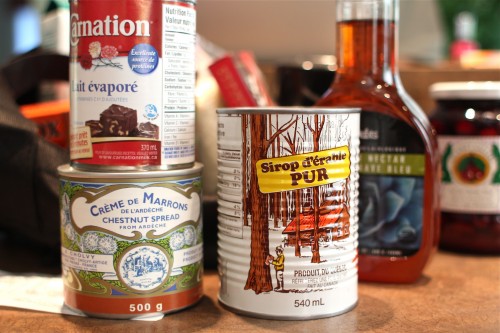 Canned & Jarred Items
Pumpkin Puree, Sour Cherries, Applesauce, Maraschino Cherries, Mincemeat, Chestnut Puree
Candies & Confections
Peppermints, Candy Cane, Marshmallows, Mini-Marshmallows, Caramel Squares, Marshmallow Fluff
Chocolate & Chips
Cocoa, White, Dark, Milk, Chocolate Chips, Sprinkles, Carob, Cinnamon Chips, Butterscotch Chips, Toffee Bits
Crackers & Crumbs
Graham Cracker Crumbs, Oreo Crumbs, Graham Crackers, Ritz Crackers, Pretzels
Dairy
Evaporated Milk, Sweetened Condensed Milk, Soy Milk, Powdered Milk, Powdered Buttermilk, Malted Milk Powder
Dried & Candied Fruit
Raisins, Currants, Glace Cherries, Apricots, Dates, Cherries, Cranberries, Prunes, Candied Citrus Peel, Figs, Candied Ginger, Apples, Goji
Dried Herbs
Fennel, Rosemary, Coriander, Mint, Lavender
Extracts & Flavorings
Vanilla
Vanilla Beans,
Vanilla Bean Paste,
Vanilla Bean Powder
Almond, Lemon, Peppermint, Anise, Rose Water, Orange Blossom Water, Rum
Flours
Unbleached White, Whole Wheat, Rice, Cake, Almond, Buckwheat, Pastry, Spelt, Durum Semolina
Grains & Cereals
Rolled Oats, Quick Oats, Flax, Cornmeal, Wheat Germ, Bran, Rice Crispies, Puffed Wheat, Shredded Wheat
Leavens & Stabilizers
Yeast, Baking Soda, Baking Power, Cream of Tartar, Meringue Powder, Arrowroot Powder
Liquors & Alcohol
Brandy, Bourbon, Kahlua, Rum, Port, Whisky, Red Wine, White Wine, Cointreau, Limoncello, Grand Marnier, Amaretto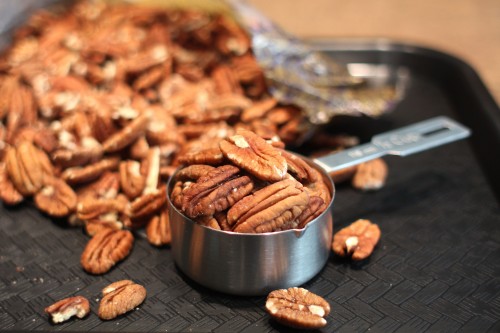 Nuts
Almonds, Walnuts, Pecans, Pine Nuts,
Coconut
Shredded
Sweetened
Unsweetened
Flaked
Hazelnuts, Brazil Nuts, Peanuts, Pistachios, Cashews
Oils & Shortenings
Olive Oil, Canola Oil, Coconut Oil, Peanut Oil, Lard, Shortening
Salts
Table Salt, Kosher, Sea Salt, Rock Salt, Fleur de Sel
Seeds
Sesame, Pumpkin, Poppy, Sunflower, Black Sesame, Nigella, Chia, Flax
Specialty Items
Matcha Powder, Edible Glitter, Gold Dust, Marzipan, Food Coloring, Meringue Powder
Spices, whole and ground
Cinnamon, Nutmeg, Cloves, Allspice, Tonka Bean, Cardamom, Ginger, Anise, Pepper
Spreads
Peanut Butter, Almond Butter, Hazelnut Butter, Jams, Jellies, Marmalade
Sugars
White, Brown (light and dark), Cane, Beet, Powdered, Turbinado, Demerara, Maple
Vinegars
Balsamic, White, Red Wine, Apple Cider, Rice Wine
Head HERE to download the entire pantry checklist and never forget another ingredient!

This is version 1.0 of the list, so is anything missing? Feel free to add your favorite holiday baking ingredient in the comments and tell me, what is one holiday baked treat your family always enjoys during the holidays?