An insider's list of the Top 10 things to do in Nova Scotia. A family-friendly travel guide for all budgets and all explorers.
Four years ago we made a lifestyle decision and chose Nova Scotia for our home province. You know the story. Ever since we've had many adventures exploring nearly every corner. We've road tripped from Yarmouth to Meat Cove, and from Advocate Harbour to Louisbourg. We've paddled in Kejimkujik and hiked in the Cape Breton Highlands.
One thing is certain: we love Nova Scotia more than ever. And I am so proud to bring you my list of top 10 things to do in this ocean province. Travel virtually with me, or make plans to come visit very soon.
Top 10 Things to Do in Nova Scotia
There is so much to see and do in Canada's Ocean Playground, it was hard to narrow it down. Believe me when I say that this is the edited version! I'm not linking to absolutely everything; just make Google your friend! Insider's tip? Always call ahead to see if places are open, especially in rural areas.
Really quickly…if you are traveling with small children, you'll want to read my Nova Scotia travel guide from 2013. We spent two weeks on vacation here with three children under the age of 8 – and had the best time!
I've also written about family camping in Nova Scotia, including my picks for local attractions, top beaches and good eats. And as always, follow me on Instagram and TikTok for daily glimpses of life in the Maritimes.
Here's the list of my top 10 things to do in Nova Scotia!
1. Nova Scotia Indigenous Tourism
1 Day. All Ages. Low budget. Hidden Gem.
Mi'kmaq and First Nations people have enriched this land for over thirteen thousand years. Why not acknowledge our incredible Indigenous culture in your Nova Scotia travels? In Cape Breton, for example, visitors can immerse themselves in Mi'kmaq traditions through a variety of experiences offered from the island's five First Nations communities.
As you plan your trip, include a stop in the heart of the province at the Millbrook Cultural & Heritage Centre (it's not just a drive-by!). Learn the legends of Gloosecap, a cultural and mythical figure of the Wabanaki peoples, who was born out of three lightning strikes. Tour the Mi'kmaq museum and browse the beautiful selection of handmade arts and crafts in the gift shop. Visit Destination Indigenous for additional authentic experiences around the province and across Canada.
2. Explore Historic Lunenburg
1-2 days. All Ages. Medium Budget. Popular.
Be prepared to have your socks charmed off in this UNESCO World Heritage site…and charming fishing village. Begin in Chester and take the scenic route through Mahone Bay, winding along the ocean. Take a detour to the scenic village of Blue Rocks to poke around The Point General Store and perhaps take a world class kayak tour with Pleasant Paddling.
Walking is the best way to explore Lunenburg. Shop local artisans and galleries fueled by coffee from Cafe No 9. Check up on the Bluenose II and see if she is in port. Teens love Smoke Pit Barbecue, so we split up; they feast on brisket while we slurp oysters at The Half Shell. Catch the sunset on the seaside patio at Lightship Brewing or head to Sensea Spa to relax.
3. Drive the Cabot Trail
2-4 days. All ages. Low budget. Hidden Gem with Popular Places.
Get the brakes checked and then head to Cape Breton for one of the world's most scenic drives. Start in charming Mabou, then hike nearby Egypt Falls. Hunt for sea glass at Inverness Beach and refresh at Route 19 Brewing. Reserve dinner at L'abri Café and watch the sun set over the Northumberland Strait.
Stock up on provisions at Boutique Marguerite and Aucoin Bakery, then hike the Skyline Trail. The views and endless; I never have enough time in Cape Breton. Plan at least 3 days for the entire scenic drive. This post may help with the planning: A Fall Escape to Cape Breton.
4. Stroll the Halifax Boardwalk
1 Day. All Ages. Modest to high budget. Popular.
Start with coffee and a croissant at Rousseau Chocolatier. Tour the Seaport Market, and then the Brewery Market for exquisite local products. Pop in to Bishop's Cellar to stock up on Nova Scotia beer & wines (many wines are available by the can – a great way to sample a bunch).
Refresh yourself at the Halifax Beer Gardens and send the kids to get Cow's Ice Cream. Pick up a few souvenirs at Amos Pewter. Duck into the Art Gallery of Nova Scotia to see the Maude Lewis Gallery including her original house.
Shop for your friend's back home at Peace by Chocolate. Finish the day with luxurious dinner at Drift, featuring the best of Nova Scotia seafood (do NOT miss the lobster bisque). Fall asleep at the gorgeous Muir Hotel.
5. Top Wineries in the Annapolis Valley
1-2 Days. Ages 10+. Modest budget. Popular.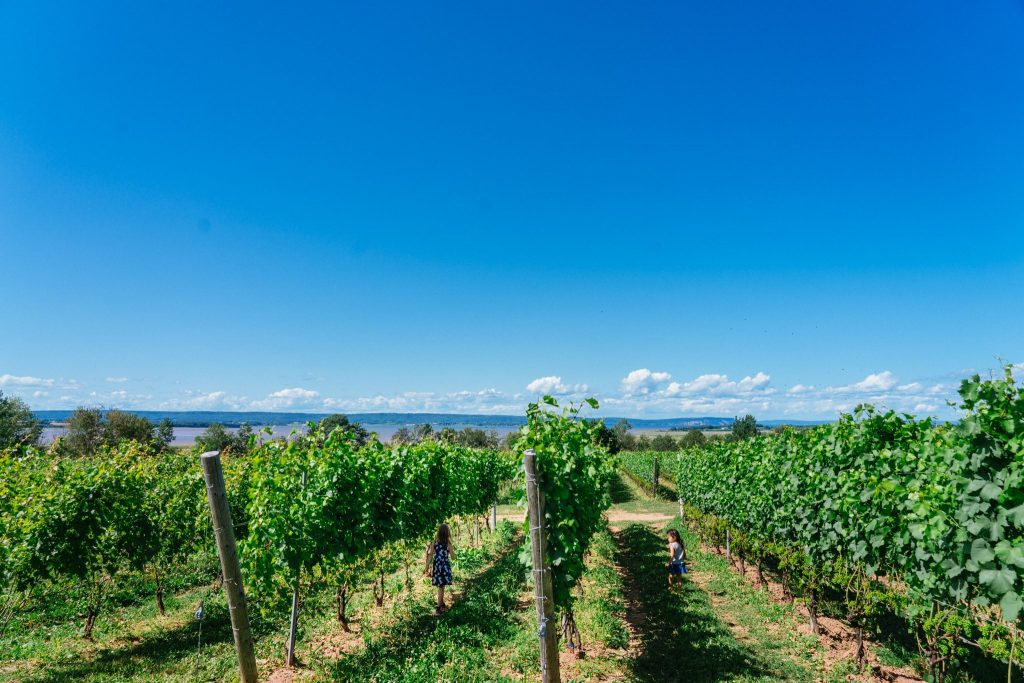 Any day is a great day to wine and dine in Nova Scotia's beautiful wine region. Start at the Wolfville Famer's Market or stroll main street until it's an acceptable time of the day to begin wine tastings. Head to Mercator and sample Nova Scotia's own own wine appellation, Tidal Bay; then visit Lightfoot and Wolfville, where you can also enjoy a pizza lunch with a fabulous view. After a stop at Luckett Vinyards, stretch your legs Gaspereau River Walk and keep your eyes open for wild mushrooms.
Bribe your kids with the promise of a milkshake from The Real Scoop while you sample some of Nova Scotia's finest wines at the Benjamin Bridge patio. Sober up with a walk through Tangled Gardens. Dine at Juniper Food + Wine or The Church Brewing Co, depending on your mood, then stay in one of the many historic inns that the valley has to offer.
6. Experience the Best South Shore Beaches
1–3 Days. All ages. Low budget. Hidden Gem with Popular Places
One of our favourite top 10 things to do in Nova Scotia is a beach crawl – and this itinerary hits eight of them! Ambitious hikers can start at Hirtle's Beach (1) and hike the Gaff Point Trail loop for stunning views. Take the ferry across the LaHave River fuel up at the LaHave Bakery. head to my absolute favourite: Rissers Beach Provincial Park (2). Get ice cream and more at the adorable Ploughman's Lunch. Drive on Crescent Beach (3) if you dare. If you're not camping, then enjoy dinner with a view at The Quarterdeck and walk Summerville Beach (4) at sunset. Get a good sleep so you can rise early to enjoy Carter's Beach (5) all to yourself (and perhaps find a few sand dollars).
Hikers of all ages should not miss Kejimkujik Seaside (6) for an absolutely unspoiled nature reserve. Or keep heading south on Highway 103 and enjoy sweeping view and barking seals at Thomas Raddall Provincial Park – Take Sandy Bay Trail to Sandy Bay Beach (7). Stay in Lockport, a beach town if there ever was one (8).
7. Witness the World's Highest Tides
1-3 Days. All Ages. Low budget. Hidden Gem.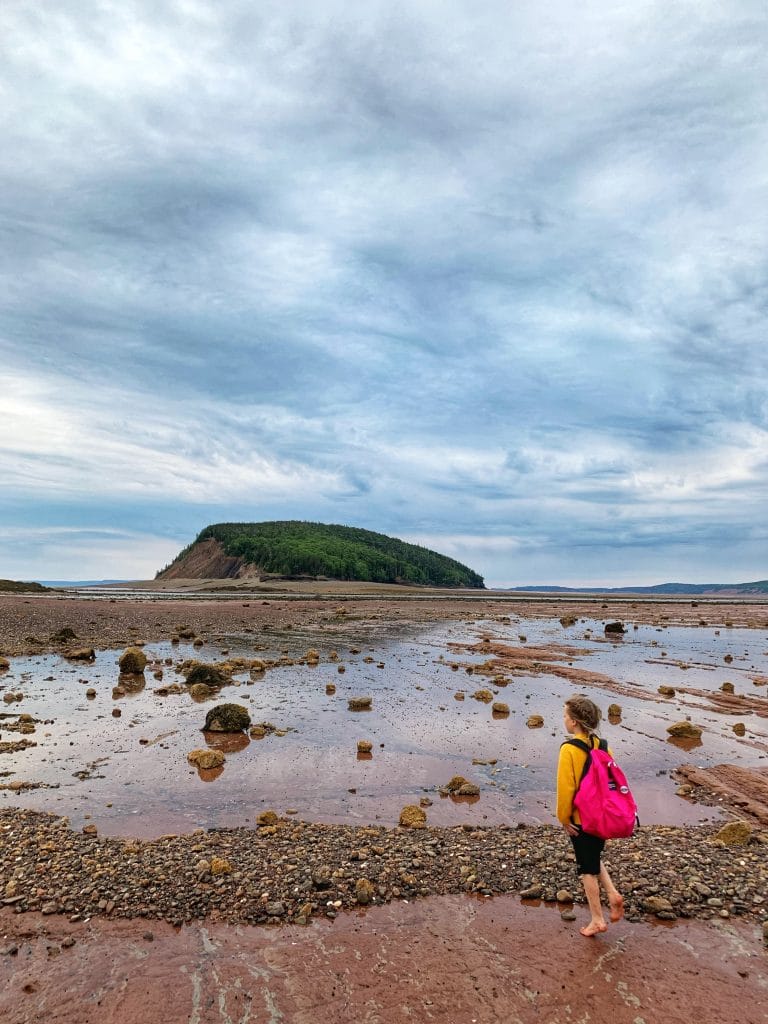 Stock up on road snacks at Masstown Market then head to the remarkable Fundy Region of Nova Scotia. Stop for antiques in Great Village and cheese at That Dutchman's Cheese Farm in Economy. Try and catch low tide at Thomas Cove Coastal Reserve – bring a picnic and stay to watch tide come in.
At Five Islands Provincial Park, hikers will enjoy the views from Red Head Trail or walk out to the 'Old Wife' at low tide. Economy Falls is gorgeous, too. Finish the day with a pint at Two Islands Brewery in Parrsboro and rest up at the Maple Inn. Day trip to Advocate Harbour, with stops at The Lighthouse on Cape d'Or. Make dinner reservations for Wild Caraway, and enjoy hyper local cuisine.
8. Discover Downtown Dartmouth
1 day. Ages 10+. Low budget. Hidden Gem with Popular Places
Take the ferry across the Halifax harbour to Alderney Landing and walk up Portland Street (you can also drive, but sailing is fun). Caffeinate at Good Luck Café. Shop for gifts at The Trainyard and Kept.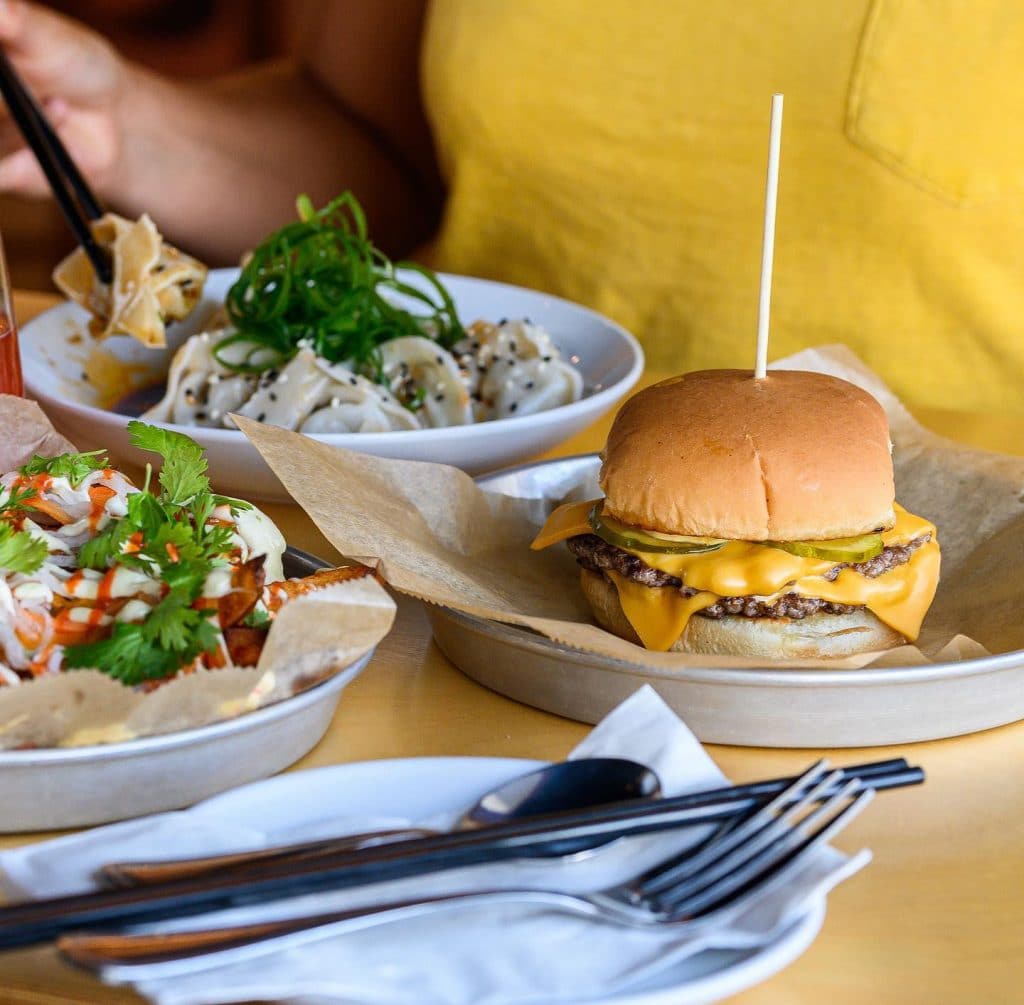 Get the 'Smashie' burger at Side Hustle Snack Bar and a pint of Lake City Cider House. Brows books and records at Friction Books. Shop for used designer clothes at Room 152. Hit up Dear Friend Bar for happy hour with a platter of oysters. Stroll down to The Canteen for dinner, a most authentic NS dining experience.
9. Hike Polly's Cove and Peggy's Cove
1 Day. All Ages. Low Budget. Popular.
Take the scenic route down Peggy's Cove Road and stop Labour Day Picnic Café for coffee and treats. Lace up your boots and hike the marvellous Polly's Cove, with its lunar-like landscape and sweeping ocean views.
Grab lobster rolls from Tom's Lobster Shack and stroll the village of Peggy's Cove. Hike up on the rocks and watch the sun set behind the Lighthouse. Finish the day with pizza under the string lights at The Rustic Crust.
10. Taste the Best of Tatamagouche
1 Day. All ages. Low Budget. Hidden Gem.
Tatamagouche is quintessential small town Nova Scotia – sleepy and quaint, with a myriad of charming surprises just waiting to be discovered. Get there early for the Saturday farmer's market in Creamery Square, or pick up picnic ingredients at Jamieson's General Store. It's packed to the brim with local products, and very well curated indeed.
Take a scenic drive to hunt for sea glass at Blue Sea Beach Provincial Park and then relax with a rosé on the the patio at Jost Vineyards. When it gets hot, drop in at Tatamagouch Ice Creamery for a premium scoop or head to Tatamagouch Brewing Co for a pint. No surprise, both the creamery and the brewery are family-owned establishments.
Sleep in an actual caboose at the Train Station Inn. All aboard!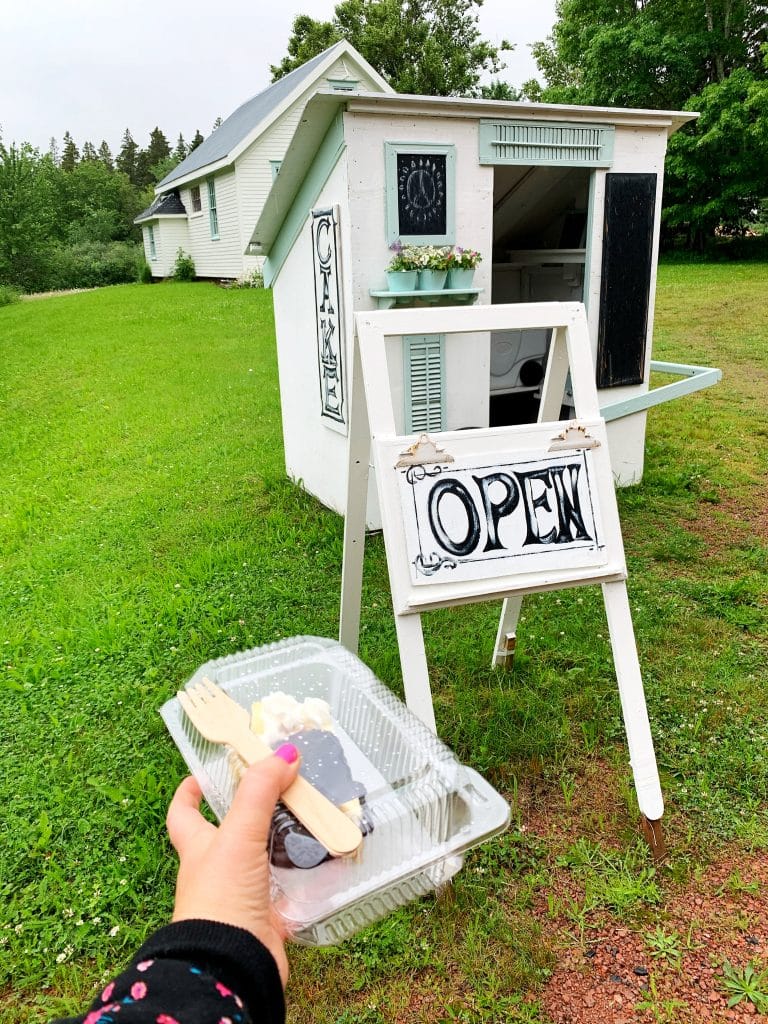 As you leave the Northumberland Shore, stock up on local culinary delights at Earltown General Store. For a real culinary treasure hunt, find the River John cake stand (ask a local). Leave your cash in the honesty box and take a slice of homemade cake from the cooler. It doesn't get more Nova Scotian than that.
Bonus: Kejimkujik National Park
1-2 days. All ages. Low budget. Popular.
To me, if you're visiting NS then you're probably looking for ocean views. But Nova Scotian's adore the heart of the province "Keji" and it is indeed very special. Rent a canoe from Whynot Adventure. Star gaze on Slapfoot Beach. Connect with Mi'kmaw culture. Hike or bike the many beautiful trails.
Bonus: Cape Forchu and Western NS
1-2 days. All ages. Low budget. Hidden Gem.
Western Nova Scotia boasts the most epic lighthouse (the film site for the 2019 horror film) surrounded by sweeping beaches. Eat in or out at Wild Roots Restaurant, then shop Guy's Frenchys for thrifty threads. Don't miss the warm waters and white beaches of Sandhills Beach Provincial Park.
This post is not sponsored or affiliated in any way with any of the companies mentioned or NS tourism. Opinions are entirely my own and based on thrilling and positive personal experiences in Nova Scotia.
Big thanks to Tim Chin Photography for a selection of these images.