A list of the best spots for family camping in Nova Scotia, including local attractions, top beaches and good eats.
In the two years leading up to our move from Quebec to Nova Scotia, I was an armchair explorer of my future province. Due to circumstances that were beyond our control, it took a while to make the transition, and every day I yearned to be on the coast.
From my laptop, I traveled the Lighthouse Route, memorized provincial parks and bookmarked future trails to explore. I scoped out campgrounds and read their message boards on Trip Advisor.
Eventually, I did find myself on the other side of the Montreal to Halifax journey. I booked those campsites, frequented those cafés and traversed more coastal trails than I ever dreamed existed. It was worth the wait – and I was so glad I had done my research. Our first summer as Maritimers was a complete dream.
I say all that because I know many of you are stuck in your own province or state or country right now. Past travel feels like something from another lifetime – and future travel? Well, this is why we have to keep dreaming big.
Today's post is for all of you dreamers. For those of you who message me and say 'I can't wait to visit Atlantic Canada!' Specifically you adventurous bunch who have big plans for family camping in Nova Scotia. The major borders may be closed for now, but there is always next year.
Six of the Best Spots for Family Camping in Nova Scotia
Start your armchair dreaming now – today's post highlights our favourite spots for family camping in Nova Scotia (so far).
You'll notice that nearly all of these are provincial campgrounds. I have nothing against private…only many of them don't take reservations and I am huge planner. When I'm camping with kids, I like to have the security of a reservation.
Please leave me your questions in the comments – I'd love to continue the discussion.
Best Of: Sea cliffs rising from the Bay of Fundy, while the world's highest tides lap at their base. Sprawling, spacious campground. From here, explore Cape Split and Baxters Harbour.
Fuel up: Wolfville Farmers' Market or Canning Valu Foods.
Escape to: Lightfoot & Wolfville winery and open air restaurant for relaxing over a bottle of rosé. The Noodle Guy for casual dining and take-out.
Best of: Endless beach play and some of the warmest water in Nova Scotia. We book an ocean view site at Little Rissers and basically never want to leave. Based here, you can explore Crescent Beach and Bush Island Provincial Park.
Fuel up: LaHave Bakery
Escape to: Ploughman's Lunch & Dairy Bar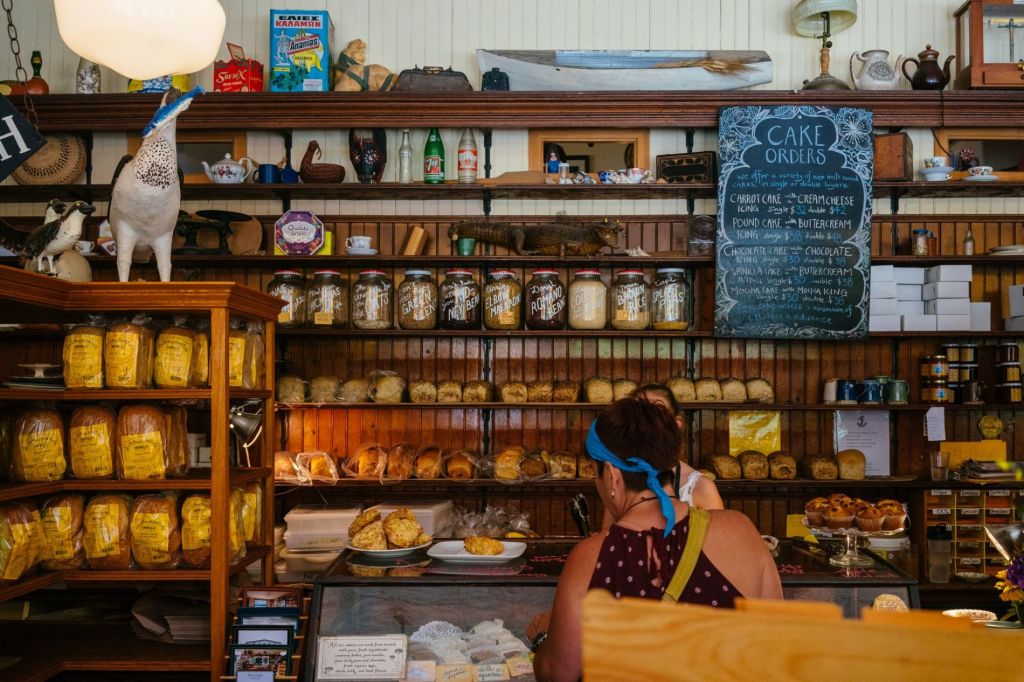 Best of: Large, scenic campsites, plenty of hiking trails and the beach all to yourself. The potential to see and hear the wild seals from your oceanview campsite. Base yourselves here to explore the incredible Kejimkujik National Park Seaside.
Fuel Up: The Port Grocer (now closed…)
Escape to: The Quarterdeck
Best of: Excellent, clean facilities in a huge campsite. Base camp for exploring Cape Breton Highlands National Park.
Fuel up: Neil's Harbour Co-Op
Escape to: The Periwinkle Cafe
Best of: View, Views, Views! The most northern tip of Cape Breton delivers a wild, edge-of-the-world experience balanced out with excellent services and a divine beach.
Fuel up: Central Co-Op, Saint Margaret's Village
Escape to: Meat Cove Chowder Hut (closed Thursdays)
Special note: Perhaps this spot is best for family campers with slightly older kids (say age 6+). It is RIGHT on the edge of the cliff. Also, the road in to the campground has a wildness all of its own. Consider yourself warned.
Best of: Scenic Day Hikes (pdf maps) and breathtaking views from nearly every campsite. We loved what we saw of Colchester County and can't wait to explore more soon. From here explore Thomas Cove Coastal Reserve and much more.
Fuel up: Davis General Store & Fish Market ~ Get your Digby scallops, local clams and fresh strawberries here. The store is also well-stocked with anything you might need as far as grocery or camping.
Escape to: Rising Tide Bakery & Two Islands Brewery – is there any better combination than a brewery and a bakery?
Make an excursion to Wild Caraway Restaurant & Café (take-out available)
BONUS: Favourite Day Camping Spots around Nova Scotia:
These locations have all you need: incredible views, washrooms, picnic tables and plenty of space to let the kids run free.
Smugglers Cove
Bayswater Beach Provincial Park
Sandhills Provincial Park
Long Lake
Rainbow Haven Beach
Cabots Landing Provincial Park
Martinique Beach Provincial Park
Kejimkujik National Park Seaside
Hirtle's Beach/Gaff Point
Five Islands Lighthouse Park
Thomas Cove Trail (no washrooms or picnic tables)
ALL images by the incomparable Tim and Angela Chin (they shot my cookbooks, remember!) I'm lucky enough to have best friends who are also supremely talented photographers, not to mention, kind and generous camping enthusiasts.