This post is sponsored by Coleman Canada and Canadian Tire.
It's the Friday before the long weekend and for once, I don't have any lavish entertaining plans in the works. Instead I'm slotting in some down time for our family, preferably around the backyard fire pit.
Back to school week wiped us all out. The house looks like a tornado swept through it and everyone is a little emotional with all the changes. While it will be good to get into a routine next week, I'm taking the next three days to slow things down.
I want to savour the simple pleasures in life this weekend, like a cup of coffee brewed outdoors and a skillet of tender bannock cooked over an open fire.
I'm sharing my simple recipe for Do-Ahead Bannock Mix over on GetOutsideCanada.com where I'm an outdoor cooking master. Together with Coleman Canada and Canadian Tire, we are inspiring folks nationwide to head out into the fresh air and have some fun.
Of course, my kind of fun includes cooking something, in this case, my beloved bannock. It's a camping staple if there ever was one, easy to cook over a fire or on a camp stove, whichever you prefer.
Frigid temperatures will be here before we know it; there's already a chill in the air. September is is the perfect month to linger around a campfire (the bugs are gone!) and make a few memories as a family.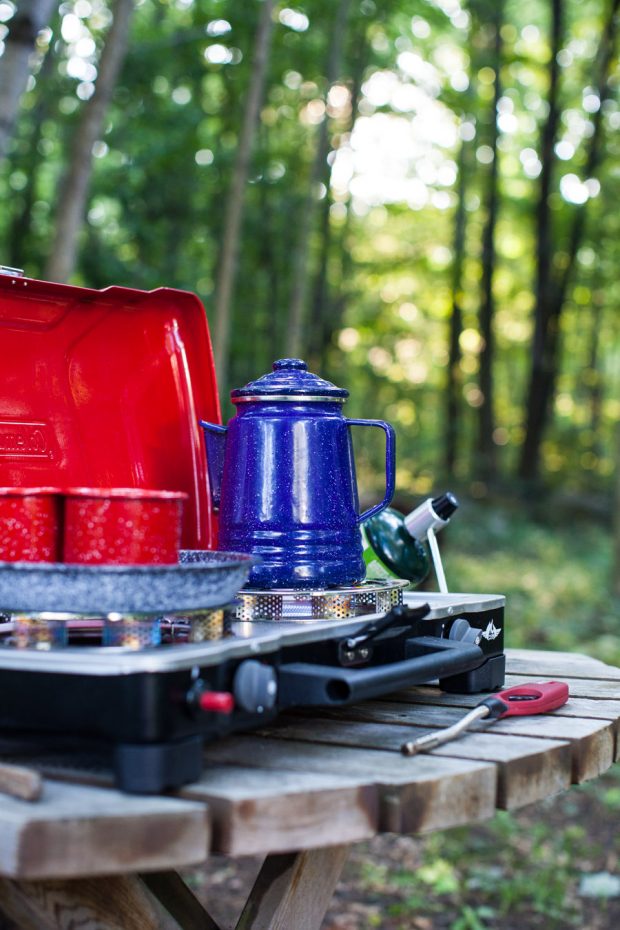 To me, coffee tastes even better when brewed out of doors. There's a bit of an art to it, don't you think?
From the post on GetOutside Canada.Com:
"Making coffee outdoors has to be one of my favourite things to do in summer. I brew it strong and drink it black. If I have a plate of warm bannock and jam to accompany my morning Joe, all the better."
Read the full post here: Simple Pleasures: Coffee and Bannock.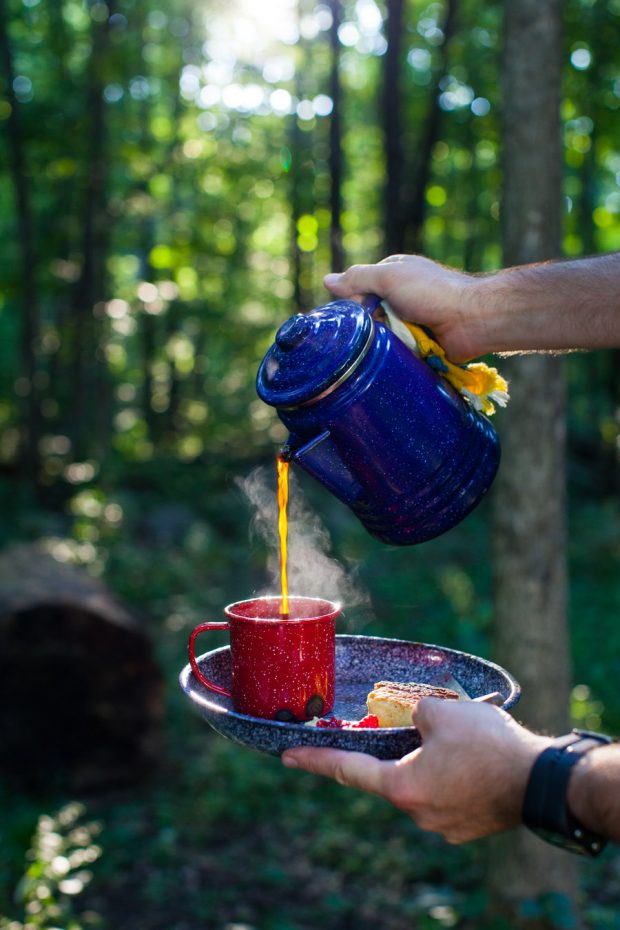 This long weekend, I hope you make the effort to get outside into nature. Maybe you'll simply bring your breakfast out onto the patio and enjoy a slow morning in the sunshine. Or perhaps you'll go all out and host a harvest dinner for friends featuring seasonal ingredients.
The U-picks orchards should be opening soon for apple picking; that's always a fun option for a Sunday afternoon. Don't forget to pack a picnic, or at least a thermos of coffee and a tin of homemade bannock.
Disclosure: This post is sponsored by Coleman Canada and Canadian Tire for Get Outside Day. All opinions are my own.