The after school gingerbread house wouldn't have been a normal kitchen project without excessive silliness from my two monkeys.
Most of it happened off camera, but I captured some of the laughs as they went down. Oh my.

Who puts a mixing bowl on their head? This guy, that's who.


This is only a fraction of the photos. It took a while to get a 'normal' portrait.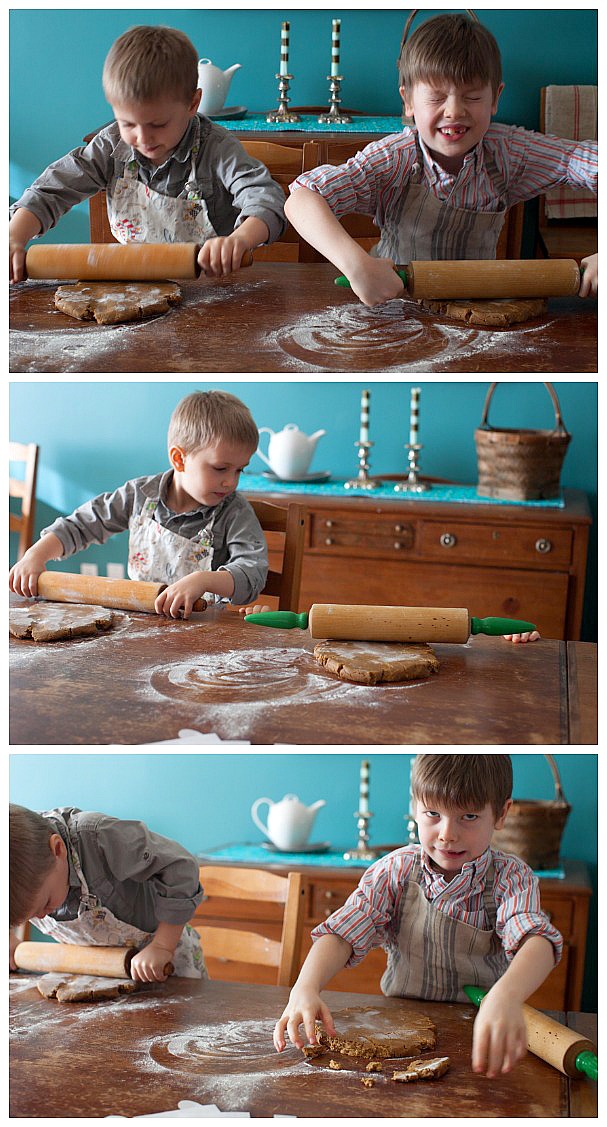 He actually fell off of his chair while exaggerating how hard it was to roll the dough. He stood at the table after that.


Are we done yet? One fake smile and one fed-up face.
Miss the series? Catch up here:
Introduction to the after school gingerbread project.
Day 1: List of ingredients and equipment.
Day 2: Make and chill the dough.
Day 3: Cut and bake the pieces.
Day 4: Prepare Royal Icing + assemble the base.
Day 5: Decorate!
Share your gingerbread house creation with us! Send a photo via email: [email protected] and I'll publish your photo and name in an upcoming post.