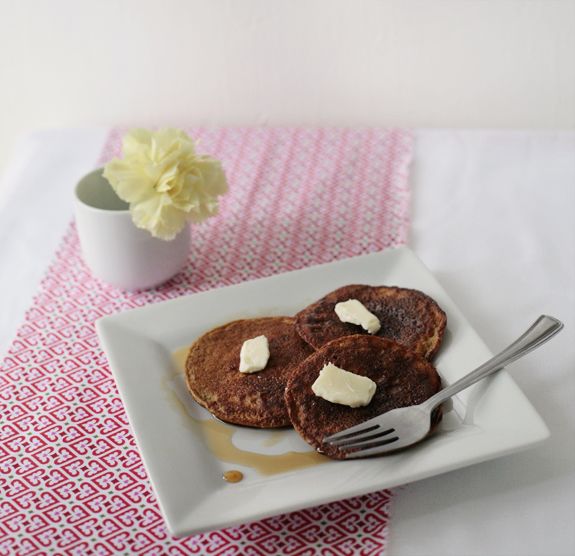 The following is a guest post from Hanna of Honey & Huckleberries. Welcome, Hanna!
I've always tried to eat well.  Whole foods, lots of veggies, dark chocolate (because it's healthy then, right?), all that good stuff.  So when my best friend told me that she had started to eat paleo, and then explained what that entailed, I have to admit I thought it was a bit crazy.
The Paleo diet cuts out processed foods, sugar, all grains, legumes, and usually dairy.  I was very excited that she was trying to feed her family less take-out, but not eating whole wheat?  Brown rice?  Cheese!?  Even if it was helping her lose weight, I couldn't see how it could be healthy to cut out entire food groups and replace them with bacon.
It didn't help that I was pregnant with my second little girl at the time, and horribly sick.  Bread was one of the only things I could keep down, no one was taking away my bread.
Then Sunny was born, my sweet wonderful baby girl.  She ended up with terrible eczema and I went on an elimination diet that was ironically very close to the paleo diet.  Her skin cleared up and I lost five pounds in a month.
It turned out that her issue was with dairy so I added wheat back in, only to find that it made me feel really weird.  My lovely, homemade, whole grain bread made my stomach hurt if I ate it for breakfast and gave me heartburn whenever I had some.  This had always been the case, but I hadn't noticed until I cut it out completely.  I was pretty annoyed.
I didn't want to believe it, but clearly the wheat was not my friend.  I did some serious reading and came to the conclusion that our family was going paleo.  I convinced my husband, tossed the toddler's crackers and started our journey towards healthier eating.