If you're starting to plan for your Labor Day long weekend barbecue (it's coming up!), you might want to add this mega-salad to the menu.
I created it recently for the KitchenAid Canada blog, United We Create, and it celebrates August produce down to the last carrot and cilantro sprig.
From the post:
"My children love spring rolls, packed with crisp Napa cabbage, shredded carrot and rice noodles, but they can be time consuming to prepare. This Crunchy Thai Noodle Salad with Peanut Dressing came to be when I combined a mountain of vegetarian spring roll ingredients in one big bowl and tossed them together with a homemade peanut sauce. A garnish of fresh mint and cilantro sealed the deal for us and a family favourite was created – even the toddler agrees."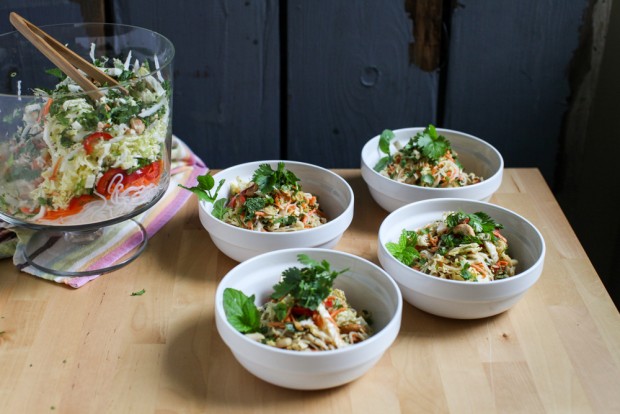 Read the rest over on the KitchenAid blog and get the recipe for Crunchy Thai Noodle Salad with Peanut Dressing.
Three cheers for seasonal eating!