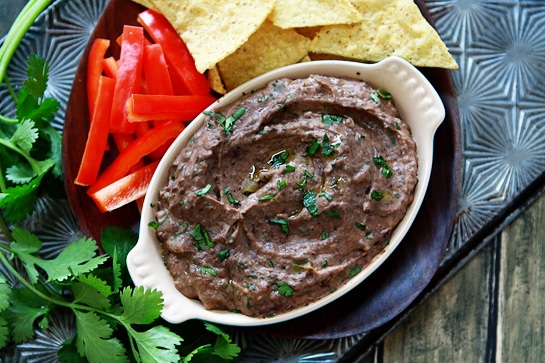 Written by Katie of GoodLife Eats
I am not really into football, so the upcoming Super Bowl doesn't really appeal to me. Truth told, I don't even know who is playing. But I do love all the tasty party food that pops up this time of year! I'll never say "no" to a good spread of party food.
One of my favorite easy, appetizers is hummus. It is healthy so you don't have to feel guilty about eating it and it tastes great. Plus there are endless variations depending on what beans you use or what flavors you impart to the recipe.