If I am not in the middle of developing original recipes for my own content, I am alway diving into a delicious cookbook for new kitchen play.
Old and new, I read them like novels and geek out over food styling, photography, recipes and stories. For me, an authors' voice has to come through the pages of a cookbook and bring the recipes to life. And speaking of recipes, they need to be solid. I always carefully test a handful of recipes from the books that makes this list and the whole family gets a taste test.
I'm so excited to present my favourite cookbooks for 2017. I have read each one from cover to cover and they are all truly unique. It's been an incredible year for cookbooks, as I predicted – and there were many more treasures beyond this list that will forever hold a place on my bookshelf. These ones, however, have me truly excited to get in the kitchen and cook or bake.
Favourite cookbooks for 2017

by Joy Wilson.
Over Easy is the first brunch book to join my collection and I can safely say that it is the only one I'll ever need. I love Joy's approach to food and I want to make everything in the book.
We loved: Blueberry Sour Cream Waffles, Summer Pimm's Cup. Bookmarked to try very soon: Spinach and Artichoke Omelet Wheels.
by Gail Simmons.
I've admired Gail's work for a very long time and am thrilled to have her beautiful new cookbook. It's an inspiring collection of recipes and I'm already busy creating them in my kitchen.
We loved: Crunchy Fruit and Veg with Chili and Sumac. Bookmarked to try very soon: Cardamom Walnut Date Shake, Lamb Meatballs over Orzo.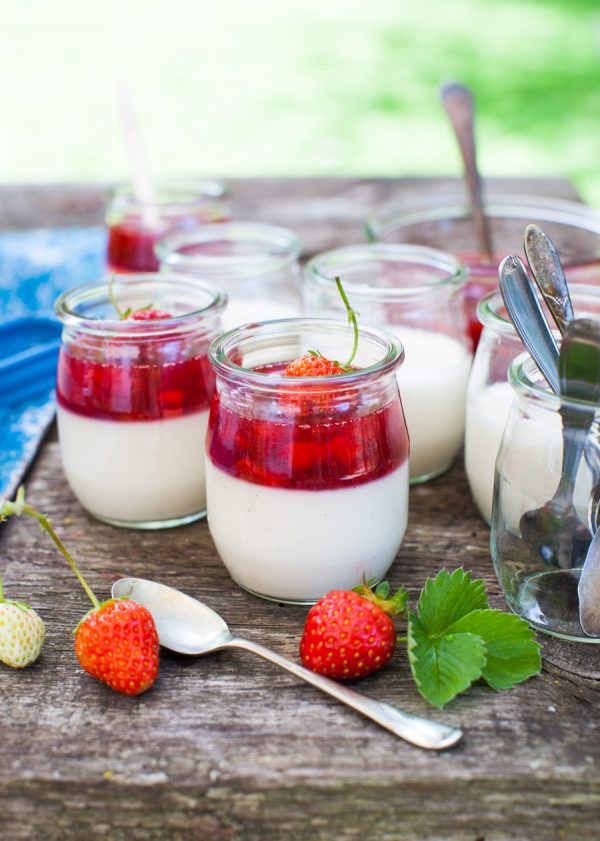 by Renée Kohlman.
This collection of both familiar and new desserts is as much of a good read as it is a baking book, and the vibrant photographs will kickstart your sweet tooth cravings.
We loved: Brown Butter Spelt Brownies, Lemon and Cream Cheese Muffins. Sour Cream Panna Cotta (above) Bookmarked to try very soon: Red Wine and Dark Chocolate Truffles (to gift for Christmas).
by Ashley English.
I adore picnics and Ashley's tome dedicated to 12 months of outdoor eating is so very inspirational. I love every themed picnic – and the recipes are downright delicious, too.
We loved: Concord Grape Juice Spritz, Salted Caramel Popcorn. Bookmarked to try very soon: Pumpkin Whoopie Pies.
by Izy Hossack.
Izy is reinventing the way we approach 'healthy', tossing out many diet trends and focusing on maximum flavour with minimal effort. She's hit the nail on the head with her second cookbook.
We loved: Banana Bread, Clear the Fridge Fritatta Template. Bookmarked to try very soon: Roasted Squash with Brown Rice and Halloumi.
by Deb Perelman.
Deb's down to earth approach to home cooking will have you cracking open her new cookbook every chance you can and getting busy in the kitchen.
We loved: Crispy Tofu and Broccoli with Sesame-Peanut Pesto. Baked Oatmeal with Caramelized Pears (above). Bookmarked to try very soon: Wintery Apple bake with double ginger crumble. One-Pan Farro with Tomatoes.
by Dennis Prescott.
With warmth, humour and gorgeous photography, this cookbook packs plenty of inspiration between its covers for every sort of celebration.
We loved: The Pizza Sauce of Your Dreams. Crispy Pork Belly Linguine. Bookmarked to try very soon: Smoky Beef and Beer Chili.
by Yotam Ottolenghi and Helen Goh.
Another stunning cookbook from Ottolenghi and perhaps my favourite to date. This was an in-depth read and I gobbled up every page.
We loved: Ginger Creme Caramel. Bookmarked to try very soon: Soft Gingerbread Tiles with Rum Butter Glaze.
by Laura Wright.
Laura's creative recipes are simple with a sophisticated edge, and are sure to inspire home cooks of all kinds, not just the vegans.
We loved: Salted Caramel Date Shake. Tofu Noodle Soup with Coconut Lemongrass Broth. Chocolate Macaroon Cookie Truffles (above). Bookmarked to try very soon: Wedge Salad with Avocado Citrus Dressing.
by Lynn Crawford.
Seasonal eating is my absolute favourite thing and Chef Lynn's cookbook features over 140 enticing recipes for farm-fresh produce.
We loved: Crispy Brussels Sprouts with Pancetta and Poached Egg. Bookmarked to try very soon: Hot Buttered Bourbon Cider.
by Lindsay Anderson and Dana VanVeller of FEAST.
Passionate, funny and inspirational, Lindsay and Dana capture the essence of our country's diverse food culture and present it in an inspiring cookbook for a new generation of Canadians.
We loved: Moroccan Chickpea Soup. Speerville's Country Harvest Bread. Nanaimo Bars (below). Bookmarked to try very soon: Dark Chocolate-Dipped East Coast Oatcakes.
More gift guides:
I don't do  much of a gift guide anymore – but if you're curious about my favourite kitchen items, these lists from the archives hold true.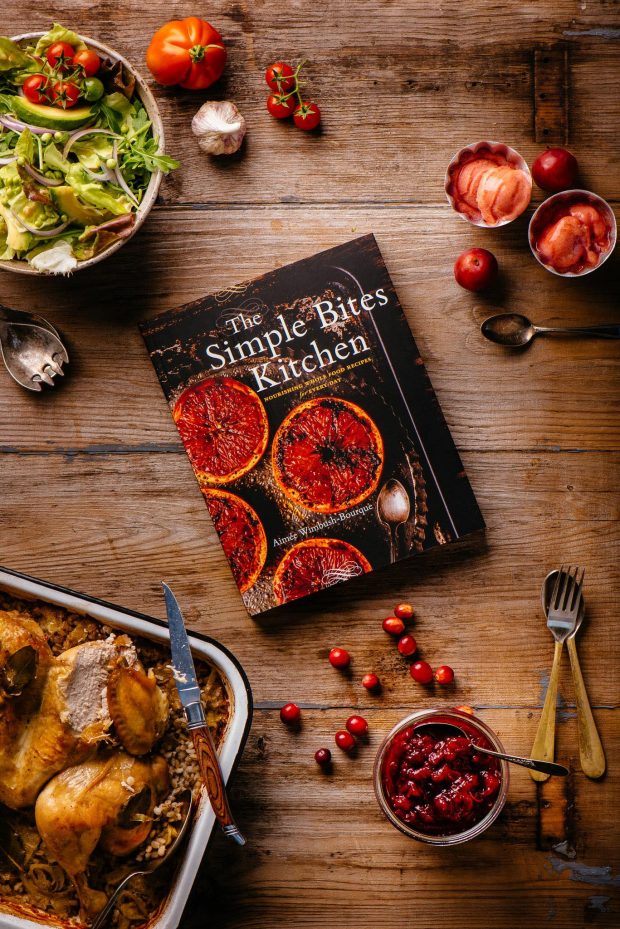 P.S.
It goes without saying that my fall release is my Number 1 cookbook for 2017. Well, duh! I hope that The Simple Bites Kitchen is either in your capable hands already or on your Christmas list. And as always, I really appreciate the support.
Did you pick up a new cookbook this year? Any favourites?