T'is the season for sweets of all shapes and varieties: frosted and glazed, rolled and stamped, sandwiched and sprinkled.
Today's mail delivery brought a pretty box of assorted cookies and confections to our door, straight from the kitchen of my talented friend, Marie. Along with the goods from my recent cookie swap, our cousin cookie decorating party, and a few baking projects of my own, our stash of holiday sweets is quite substantial.
It's a good thing we love to share. Most of our treats get boxed up and delivered to neighbours, teachers, and family; others are served up for tea time with friends around our table or brought to a gathering for all to enjoy.
A tray of assorted cookies is a sweet and simple way to end a holiday meal. Sure you can always just heap them on a plate and call it a day, but today's post shows you how to have a bit more fun with presentation .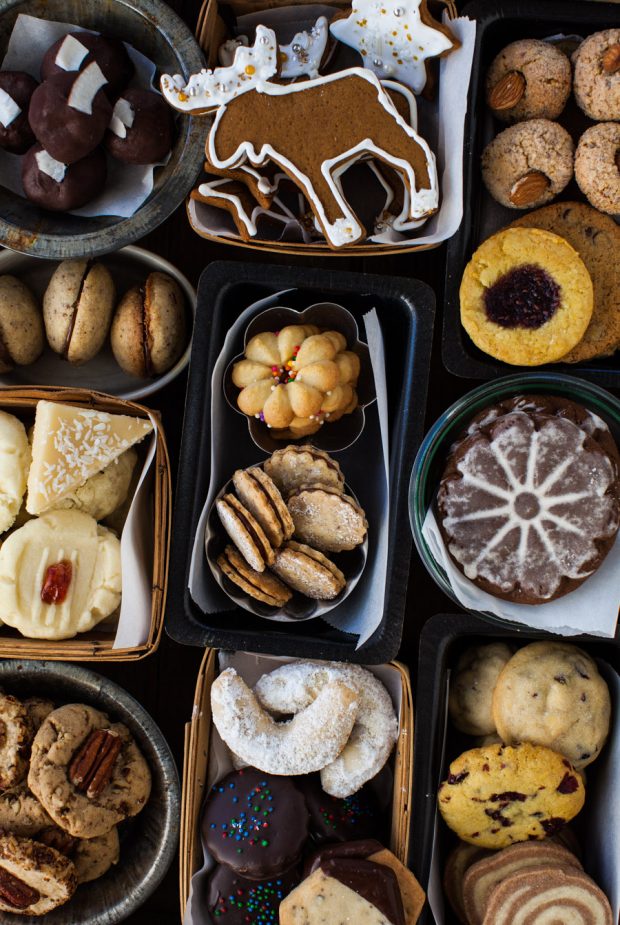 The Germans have a name for a generous plate of assorted Christmas cookies – a bunter Teller. I first heard this term from baker Luisa Weiss, who wrote about a delightful Sunday afternoon tradition of gathering friends to share a heaping the bunter Teller. That's definitely a holiday tradition I can get on board with.
I suppose this styled cookie tray is my version of a bunter Teller – a delicious assortment cookies and confections, served up in lot of little compartments for a pretty presentation.
How to style a holiday cookie tray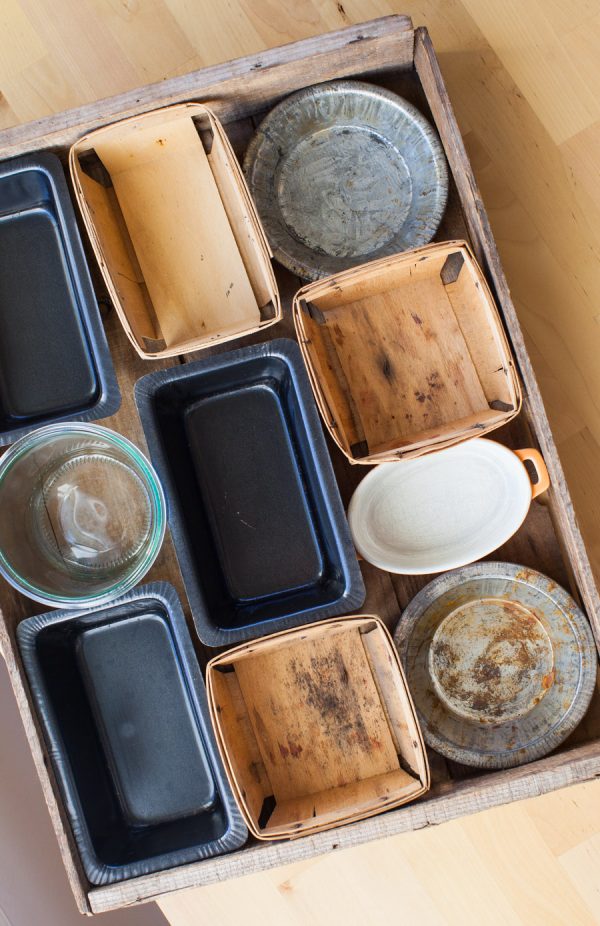 Start with your base -a shallow wooden box, a tea tray with sides, even a rimmed baking sheet would work. You could also use an actual box, and line it with parchment, tissue or wrapping paper.
Fill the base completely with a collection of assorted small containers, the more mismatched the better. I like to use a mix of materials – wood, tin, glass, ceramic – as well as an assortment of shapes. Ideally the containers can hold 6-8 cookies each. Hunt around your kitchen and be creative. I use mini loaf pans, Weck jars, tiny tart pans, a butter dish and small bamboo produce baskets.
Arrange them to fit snugly in the base then line a few with parchment paper, if you like. I do this because my containers are not always pristine, as you can see. Lining them with parchment looks and feels cleaner. It also helps the cookies to 'pop' visually.
Now start slotting cookies into compartments. Stack them and slot them; pile them high, placing the pristine cookies at the top of the stacks.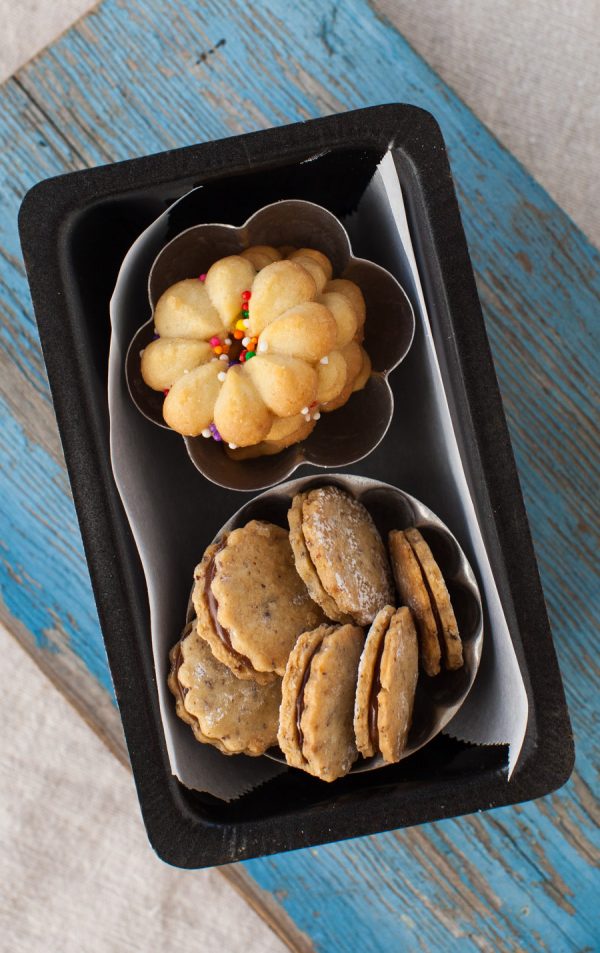 Notice in the photo above how I've paired the cookies to match the containers. The petals on the spritz cookies match the flower shape of the tiny tin. And the scalloped edges of the alfajores complement the delicate edge of the tin holding them. In the grand scheme of things, this pairing doesn't matter at all, but if you like to pay attention to detail, then it might make you happy to match cookies to containers.
One you've assembled your cookie tray – meaning you filled every small container to the brim – wrap the whole thing in plastic wrap and keep it at room temperature for a few hours before serving. You can also bring it with you to a holiday potluck and be the most popular person at the party.
Here's last year's cookie tray – or bunter Teller. It's pretty with a bit of greenery tucked in amidst the cookies.
So I have to ask – do you have a favourite holiday cookie?