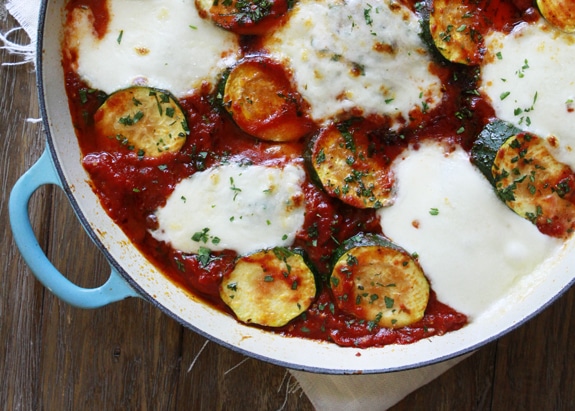 Written by Katie of GoodLife Eats.
This time of year I start looking for foods that are a little more comforting and a little less just something quick to get on the table. But it still feels like summer as it hasn't quite cooled down much yet so I don't want to turn on the oven very often.
Skillet dinners are perfect for that. This Skillet Chicken and Zucchini Parmesan doesn't require very much babysitting at the stove. It cooks, for the most part, unattended and doesn't make my kitchen as hot as turning the oven on.