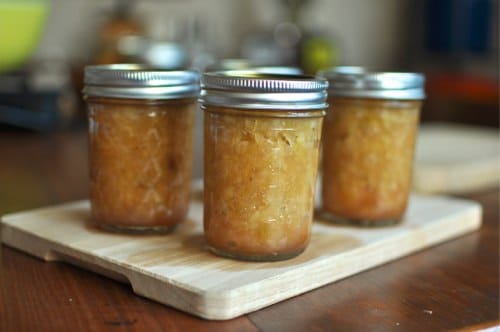 Written by Marisa of Food in Jars.
A couple of years ago, I thought I had the apple preservation thing covered. After all, I regularly did applesauce, apple butter and apple jam. What else was there to do beyond that trio of nearly perfect preserves?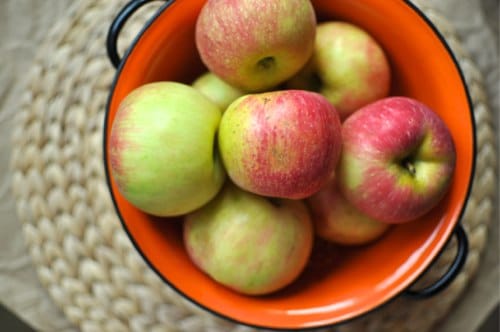 Then one day, while flipping through Eugenia Bone's terrific book, Well-Preserved
, I spotted a recipe for spiced apples. It had you shred the apples on a box grater, squeeze them to pull some of the water out, and cook them briefly with just a bit of sugar and spices before canning.