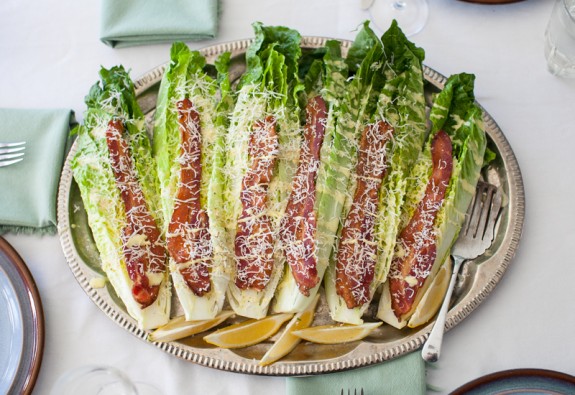 Before kale was cool, before it was made into cheesy chips or added to smoothies, it grew in my mother's garden when I was a child. This curly-leafed winter green lived under the snow all winter long, and aside from the alfalfa seeds we sprouted in a jar, was the only fresh salad we ate from November to April.
I was always the one booted out of doors with a bowl and a pair of scissors to retrieve the kale. Looking over our snow-covered garden, with its soft mounds scattered here and there, no one would ever guess that there was life underneath. I would kick away the snow with my boots and dig with my woolen mittens until the bright green stalks came into view.
My mother always had a jar of poppyseed vinaigrette prepped to dress our kale, and that combination remains a favorite of mine. It was our daily salad and much-needed vitamin C boost during the long Yukon winters.
After having the luxury of gorgeous Mexican produce at my fingertips for two weeks this past February, it was hard to get excited about the selection of salad greens upon my return home. Of course that was just wimpy of me, as I know winter salads can be vibrant and delicious – they just take a little more effort than their lazy summer counterparts.
So I challenged myself to create a salad a day. I stocked up on winter greens like endive, Napa cabbage and kale. I selected my favorite seasonal vegetables like beets, avocados and red onion. Winter citrus and a few nuts and seeds rounded out my ingredients of choice and suddenly, eating fresh in Canada's coldest month was looking pretty good.
I posted a few salads on Instagram which made it easy for me to have a few to show you today and hopefully inspire you. Finally, I'm sharing a super easy salad I fixed for a recent Sunday dinner – the Caesar wedge.