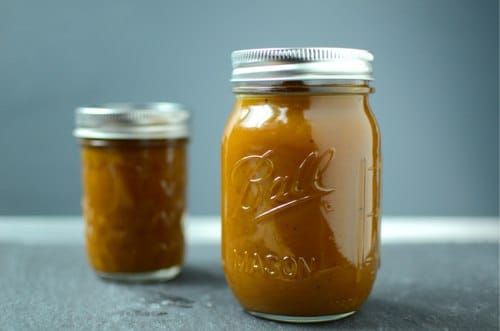 Written by Marisa of Food in Jars.
This time of year, it is only natural that a home cook's fancy turns to pumpkin. Between the jack-o-lanterns standing sentinel near your front door and the knobby whole pumpkins you picked up at the farmers' market over the weekend, your world is probably filled with all things orange and squashy right now.
Thing is, pumpkins are good for so much more than decoration. They can be steamed and pureed into pie filling. For a seasonal meatless main dish, there's nothing better than roasted pumpkin cubes stirred into sage-spiced risotto, or pumpkin mac & cheese for the little ones.
And then there's pumpkin butter. It's delicious on toast, tasty stirred into oatmeal and even good simply eaten by the spoonful out of the jar. [Read more…]