Written by Marisa of Food in Jars.
In the past week, I've cooked and baked my way through at least five pounds of butter. There's been toffee, cookies, biscuits, yeasted breakfast breads, apple crisps, and a turkey dinner with half a dozen sides.
Though it has been deeply satisfying to eat everything in my path, now that the holiday is over, I am ready for a palate cleanser that isn't oozing with butter. And to my tastebuds, nothing tastes better when I've overdone it than a crisp, simple pickle.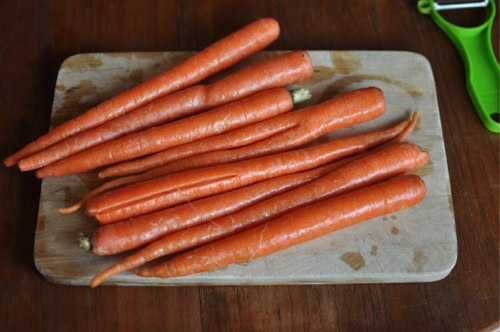 Though I typically have a few varieties of pickles on my shelf from a summertime of canning, right now I'm hungry for a quick pickle. More often than not, this is when I turn to carrots.