Written by Marisa of Food in Jars.
I was born in Southern California and spent my first nine years living in a little town called Eagle Rock. We had guava trees in the front yard and towering palm trees in the grassy strip between the sidewalk and the curb.
Nearby, my grandmother grew Meyer lemons and had a four foot high hedge of rosemary. Of course, in those days, I had no appreciation for absurd bounty that grew all around me. I longed for winter and days of heavy, deep snow.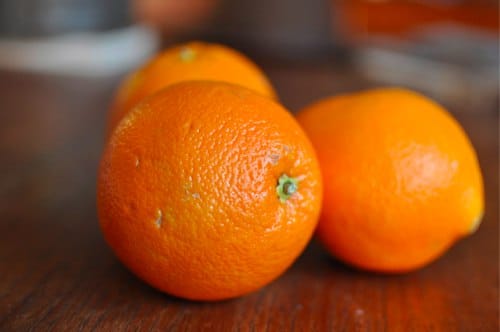 These days, I'm quite contentedly tucked into a life in Philadelphia. We get more than enough snow to satisfy my longings, but in true grass-in-always-greener fashion, I miss the warm winters of Los Angeles and all that gorgeous citrus.
While I can't beam all that sun my way, I can still get the citrus. I buy box upon box of those easy to peel clementines. I order Meyer lemons direct from Florida. And I make jars of Orange Cardamom Curd as an occasional treat.