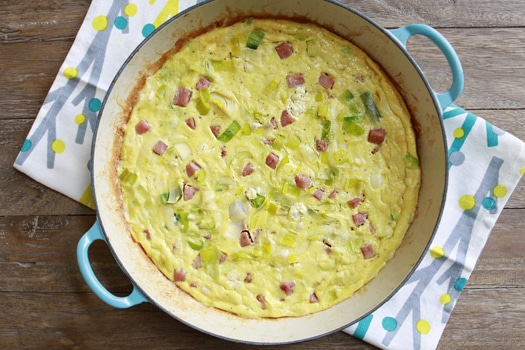 written by Katie of GoodLife Eats
I like starting my morning with something savory this time of year because there are so many sweet offerings to enjoy with the fall and winter holidays. Savory, protein-rich dishes like Frittata help balance out sweets like Chocolate Gingerbread Cookies and Hot Spiced Apple Cider that too often make it past my lips.

Frittatas offer a great opportunity to get creative in the kitchen as well as provide the chance to use whatever contents you have in your fridge. I find that about 8 eggs, plus a splash a milk can be combined with almost any vegetable, cheese, and/or meat that I have on hand in the fridge for a delicious addition to the breakfast table.