As frequent Simple Bites readers will know, we teach our kids about where their food comes from, and try to harvest nature's bounty through u-picks as often as we can.  Aimee and I were married in an apple orchard, and so apple picking has been an annual tradition.
Strawberry season, however, is much, much shorter, and so this past Monday was the first time our family of five has gone strawberry picking since Clara has joined us.  Four of us absolutely love these seasonal, sweet berries, and the other one tolerated the outing by having races up and down the pathway (he's not a berry believer).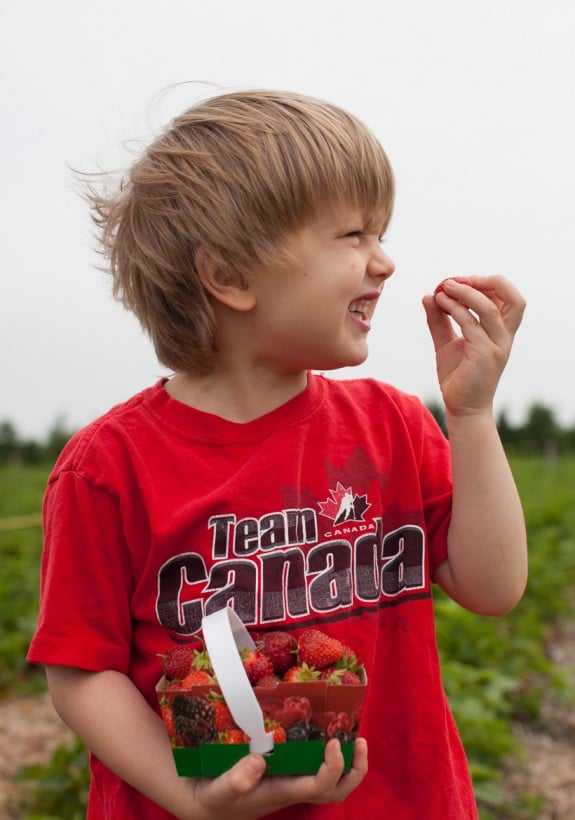 It was a deliciously cool and overcast summer morning and we hopped on the trailer for the requisite tractor ride out to the field.  Despite our boys' need to run, run, run, we were told in no uncertain terms by several of the staff that the field was simply too far to ever imagine walking for adults, let alone children.  Oh well.  It was a nice tractor ride.
Although imported strawberries have been in stores for over a month, the unseasonally cool summer means the local berries are only just starting to ripen, and we were ready for them.